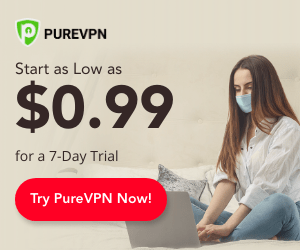 The Two Kingdom team brings to the Kodi world a collection of builds for all Kodi enabled devices.
There are currently five different types of builds available for download. Inside the T2K repo, you'll find builds such as:
Last Kingdom Dynamiq Build
The Last Kingdome Fortnite Build
Fladnag Super Lite
T2k Simple Build
Each build is different in various ways, and they all offer several distinct features in their user interface.
Feel free to choose any pick any Two Kingdoms Kodi builds you like. In our opinion, the best build out of the rest is the Fladnag Super Lite build (which is Gandalf spelled backward), which is what you will install by following this guide.
Because it is a highly straightforward and lightweight build, we recommend that you choose this build, especially if you are running a lower-end Kodi device.
Attention: If you stream live TV or Movies on Kodi you need to start using a VPN to keep yourself safe.
We all know that Internet Service Providers keep a log of all your internet activity which could get you in trouble if you plan to stream content on Kodi. Some ISP's even slow down your internet connection if they suspect that you are streaming video from certain sources.
To avoid this and to keep all your online activity private you need to start using a VPN. How a VPN works is it encrypts all the internet traffic coming in and out of your Kodi device which means that no one but you know what you are doing. An added bonus of using a VPN is that it allows you to change your IP address which is great if you don't want anyone knowing where you are.
I personally use PureVPN as it offers me all the protection I need and it also allows me to have it installed on 5 devices at once which is great if you use more than one device to stream Kodi on.
Here are some of the other benefits that's bundled in when you get PureVPN:
So to make sure you keep on the safe side while streaming online, its high time you start using a VPN.
Installation Steps For Two Kingdoms Kodi Builds
Before carrying out any installation process on your Kodi device, you should check if the setting in your Kodi app is set correctly.
Go to Settings > Add-ons and make sure the Unknown Sources option is checked to the enabled position. Now let's begin.
Step 1: In your Settings, look for the File Manager icon and click on it
Step 2: Select the File manager icon (in Kodi 18 it is in the top row)
Step 3: You will see the option that says Add source. Click on the option on either side of the screen to proceed.
Step 4: You'll see a popup window. Select the <None> text and enter this URL into the field:
Repo URL: http://www.t2k-cloud.co.uk/Repo
Please enter this URL carefully. This URL links to the source of the repo, where the Kodi build is being downloaded from. Click OK after you're done.
Step 5: Next, give this source a name. You can name it as anything you like, but for this guide, we will name this source T2K. Save your name by clicking OK.
Step 6: Now with the Two Kingdoms repo source added to your Kodi, go back to your Kodi home-screen and click on Add-ons.
Step 7: Locate the Package Installer at the top left-hand side of your screen and click on it.
Step 8: Select Install from zip file option from the list of options.
Step 9: In the next popup window, select the folder named T2K (or the name you used in step 5.
Step 10: Click on the zip file that is named repository.T2K-x.x.x.zip and click OK
Take note that x.x.x is the version number of the repo file. It can be different depending on when you are carrying out the installation.
Step 11: The popup window will close, then wait while Kodi downloads the repo file. You will know that it has completed the download when you see a toast message on the top right corner saying that T2K Repo Add-on installed
Step 12: Now you will be back on the Add-ons screen. Now this time, click on the Install from repository option.
Step 13: Select the T2K Repo icon
Step 14: Click on Program add-ons options
Step 15: You should see the T2K Wizard option. Select the icon and click on Install in the bottom right corner.
Step 16: Just like step 11, you will see the toast notification that will inform you that the T2K Wizard Add-on is installed
Step 17: You should see a popup window with a message from the T2K developers. Just click Dismiss to get rid of it.
Step 18: You will see a list of settings that you can toggle on or off. You can change the settings or simply leave it as default and hit Continue.
Step 19: In the next popup, just hit Ignore. Repeat this for any other popups that may appear. Now return to the home screen and navigate to Add-ons > Program Add-ons.
Look for T2K Wizard, open it and select (T2K) Builds
Step 20: Here you should see a list of builds that are created by the T2K team.
Feel free to try out any one of them, but for now, we will install the Fladnag Super Lite build.
Click on it and select Fresh install.
Step 21:  Clicking Fresh Install deletes all previously saved files and configurations, reducing the chance of any errors during the rest of the installation.
Click on Continue to confirm your choice.
Step 22: You should see a progress bar show up with an ETA of the download time. Because this build is only less than 72MB, it should take no more than a couple of seconds (depending on your connection speed).
Step 23: Once the download is completed, hit Force Close, then reopen your Kodi App again. You should see a different home screen menu layout.
Congrats! You've installed the Two Kingdoms Fladnag Build!
Two Kingdoms Fladnag Build Quick Overview
The first thing you'll notice when using Fladnag is its blazing speed. As an exceptionally lightweight Kodi build, Fladnag is designed to work smoothly on any low-spec Kodi device, such as Android sticks or Amazon FireStick.
To keep this build at an anorexic 71.1MB, the T2K team has done their best to shave off a ton of excess files and unnecessary bloat from the standard Kodi app.
Despite losing some slick effects in the visual department, Fladnag still contains enough features to keep you entertained for hours.
To see what you're getting in Fladnag, here's a list of some of the video add-ons you'll get.
Inside the Fladnag build, you'll get T2K's own video add-on DeathStar. You'll also get SportsDevil which is excellent for live sports streaming. TV and movie lovers will be glad to see Uranus. Even kids will get to have fun too with these addons:
Fladnag Cartoons
Fladnag Kids Boxsets
For live TV fans, this is where they will be disappointed. You won't be getting any of the popular Live TV add-ons such as Maverick here, so you'll need to download them separately.
Wrap Up
Two Kingdoms is a competent developer team with a robust collection of Kodi builds for both Kodi 18 and Kodi 17.6.
Regardless of what type of free content you're looking for, you should find something you like from the T2K team.
While Fladnag does not come with certain add-on staples such as Live TV channel streamers, it does bring a lot of entertainment value to the table, considering its small footprint. You'll get live sports, movies and TV shows on demand, and even kids TV.
With that being said, we do highly recommend that you give Fladnag and the rest of the Two Kingdoms builds a try.
Related: Complete List Of The Best Kodi Builds Of 2019 
KodiClub.com does not promote or condone copyright infringement and we advise against it. We do not check or verify whether these addons, services, apps, programs are legal or secure to use. If we do mention free content on our site it refers to copyright-free content and anything that is Public Domain.