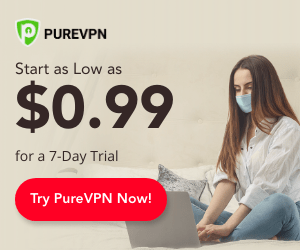 Chances are, you might not have even heard of the Silvo build or the Multibuild Wizard repo. That's because this build has just been released not so long ago for the Kodi Leia.
In short, this build is pretty regular in terms of features. It covers nearly every base in terms of entertainment.
With the Silvo build, you should get everything that you need for your viewing pleasure, such as movies, lives sports, live TV channels and more. There's a mix of kids content for the young ones, and even some adult content too.
The Silvo build comes with a robust collection of video add-ons to provide you a wide choice of content. With it, you can stream movies and TV shows, live sports TV channels, and much more.
Attention: If you stream Movies & TV Shows on Kodi and are not using a VPN you could get into trouble
We all know that Internet Service Providers keep a log of all your internet activity which could get you in trouble if you plan to stream content on Kodi. Some ISP's even slow down your internet connection (Bandwidth throttling) if they suspect that you are streaming video from certain sources.
To avoid this and to keep all your online activity private you need to start using a VPN. How a VPN works is it encrypts all the internet traffic coming in and out of your Kodi device which means that no one but you know what you are watching. An added bonus of using a VPN is that it allows you to change your IP address which is great if you don't want anyone knowing where you are.
I personally use PureVPN as it offers me all the protection I need and it also allows me to have it installed on 5 devices at once which is great if you use more than one device to stream Kodi on.
Here are some of the other benefits that's bundled in when you get PureVPN:
So to make sure you keep on the safe side while streaming online, its high time you start using a VPN.
Installing The Silvo Kodi Build | Step-By-Step Guide
The Silvo build is just one of the selection of builds that you can find using the Multibuild Wizard. These include the MetropolisMulti and the Krypton Silvo builds.
Before you start your installation process, make sure that your Kodi app can install third-party files and downloads.
Go to your Settings page, select Add-ons, and check to see if the option called Unknown Sources is turned on.
Once you have confirmed that the option is enabled, you can begin the process.
Step 1: From the settings screen, look for the File Manager icon and click on it.
You'll see a list of options on both the left and right-hand side of the screen. Look for the Add source option and click on it (choosing the option on either side is fine).
Step 2: You should see a popup window show up. Click on <None>, then enter the following URL into the field.
Multi Build Official Repo URL: http://multibuild.info/mbwiz

Please make sure you have typed the URL correctly or else you're going to get errors for your download.
Then you'll need to name the source. Give it any name you wish, but for this install guide, we will call it mbwiz. Click OK when you're done to close the popup window.
Step 3: Now head on back to your Kodi home-screen and click on the Add-ons option.
Look for the Package Installer icon and open it up.
Step 4: Now select Install from zip file. In the next popup window, you should see the name of the source that you've added in step 2.
Click on mbwiz and look for a zip file named plugin.program.mbwiz.zip and click OK.
Step 5: Give Kodi a few seconds to download the zip file, and you should see a toast message on the top right corner of your screen that says MultiBuild Wizard Add-on installed.
Step 6: Next, you will see a message from the developers that appears on the screen. Just hit Dismiss to close it.
You should see a list of settings. Feel free to change any of the setting, or you can leave it as it is. Hit Continue to close it.
Step 7: Click through or close any other popups that may have appeared. You should see a popup that will ask if you wish to install a Community Build. Click on Build Menu.
On the next screen, you should a bunch of builds that are available from MultiBuild Wizard. Select the Leia Silvo build (or Krypton Silvo if you are running Kodi Krypton).
Step 8: Select (MB) Fresh install, then select Continue to let the process start. You will see a progress bar that will tell you the approximate time required to finish the download.
It shouldn't take anywhere more than 60 seconds to reach 100%, depending on your network speed.
Step 9: When the download is complete, you will be given the option to install themes. Click on Cancel to skip this part. Next, select Force Close then relaunch Kodi.
Kodi will start updating some add-ons. This will take a few minutes, but just let it sit and finish the process so that everything is up to date.
When it's done, you should see a brand new menu interface. Congratulations! You've completed your Silvo build installation.
Silvo Build Quick Overview
As you would have seen from the cover image of this guide, the layout interface for Silvo is quite standard. From the main menu, you will see a list of options such as with Movies, Sports, TV Shows, Kids and more.
One interface flaw to take note is that both the Kids and Adults submenus are directly accessible from the main menu. There is no password protection to block off the Adult section, so you need to be careful if you hand your remote to the little ones!
Under the Silvo build, you can expect a diverse collection of streaming add-ons to keep you entertained, such as Youtube, Sanity, Maverick TV, SkyNet, The Magic Dragon, DeathStar, Supremacy, SportsDevil, Yoda and much more. There are also more niched forms of entertainment genres such as Wrestlemaniac.
Related: 20 Best Kodi Builds Of 2019
Wrap up
Despite its small installation file size, the Silvo build performs reasonably smooth on most devices, even low-end ones.
As far as entertainment content goes, there is certainly no shortage as you have a comprehensive list of entertainment types that you can stream for free.
You get a variety of options for TV, movies, and sports. The live TV channel streaming features is serviceable, but don't expect anything to blow your mind.
While the interface is rather standard, you won't find any fancy animations or graphics. However, at least you know you won't be spending a ton of time figuring out where the menu options are.
The choice of background colors and images does make some items of the menu items a little hard to read. If you cannot see very well, then this may be a problem for you.
As mentioned earlier, the Adults section is not hidden away or gated off from the other parts of the menu, which can be a problem if you let your children have free reign with your TV remote.
Overall, the Silvo Kodi build from MultiBuild Wizard is an excellent build to try if you are looking for something that offers you a ton of content, as long as you are aware of its shortcomings.
Disclaimer: KodiClub.com does not promote or condone copyright infringement and we advise against it. We do not check or verify whether these addons, services, apps, programs are legal or secure to use. If we do mention free content on our site it refers to copyright-free content and anything that is Public Domain.