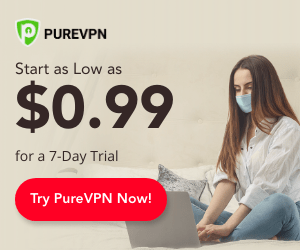 Kodi opens up the possibility for us to come across new content that might have missed our radar such as world cinema, international TV series and Japanese anime.
Even though this is a blessing, there's little point watching something if you don't understand it and that's when subtitles become quite handy. Most of the streams available on Kodi don't include subtitles and it is up to you to set it up if you want to have subtitles show up on your streams.
In this guide I will show you how to install and activate subtitles for Kodi using 2 different methods:
Using OpenSubs.Org (You need to register for an account)
Using SubScene (Doesn't require registration)
Setting up a Kodi subtitles service like the ones above doesn't require you to install any third party repository because everything will be done using the official Kodi repository.
Also before we start It good to know that its ok for you to install multiple subtitle services on Kodi as you are able to select which one you want to use when playing a movie or TV series. So when you are ready lets begin.
Are You Streaming Movies Using Kodi? Stay Safe Online By Using a VPN
As you are probably aware, your Internet Service Provider knows everything you watch online. The only way you can hide your internet activity from your ISP is if you encrypt it using a VPN.
By making your internet connection private you can avoid your ISP from throttling your internet bandwidth. Another benefit of having a VPN is you are able to change your IP address which is great if you want to unlock geo restricted content.
I personally use PureVPN because they allow me to have a VPN installed on up to 5 devices at once.
With all the current legal changes happening surrounding online streaming it's a good move to protect yourself so that you stay on the safe side while using Kodi.
How to Get Subtitles On Kodi Using OpenSubtitles.Org
In this method I will show you how to install and activate subtitles using OpenSubtitles.org. This is by far the most popular and up to date source for subtitles online. The only drawback of using OpenSubtitles.org is that you need register before you are able to use it for Kodi as it requires you to log in.
The positive side is you only need to set this up once and do not need to log in every time you launch Kodi. If you are ready launch Kodi and lets begin:
Step 1: To start off go to www.opensubtitles.org and create an account by clicking on register. Make sure you have a pen and paper just so you have something to write down your newly created username and password. You will need to use this later on so keep it close by.
Step 2: Now scroll down and click on the addons section.
Step 3: Click on the small box icon located on the top left of your screen.
Step 4: Select Install From Repository.
Step 5: Tap on the Kodi Add-on Repository.
Step 6: Select Subtitles.
Step 7: Go down the menu until you reach OpenSubtitles.Org and select it.
Step 8: You will now see the addon information screen, click on Install.
Step 9: A notification will let you know once you have the addon installed.
Step 10: Now go back to the addon information page and click on the Configure option.
Step 11: Enter the Username and Password you created in step 1.
Step 12: Once you have that set up its time to change a few Kodi settings. Hop back to the Kodi homescreen and click on the small gear icon on the top left. Once on the system page click on the Player Settings option.
Step 13: Navigate down to Language and select the Default TV Show Service. This depends on which type of media you would like subtitles to show up on. To save you time in the future I suggest changing both.
Step 14: Now click on the OpenSubtitles.org option.
Step 16: Do the same thing for Default Movie Service.
That's it! You have subtitles set up ready for the next movie you want to watch. If you don't want the hassle of having to register then you can use Subscene by following the steps below.
Get Kodi Subtitles Without Registration
Subscene is another giant in the opensource subtitle scene. Many people prefer using Subscene as it comes included with many features other addons don't have.
Even though in this method I will be showing you how to activate the subtitles using the Subscene addon, this method can be used to activate a long list of alternative addons if you ever feel like trying out something new. Once you are ready lets start;
Step 1: Go into System, and Choose Player Settings.
Step 2: Go down to Language and click on the Default TV Show Service.
Step 3: Click on the More option.
Step 4: You will now see a long list of subtitle services show up for you to choose from. Scroll down until you find subscene.com and click on it.
After doing this you will see that SubScene is set up as your default subtitle service. Make sure you do the same thing for Default Movie Service.
Why Install A Subtitles Addon on Kodi?
The benefits of installing a Kodi subtitles addon such as OpenSubtitles.org is that you are now able to understand foreign content such as world cinema and Anime.
Having a third party open source subtitle addon installed on Kodi means you can rest assured that the translations will be accurate.
It's also good if you ever wanted to watch a movie on silent while in class or in places where your devices sound would be drowned out like while travelling on public transport.
Hope this guide on how to set up subtitles for Kodi was useful. If you are using Kodi to stream movies and TV shows online then I highly recommend you start using a VPN to remain anonymous.
Your ISP knows what you are watching online and with the current legal changes happening around online streaming its best if you stay on the safe side. I personally use PureVPN as it encrypts all my internet traffic making sure no one except me knows what im doing online.
Related Articles: