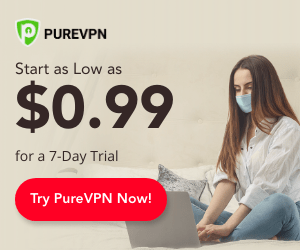 Ever wonder how fast the internet really is on your Kodi device? Well now you can with the help of an amazing addon called arnubox speed tester.
This addon was develop for the sole purpose of telling you how fast the internet speed is on your android device and it does so by using the speedtest.net tester. Its just like you installed Speedtest.net on Kodi.
In this guide I will show you how to install the Arnu Box Speed Test addon using the Arnu Box official repository.
Before we begin.. Is it really your internet speed that is slowing you down?
Do use your personal home internet to stream movies and live TV Shows on Kodi? Depending on where you are in the world your internet service provider might be slowing your internet connection down on purpose.
This is called ISP Throttling and it is a method used by internet service providers to limit the your download speed to deter people from streaming movies online. To avoid this from happening then it might be time you consider using a VPN.
A VPN encrypts all the data that goes to and from you Kodi device making it impossible for your ISP to know what is it you are doing online.
In addition to this, by using a VPN you can also unlock websites that were previously blocked by your ISP or Geolocked in your country. This can result in you being able to access more video streams on Kodi.
I personally use PureVPN as I am able to protect up to 5 devices at once. Here are a few of the benefits of using PureVPN:
Unlimited Bandwidth
Anonymous Browsing
P2P Protection
Dedicated Streaming Servers
5 Multi-Logins Per Household
750 Servers in 140+ Countries
24-hour live chat support
Internet Kill Switch
Dedicated IP
Ad Blocking
IP Address Masking
7 Days Money Back Guarantee
If you are interested in learning more on how using a VPN can improve your Kodi viewing experience you can check out the PureVPN website for more information.
How to install Speedtest.net addon on Kodi Krypton | Easy Method
Once you are ready to begin launch Kodi and lets begin.
Step 1: To start off you need to access Kodi system page by clicking on the small gear icon located on the top right hand side of the page.
Step 2: once inside click on the System Settings option.
Step 3: Here scroll down to addons and activate the Unknown Sources option. You need to do this in order to download and install addons from third party sources.
Step 4: Once you have that activated jump back to the Kodi System page and select the File Manager option.
Step 5: Scroll down to the bottom and select add source.
Step 6: You will now see the add file source box show up on your screen. Double click on the <None> option.
Step 7: Copy and paste or type in the official ARNU box URL which is http://www.arnuboxota.com/repo/addons/and click ok.
Step 8: Now enter a name in the box available at the bottom. Make sure you give it a name that is easy to remember because you will need to locate the file in the future. For this tutorial I have named it ARNU Boxata.
Step 9: Now go back to the Kodi main page and click on addons. Once here select the small package icon on the top left hand of the screen to enter the addon browser page.
Step 10: Now click on Install From Zip file.
Step 11: Locate the ARNU Boxata folder you created in step 8.
Step 12: Find and click on the repository.arnubox-1.0.3.zip file. Now Kodi will start installing the repository.
Step 13: Once the repository has been installed you will see a notification on the top right hand of the screen telling you that the installation was successful
Step 14: Now jump back to the addon browser page and click on Install From Repository option.
Step 15: Go down the list until you find The ARNU Box repository and click on it.
Step 16: You will now see a list of all the different addon categories. Select Program Addons.
Step 17: Inside program addons you will find the ARNU Box Speed Tester addon. Click on it and you will be taken to the addons information page.
Step 18: Click install on the bottom right hand corner to start the installation process
Nice work! Once you see the notification telling you that the installation was a success you can now start using the addon.
To do this just go back to the Kodi homepage and click on addons and scroll down to program addons.
Once you launched the addon you will see the familiar Speedtest.net interface, just click on the Run Speedtest button to start the test. As you can see it is exactly the same as doing an online speed test.
If you do feel its time to protect your privacy while using Kodi then I strongly suggest you use a VPN.
PureVPN allows you to connect to multiple servers across the US and Europe with their own dedicated IP address which ensures that your own private IP address stays hiddens whilts using Kodi.
You can learn more about how a VPN can improve your Kodi viewing experience by visiting the PureVPN website.
If you are coming across errors more frequently whilst using Kodi then its probably time you did abit of maintenance. Here are a few guides that might be helpful to you.
Hope our guide "Install Speedtest.net on Kodi | Arnu Box Speed Tester Best Kodi Speed Test" helped you install speedtest.net on kodi. Feel free to read our other useful guides.