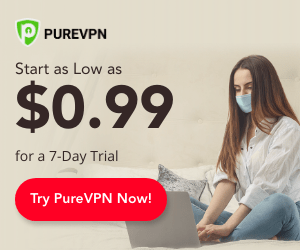 Tomb Raider is one of the Kodi builds that is decent for people who have made a move to upgrade to Kodi Leia but is searching for a build that is stable.
Right now, options are quite limited as many developers are still trying to play catch up by porting their builds from Krypton. Therefore you won't find many Kodi builds right now that are ready for Leia.
With the Tomb RaiderKodi Build, you will find a huge selection of video content add-ons that you can stream for free.
Whether you're looking for your favorite TV shows or movies, or you want to watch some live sports, you'll find it here.
Even your kids can enjoy Tomb Raider build too with tons of children's content and live TV channels streams such as Disney Channel.
Attention: If You Are Streaming Live TV Or Movies On Kodi Use A VPN To Protect Yourself
As you are probably aware, your Internet Service Provider (ISP) can track everything you do online, which includes what you watch on Kodi.
To keep yourself anonymous and protect your online privacy, I highly recommend you use a VPN.
I personally use PureVPN to encrypt all traffic coming in and going out of my Kodi device. Not only does PureVPN protect your privacy online, you can also use it on a maximum of 5 devices at any given time which is great if you are like me and use Kodi on more than one device. Some of the other benefits of PureVPN are:
Its time you start using a VPN to make sure you keep on the safe side while steaming on Kodi.
Installing Tomb Raider Build on Kodi Guide
Before installing any third-party files, including Kodi builds, you will need to disable a security setting to allow installation from third party sources.
Go to settings, look for the option called Unknown Sources and turn it on. Once that's done you can begin the installation process.
Step 1: In Settings, click on the File Manager icon. You will see a list of options on both sides of the screen. Choose the Add Source option on either side, and you should see a popup.
Step 2:  Click on  <None> and type in the following URL in the field
http://mavericktv.net/mavrepo
Remember to check your spelling and make sure you spell everything correctly, or else you will get an error during the installation process.
Hit OK when you are done, then give your source a name. You can use any name you like, but for this guide, we will use the name maverepo. Click OK and head back to the Kodi home screen.
Step 3: Click on Addons, then go to Package Installer by clicking on the icon at the top left hand corner of your screen.
Look for the Install from Zip file option and click on it. You will be presented with a popup window.
Click on the source named mavrepo and click on the zip file named repository.maverickrepo-x.x.zip, then click on OK
Step 4: The popup will disappear, and within a few seconds you should see a toast notification on the top right-hand corner of your screen that says MaverickTV Repo Add-on installed.
Now select Install from repository, and you should see the MaverickTV Repo option. Click on it, then select Program Add-ons, then Maverick Wizard.
Click on Install at the bottom right corner.
Step 5: Wait for the toast notification message labeled Maverick Wizard Add-on installed to show up on the top right-hand side of your screen.
You will be presented with a Maverick Wizard popup with a list of settings that you can toggle on or off. Just leave the settings as it is for now and click Continue.
The next popup will ask if you would like to build. Click on Build Menu and you will see a brand new popup window.
Step 6: At the top left corner you should see a Builds tab. Click on it and look for a build named Tomb Raider Build 18.0 on the left menu
You will see a list of options on the right, click on Fresh install.
Confirm your option by clicking Yes, and you should see a progress bar window that shows your download progress.
Step 7: At this point, if you don't see any popups or if you get any error messages, repeat step 6 again. Otherwise, go back to the beginning and see if you have missed any steps.
Wait for the progress bar to reach 100%, and you will see a popup that says Kodi will Force Close. Click OK, then fire up your Kodi app again.
When you first start up the Tomb Raider Kodi Build, it will take a couple of minutes to run some update processes to keep your video addons up to date.
It is crucial that you don't interrupt this process to ensure that your Kodi build runs smoothly.
You should see that your Kodi interface is different now. Congratulations! You have successfully installed the Tomb Raider Build.
Related: Best Kodi Builds For Kodi 17.6 & 18.1 Leia
Tomb Raider Build Features Overview
With the Tomb Raider build, you get a no-frills, straightforward Kodi build that users of any level can pick up.
The moment you start up the Tomb Raider build and explore the options, you should be able to know what you are doing within a couple of minutes.
The Tomb Raider build home screen of the does not look too far off from the standard Kodi design, which will be great for people who have only used the standard Kodi before.
Here is a breakdown of some of the items you can access directly from  the home screen:
Live TV
Live Sports
TV Shows
Top Add-ons
Movies
Favorites
Kids Zone
Music
Sport
Magic Dragon
The Tomb Raider build covers all the bases as far as features go for Kodi builds. There isn't anything that is overtly fancy to knock your socks off, but neither does it disappoint.
This build comes packed with every type of content addon you can ask for. With popular streaming add-ons like Maverick TV, The Magic Dragon, Exodus Redux, Supremacy Sports and let's watch you your favorite content for free, there is something for everyone.
Final Verdict
Overall, this Tomb Raider build is a somewhat decent build that for anyone looking for a competent build for Kodi Leia.
If you aren't looking for anything too fancy, save your time from trying all the different builds that are popular and just go straight for this Tomb Raider build.
With a systematic layout that won't win any awards in design, this build makes up for with its wealth of content addons for the whole family. Tomb Raider build has tons of high-quality content addons for live sports, TV shows, movies, kids and much more.
It will likely take a while for you to run out of video content to enjoy, so you give the Tomb Raider build a try.