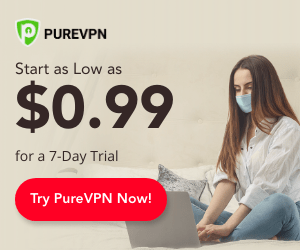 The titanium build for Kodi is a great all-inclusive build that can be found in the Supremacy repository. If you have been looking for a one stop solution to all your Kodi entertainment needs then you will fall in love with this build.
What makes this build even better is the fact that it features all the new releases making sure you have access to the latest content without having to leave the comfort of your home.
Why Install a Build for Kodi?
If you are the type of person that wants a hands off experience with Kodi and don't want to spend hours researching or manually installing addons on Kodi then having a Kodi build is definitely something for you. In addition to this, many good builds regularly update and replace addons that are not working so you can say good bye to the no stream available error.
If your watching movies on Kodi using your home internet then its time you get a VPN to protect your privacy!
Everything bit of data you send or receive over the internet to your home goes through your Internet Service Provider first which mean they know every little thing you do online.
There is a simple way to encrypt your online data and protect your privacy and that is by using a VPN. A VPN not only encrypts all the data coming in and out of your computer, it also prevents your ISP from throttling your internet speed.
I personally use PureVPN because I can install it on up to 5 devices at once ensuring that my online privacy is protected at all times. PureVPN also include a bunch of other security features for free such as:
Anonymous Browsing
P2P Protection
Unlimited Bandwidth
Dedicated Streaming Servers
5 Multi-Logins Per Household
750 Servers in 140+ Countries
24-hour live chat support
Internet Kill Switch
Dedicated IP
Ad Blocking
IP Address Masking
7 Days Money Back Guarantee
You can learn more about how PureVPN can protect your online privacy by visiting the PureVPN website.
How to Install Titanium Build On Kodi Krypton
There are 2 things that you need to know before installing the Titanium build which are
Make sure you have 180mb of free space on your kodi/android box because this is how much space that is needed to install the build.
If this is the first time your installing a Kodi build then you need to know that alot of builds don't let you revert back to the original Kodi interface after you have installed the build. The only way to go back to using the old kodi interface is if you factory reset Kodi. So if you love the setup you have at the moment and plan to reuse it sometime in the future, make sure you back it up before installing this build.
If you are ready launch Kodi and lets get started installing the titanium build:
Step 1: Go to the Kodi system interface by clicking on the small gear icon on the top left of the screen.
Step 2: Once inside the Kodi system interface click on the System Settings folder.
Step 3: Now go to addons and activate unknown sources. You need to activate this if you want to install addons from third party sources other than the official kodi addons. Once activated go back to the system interface.
Step 4: Here click on the file manager folder.
Step 5: Once inside File Manager go to the bottom and click on Add source. This will allow you to set up the official Supreme Repo file source.
Step 6: Now you will see the Add New File Source box appear on your screen. Click on the <none> icon.
Step 7: Now type in this URL into the box http://repo.supremebuilds.com/.
Step 8: Name it Supreme Builds so that you can easily find it in the following steps. Once you have given it a name press ok and lets move on.
Step 9: Go back to the Kodi homescreen and select addons. Once you are on the addon page select the package icon on the top right hand of the screen to go to the addon browser page.
Step 10:  Now click on Install From Zip File.
Step 11: Now find the Supreme Builds file source folder you created before.
Step 12: Click on the repository.supremebuilds-1.0.0.zip file. Now the supreme repository will start installing.
Step 13: Once completed you will see an icon appear on the top right letting you know that it was successful.
Step 14: Its time to install the Titanium Build. To continue go back to the addon browser page and click on the Install from repository option. Here navigate down until you find the Supreme Builds Repository and select it.
Step 15: You will now see a lot of different folders to choose from. Select program addons.
Step 16: Go into Supreme Builds Wizards.
Step 17: Click install. After installing a welcome pop up will appear press dismiss.
Step 18: Now go back to the Kodi homescreen and enter into addons. Go to the program addon section and launch Supreme Builds Wizard.
Step 19: Select the Builds option.
Step 20: Choose [17.6] Titanium – USA Server 1 (v3.5) .
Step 21: Click on Standard Install.
Step 22: A message will pop up asking you if you are ready to install Titanium Build on kodi, press yes to continue.
The build will start downloading just wait till it finishes. Once finished Kodi will reset and you will be kicked out of Kodi. When you reload Kodi you will start seeing the new Titanium build interface immediately.
I have to say that installing a build takes a bit longer than an addon but the good thing is you only need to do it once. Now let's look at all the good stuff the Titanium Build has waiting for us shall we.
Titanium Build For Kodi Review
Straight off the bat you can see that it features a sleek design and the user interface is easy to navigate. As I mentioned to you before, compared to vanilla Kodi, you will see preinstalled addons under each section which removes the need for you to actively have to find addons that work.
Among the categories you will find in the Titanium Build are:
Movies
TV Shows
Kids Shows
Live Sports
Latino
Android Apps
The wide variety of content featured in this build makes it suitable for the whole family. You also get the child lock addon Pin Sentry preinstalled which is great if you plan to allow your kids to use this build.
The level of customization is also good with you being able to change nearly everything you see about this build. The feature I found the most interesting is that you can arrange the addons under each category according to your liking which is great if you don't want to have to scroll trough a huge list of addons just to get to your favorite one. It also has a featured maintenance options packed with the best maintenance tools for Kodi.
If you are planning to use the Kodi build to stream online content then I suggest you start using a VPN straight away because as you probably already know privacy laws around the globe are getting more ridiculous by the day and it's better to be safe than sorry.
I use PureVPN on my Android box, home PC and router just because it encrypts all the data that comes in and out from my home.
This ensures that my ISP cant snoop on what I'm watching online which gives me peace of mind that my privacy is protected. If you do what to learn how PureVPN can protect you to then you can visit the PureVPN website for more details.
Disclaimer: Kodiclub.com is in no way related or affiliated with the official Kodi website. We do not promote the illegal use of copyrighted material and all are tutorials are meant for those wanting to use Kodi to watch content they have already purchased. Please make sure you check local regulations to ensure you stay within the law at all times whilst using Kodi.