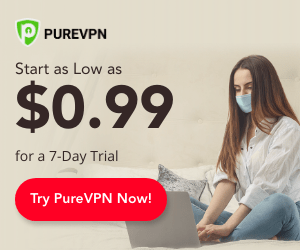 Ever ask yourself if the perfect Kodi video addon exists? The answer is yes and its called the Supremacy Addon. This addon is perfect for those looking for an all-in-one solution to meet their video watching needs.
What makes Supremacy so different from other great video addons such as Elysium and Covenant is its 4k Movie feature. Supremacy takes all the high quality 4k movie streams available on Kodi and puts it in one place.
In this guide I will show you an easy to follow way on how to install Supremacy kodi addon.
How to Install Supremacy Kodi Addon  | Step-By-Step Guide for Kodi 17 Krypton
Below I will show you the easy method of installing Supremacy addon directly using its official URL. The installation process can be divided into three main parts which are:
Enabling downloads from unknown sources
Setup the Supremacy File Source
Install the Supremacy Repository
Download and install the Supremacy Video addon.
So if you are ready, launch Kodi and lets start
Step 1: To start, click on the gear icon found at the top left side of the screen to enter into Kodi system.
Step 2: Now select the System Settings folder.
Step 3: Once inside system settings, scroll down to add-ons and activate the Unknown Sources option. A warning message will pop up, don't worry just click yes to continue. It is important that you do this otherwise you will not be able to download the addon.
Step 4: The next step is to go back into system and click on File Manager. It is the last option on the screen and can easily be found as it has a folder icon on it.
Step 5: In File Manager, scroll to the bottom and click on add source.
Step 6: You will now see a box pop up. Double Click on <None>.
Step 7: Here you will be asked to enter the official Supremacy Addon URL which is – http://supremacy.org.uk/zip/repo/ and click ok.
Step 8: Because you will need to locate this file source later on in the installation guide, make sure you give it name that is easy to remember.
For example I named it Supremacy. You have now finished setting up the Supremacy File Source. It's now time to move to the next phase which is to install the addon.
Step 9: Go back to the Kodi homescreen, scroll down and click on add-ons. Once there, click on the small box/package icon located at the top left side of the screen to go into the addon browser.
Step 10: In the addon browser, scroll down and click on the Install From Zip File option.
Step 11: Now find and select the Supremacy folder (the folder you named in Step 8)
Step 12: To start the installation process Select the repository.supremacy-1.6.zip file. If you see a slight difference in the name don't worry its just the latest version as the file is updated occasionally.
Step 13: If  the Supremacy repo was successfully installed you will see a notification pop up on the top right hand side telling you installation was completed.
So you have now completed setting up the supremacy repository you can start with the next phase which is installing the Supremacy Video Addon.
How to Install Addons Using the Supremacy Repository
To begin make sure you are at the addon browser. You can get here by pressing the small package icon on the top left in the add-ons section.
Step 1: Click on the Install From Repository option.
Step 2: once inside, navigate down the list until you find the Supremacy Repository and click on it.
Step 3: Here you will see a list of all the different addon categories available for you to download. Find the Video Add-ons category and click on it.
Step 4: Now scroll down until you find the Supremacy video addon and click on it.
Step 5: An information screen will appear, to continue click on the install button at the bottom right.
Step 6: After installation is complete a notification will appear on the top right stating that the installation was successful.
Its time to give yourself a high five because you have successfully installed Supremacy Addon on Kodi. As you have come to learn, installing addons using a repository is a simple and quick process. So now you have the addon lets look at what makes it so great.
What does the Supreme Addon Feature?
When you launch the Supreme Addon you will be amazed at the long list of popular video categories to choose from. Here are a few examples of what this great addon has to offer.
4K Movies: This is the main feature that seperates this addon from other video addons out there. If you have a HDR TV at home and want to watch the quality 4k streams on it then this feature is for you. Clicking on the 4K movies folder you will find a mixed selection of recent releases and popular classics arranged in alphabetical order. This feature is definitely ideal for those looking to watch the best quality video streams available for Kodi.
3D Films: Have a 3D TV at home? Supremacy enables to watch 3D movies straight from your Kodi box. Here you can choose from a long list of 3D movies in high definition. Now you can enjoy 3D movies in the comfort of your living room.
KIDS TV: Talking about family fun, why not try the KIDS TV category available in this addon. Here you can find popular children tv shows and the latest cartoons.
Supremacy Karaoke: Its not always you get an addon that lets you do Karaoke. Just imagine how much fun you can have with this feature when your friends are over on a Saturday night.
Documentaries: This feature lets you stay updated with current affairs with its big list of informative documentaries for you to choose from.
Great addons worth downloading from the Supremacy Repository
Eventhough the Supreme Video Addon is the main reason you are here, now you have the Supremacy repository set up its worth checking out a few great addons that are available in this repo. Here are some that I think are worth mentioning:
Sports Devil: This is one of the best addons currently available on Kodi for watching live sports. What makes it even more awesome is the fact that most of the streams are really smooth which makes for a great viewing experience. If you are planning to install this addon make sure you also install F4M tester to enable it to work correctly.
F4M Tester: If you are planning to use Kodi to view live sports, then installing F4M Tester is a no brainer. Many of the good live sports addon such as Sports Devil rely on this F4M Tester to work properly.
Good Supremacy Kodi Addon Alternatives
I have to admit that the Supremacy addon for Kodi is hard to match when it comes to functionality and overall ease of use. But if you are looking for alternatives to Supremacy then I have a few suggestions you might like.
An old time favorite in the Kodi video addons category is the Elysium addon. This addon allows you search for the latest movies and TV shows easily and quickly. In addition to being pretty straight forward to use, the minimalist layout of this addon also adds to the overall experience.
In addition to its great design Elysium also sorts streams by quality in descending order, with the HD streams at the top, saving from having to scroll through a long list just to find a great quality stream.
The only drawback of this addon, like other legendary video addons that exist for Kodi, is sometimes the links don't work and there is always a risk that it will get taken down in the future. Regardless of all its short comings its definitely a great addon to have if you are looking for an alternative to supremacy.
The best way to get this addon is to get it from a reliable repository. The two repositories that we suggest are SuperRepo and Bubbles Repository. Both of these repos feature a huge list of great up to date addons that work.
I hope this guide on how to install Supremacy Kodi addon was useful and feel free to check the other great tutorials we have on our site.
Disclaimer: We are not in any way connected or affiliated with the official Kodi team. Our goal is to provide useful guides on how to improve your Kodi experience and do not support, condone or promote the illegal use of copyrighted material. Check your local laws to make sure you are using Kodi legally.