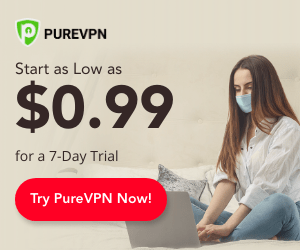 There is no other Kodi repository that gets people talking like SuperRepo for Kodi. SuperRepo is one of the longest working repositories in existence and it is also the most diverse one yet, hosting a variety popular Kodi Add-ons.
SuperRepo developers are also know to keep the repository up to date, making sure it works with every new version on Kodi that comes out. This guide will show you how to install SuperRepo on Kodi Krypton 17.6.
If you are new to Kodi and want to install it on your PC for the first time, you can read our beginner guide on how to install Kodi on a Windows PC.
Also if this is your first time installing a repository on Kodi and would like learn a bit more about what a Kodi repository is or what it does, you can continue reading the next section of the guide.
For those who have installed a Kodi repository before and are already familiar with how it all works, you can scroll down to our step-by-step guide on how to install SuperRepo on Kodi below.
Announcement (January 2019):  SuperRepo has been taken down and is no longer working. You can still find this Repository located in a few different file sources such as the Androiaba file source but after downloading and testing the repository i can confirm that SuperRepo no longer works.
But don't despair, listed below are two alternative working File Source URL's that contain repo's that contain more addons than SuperRepo:
http://androidaba.com/addons/ – This File Source Contains alot of popular Repos and which includes the SuperRepo zip if you still insist on installing it.

http://lazykodi.com/

– Lazy Kodi has the best selection when it comes to both Repos, Wizards, and addons.
I definitely recommend you set up both file sources because you will be amazed at the amount of great addons you will be able to download from them.
If you are just looking for a great addon to watch movies and TV shows on then I suggest you install the Exodus Redux video addon. This is by far the best Kodi video addon of 2019.
Here are a few other alternatives that are you can try:
What is a Kodi Repository
To put it in simple terms, a Kodi repository is like a yellow pages for kodi add-ons. It's a delivery mechanism for Kodi users to access and download add-ons. Just imaging a large index of add-ons where you can go through and choose the best ones you want to install.
What makes SuperRepo so appealing to a lot of Kodi users is the fact that it contains a huge list of the most popular working add-ons available for Kodi. If there is an app made out there for Kodi, chances are you will find it in SuperRepo.
You can now see why it is so popular, rather than fiddling around trying to find the correct up to date add-on link and typing long URL's using your TV remote, Instead with SuperRepo you can just scroll down to the desired app, press install and in a matter of second you have your favorite Kodi add-on set up and running.
If You are Streaming Content On Kodi Then Its Time You Use a VPN To Remain Anonymous Online
As you are probably aware, your Internet Service Provider (ISP) knows everything you see online. To keep yourself anonymous and protect you from unwanted people seeing your online information, I highly recommend you use a VPN.
I personally use PureVPN as it provides me with the highest level of privacy by encrypting all the internet traffic coming in and out of my device while I watch Kodi. It also allows me to have a VPN running on 5 devices at once which means that I can share my it with other people in my home with no extra cost.
How to Install SuperRepo On Kodi Krypton 2019 | Step-by-Step Guide
Installing SuperRepo on Kodi is pretty straight forward and in just a few steps you will have it installed and ready to go. If this is the first time you are installing a Repository on Kodi, then it might seem like a lot to take in but if you follow each step as per the guide you won't run into any problems whatsoever.
Now if you are ready, launch the Kodi app and once you are on the homepage lets begin installing SuperRepo on Kodi.
Step 1: First step is to access the settings menu by clicking on the gear symbol at the top left of the homepage.
Step 2: Click on the system settings button.
Step 3: Once in system settings choose the add-ons option on the navigation bar situated at the left side of the screen. Once there, enable the downloads from Unknown Sources by moving the slider to the right.
Step 4: A warning message will pop up on your screen, don't worry, just click ok and continue.
Step 5: Now click on the file manager Icon.
Step 6: Once you are in the file manager choose the Add source option.
Step 7: When you see the Add Source Box pop up, double click on <None>.
Step 8: Now Kodi will ask you to enter a path. Enter this URL http://srp.nu/ and press ok.
Step 9: After entering the URL you will be brought back to the Add File Source box, make sure to name the media source SuperRepo in the "enter a name for this media source" box so that you can easily locate it later on. Once you have done this press ok.
Good Job! You have successfully added SuperRepo as a repository on your Kodi app and now the real fun has just begun. The next stage is to install video add-ons from SuperRepo to Kodi.
How to install Video add-ons to Kodi using SuperRepo
Now that you have spent some time playing with the Kodi interface, installing video addons using SuperRepo should be a walk in the park for you. Make sure you are on the Kodi homepage before you begin the next steps:
Step 1: Select the Add-ons option on the left navigation bar.
Step 2: Once you are on the add-ons page click the little package icon on the top left of the screen.
Step 3: On the add-ons browser page, select the Install From Zip File option.
Step 4: Now an Install From Zip File Box should pop up, select the SuperRepo folder.
Step 5: Now choose the Krypton folder.
Step 6: Click on the All folder.
Step 7: Once inside select the superrepo.kodi.krypton.all-0.7.04.zip file and press ok.
Step 8: Now Kodi will start installing the SuperRepo add-on list. If it was successful, a popup image on the top right of your screen will show stating that the add-on list was installed.
Step 9: Now on the same page click on the Install From Repository Folder.
Step 10:  Select the SuperRepo All [Krypton][v7] option
Step 11: For the final step, select the Add-on repository and once inside you can start searching for the add-on you want from the list. Once you have found it, click and install the add-on.
Nice one! You have now mastered the way of installing an add-on using the SuperRepo repository. If you are looking at the SuperRepo add-on list you can probably see that there are a lot of add-ons available for you to choose from.
You might find that some of them are out of date and not working. Unfortunately due to fast changing nature of Kodi not all add-ons are maintained by their creators, so if this happens its ok, there are many new alternative add-ons availble for you on the list that do the same thing.
I hope you found our step-by-step guide on how to install SuperRepo on Kodi 17.6 helpful. Please feel free to share this guide to any of your friends that have Kodi and might find this guide useful. If you are on Facebook and would like to support us, you can do so by hitting the Facebook like button.
Also don't forget to check out all the other great Kodi guides we have on our website.