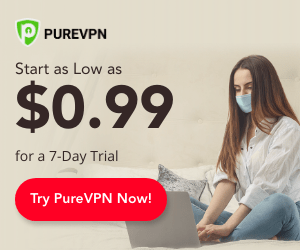 SkyDarks is a full-featured Kodi build that packs in a ton of content add-ons, from movies to sports, live TV channels and more.
With over two dozen add-ons covering all forms of video entertainment included in this custom build, you'll find plenty of content to enjoy for free from SkyDarks.
Related: The Best Kodi Builds of 2019
Coming in at file size of approximately 390MB, this is certainly not the most lightweight build you'll find. For users that are running Kodi on devices with limited memory storage, you'll need to check if you have the capacity on your hard disk before installing this build. This Guide will show you the easiest way to install SkyDark build on Kodi.
Attention: If you stream live TV or Movies on Kodi you need to start using a VPN to keep yourself safe.
We all know that Internet Service Providers keep a log of all your internet activity which could get you in trouble if you plan to stream content on Kodi. Some ISP's even slow down your internet connection if they suspect that you are streaming video from certain sources.
To avoid this and to keep all your online activity private you need to start using a VPN. How a VPN works is it encrypts all the internet traffic coming in and out of your Kodi device which means that no one but you know what you are doing. An added bonus of using a VPN is that it allows you to change your IP address which is great if you don't want anyone knowing where you are.
I personally use PureVPN as it offers me all the protection I need and it also allows me to have it installed on 5 devices at once which is great if you use more than one device to stream Kodi on.
Here are some of the other benefits that's bundled in when you get PureVPN:
So to make sure you keep on the safe side while streaming online, its high time you start using a VPN.
Installing SkyDarks Build On Kodi Step-By-Step Guide
Before we show you how to install SkyDark Kodi build, you should ensure that your Kodi settings allow installation from third party sources.
Go to Settings> Add-ons and see if the option Unknown Sources is enabled. Now you are ready to begin.
Step 1: Go to Settings page, look for the File Manager icon. Click on it, then scroll to the option called Add Source. Click on the option on either side of the screen, and you will see another popup window.
Step 2: Click on <None> label and type in the following URL in the field provided.
Repo URL: http://skydarks.com/skydarks
Make sure that you spell the SkyDarks URL correctly, or it will cause errors later in the installation process.
Click Ok when you're done. Next, give the media source a name. In the guide, we will use Skydarks.
Step 3: Once you have saved your source info, head back to the home screen and select the Add-ons option, then go to File manager by clicking on the icon from the top left corner.
Choose the 'Install from zip file' option, and you will see a list of sources, including the one you saved earlier.
Click on Skydarks, then choose the zip file named repository.skydarks-x.x.x.zip Click OK and the file will start installing.
Step 4: You should see the popup close, then a toast notification will show up on the top-right hand corner of your screen that says SkyDark Repository Add-on installed
Now, click on the option 'Install from Repository' and then click the options in this order:
SkyDarks Repository > Program Add-ons > SkyDark Wizard.
You should see Skydarks Wizard popup on your screen. Hit Install.
Step 5: Now wait for the SkyDarks Wizard to finish installing, and you should see a toast message on the top right-hand corner of the screen that says Skydark Wizard Add-on installed
Head back to the Add-ons page and find SkyDarks under your list of Program Add-ons. Click on Skydarks Wizard, and you will be greeted by the developer's message. Just click Dismiss.
Step 6: The next window will show you a list of settings that you can toggle. You can enable or disable any settings that you wish, and hit Continue.
Select Build Menu on the next window.
Next, click on these options in this order:
Skydark Builds > Skydark Hydra > Fresh Install > Continue
Note that you should choose the Skydark Hydra build according to your Kodi version.
Step 7: You should see a download progress bar appear on your screen. If not, please repeat step 6 again.
When the progress bar reaches 100%, select Force Close to shut down Kodi. Fire up the Kodi app again, and you will see the menu now has a brand new look.
Congratulations, you have successfully installed the SkyDarks Build!
SkyDarks Build Features Overview
Here are some of the great features you can expect from your newly installed Skydarks Kodi build:
Sports – This option will be the first one you see from the main menu, which will make things easy to find if you watch a lot of sports.
Under this option, you will see a nice selection of video addons that lets you stream live sports for free, from football to motorsports racing, and more.
Music – Under the music category, you will see two music addons: TuneIn Radio and Jukebox Hero. You will get both music on-demand and live radio streaming.
Movies: Under this section, you will find that you can easily look for your favorite movie. Whether you're searching for the latest blockbuster or a classic movie, you will find a nice selection of video addons to let you find what you want.
TV Shows –  For TV show binge watchers, you are in for a treat as the TV shows addons here offer hundreds of TV series on demand. You're unlikely to run out of shows to watch anytime soon.
Live TV –  For those who enjoy channel surfing, you'll be glad to know this section has a gigantic list of TV channels that you can watch for free from several countries and cities.
Resolvers – If you have used Kodi to watch video content in the past, you'll find that many video links require you to solve a captcha challenge. This can be annoying if you are looking for a seamless viewing experience. With Skydarks build, you get a set of resolvers built in that are designed to bypass these captcha tests for you.
Kids – There is also a section dedicated to kid content. This is great if you are a parent looking for entertainment content to keep the little ones entertained in front of the big screen, such as cartoons and children's movies.
Favorites – This is where all your favorite options are aggregated, so you can access them quickly without clicking through multiple menus. Just right-click on any of your favorite TV show or channel, and save it in favorites to access them in the Favorites menu.
Final Verdict
As Kodi Leia has just been launched not too long ago, there hasn't been a vast selection of builds that are designed for Leia.
For this reason, the Skydarks build is a suitable option for any user who has made the switch to Leia and is looking for a custom build that provides entertainment content for the whole family.
While this is not the most lightweight Kodi build, it has all the bells and whistles you'll need to keep everybody entertained for a long time. The additional resolver add-ons are a welcome addition too.
Hope you found our how to install SkyDark Kodi build useful. Overall, Skydarks is an excellent Kodi build, and you should give it a try.