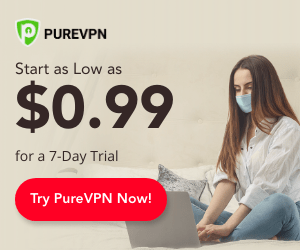 Simply Caz Repository was originally made for the popular Kodi YouTuber Simply Caz and featured a wide range of useful Kodi addons.
Due to the all the recent take downs happening in the Kodi recently, a lot of the third party addons that were originally included in this repository have been removed. But don't let that put you off installing this addon because it still contains a wide range of great third party addons.
In this guide I show you how to install Simply Caz Repository On Kodi Krypton by using the official Cazwall URL. Let's not wait any longer, to begin simply launch the Kodi app and follow the step I am going to show you below.
How To Install Simply Caz Repository on Kodi Krypton 17 | Step-By-Step Guide
If you have ever installed a repository on Kodi before you probably already know how easy and quick the whole process is. The installation process can be divided into 3 main stages which are:
Activating addons from unknown sources
Setting up the Cazwall File source
Downloading and installing the Simply Caz repository
That sounds pretty easy right! Well lets jump right into it.
Step 1:  Once Kodi in launched go to the Kodi System page by clicking on the small gear icon located on the top right of the page.
Step 2:  Now select the System Setting Option.
Step 3: Once inside system settings scroll down to the addon section and activate unknown sources.
Step 4: Go back to the system page and click on the file manager option.
Step 5: You will see a list of file sources on the left side of your screen, scroll to the bottom and select add source.
Step 6: The Add File Source box will now appear on your screen. Double click on <None> .
Step 7: It's time to enter the official Simply Caz URL which is https://cazwall.com/repo/
Step 8: Before you exit the Add File Source Box don't forget to give your file source an easy to remember name because you will need to find this later on in the installation process. For this example I named it Simply Caz.
Now we completed the first stage of the process we can move on the final stage which is downloading and installing the Simpy Caz repo.
Step 9:  Now navigate back to the Kodi Home Screen and go into Addons. Here click on the small package icon on the top left hand side of the screen, this will bring you to the addon browser.
Step 10: In the Kodi Addon Browser scroll down and select the Install from Zip File option
Step 11: You will now see a list of options to choose from, select the Simply Caz Folder (The folder you created in step 8)
Step 12: Click on the repository.simplycaz-1.0.2.zip file to begin installing the repository
Step 13: Once the repository has been installed successfully you will see a notification appear at the top right side of your screen
You have now successfully installed Simply Caz Repo on Kodi. Let's dive in and see what this amazing repo has to offer. The next section will show you how you can install addons from the repository.
How To Install Addons From The Simply Caz Repository
If you thought installing the repository was easy, wait till you see how easy installing an addon is. To start go back to the Addon Browser page and lets begin.
Step 1: To begin select the install from repository option
Step 2: Now scroll down until you see the Simply Caz repo and click on it
Step 3: You will now see that all the addons are sorted by category making it easier for you to locate a desired addon. For this example I will be installing the YouTube video addon. So in this case I will select the Video addon Category
Step 4: Scroll down until you find your desired addon and click on it. This will take you to the addon's information page.
Step 5: Here press the install button located at the bottom right side of the screen to start installing the repository.
Step 6: You will now see a notification telling you that the installation was successful.
You can now repeat the same process every time you want to install an addon.
Simply Caz Repository Review
As I mentioned before, due to everything that's happening in the Kodi universe right now many of the third party addons that were originally featured in this repository have now been removed to avoid it being taken down completely. Don't worry, you can still find a bunch of useful Kodi addons that will improve your Kodi experience. Here are a few worth noting.
ARNU Box Speed Tester
Ever wanted to know how fast the connection is on your Kodi box? Well with the Arnu Box Tester addon you can do just that. Arnu specialize in making great android tv boxes and it isn't a surprise that they made this great addon as a way to test how fast the connection is on your Kodi device.
You can find the Arnu Box Tester in the Program addons folder. Once installed all you have to do is launch the addon, press the begin button and the speed test will start. Once completed you will see what your upload, download and ping is. What makes this addon even better is the fact that it automatically takes a screenshot and saves it to your local drive which is handy if you ever want to go back and compare results in the future.
F4M Tester
This is a very useful addon to have if you want ever want to watch live streams on your Kodi device. A lot of the live TV and Live Sports addons depend on F4M tester to enable them to work properly. You can look at our how to install F4M tester guide for more information.
Indigo
This addon doesn't really need an introduction due to how popular it is in the Kodi community. Indigo is an all in one app that allows you to configure, maintain, back-up, factory restore, speed test and download addons on your Kodi device. It was originally featured in the Fusion Repository but as that repository is no longer available, the Caz Repo is among the few places you can still find this addon.
Related: 17 Best Maintenance Tools For Kodi
Other Great Simply Caz Alternatives Worth Trying
Now that we are on the topic of repositories I would like to share with you a few repositories I think are worth trying if you are looking to expand your Kodi horizons.
Kodil Repository
Originally know as the Kodi Israel Group, the Kodil addon has the most extensive list of addons compared its competition. There is a high chance that you will find the addon you are looking for in this repository. You can read our Kodil Repo Installation guide for more information.
Noobs & Nerds
The Noobs & Nerds repository has built a loyal fan base over the years because of the many useful addons that it features. One of these addons is Community Portal for Kodi. The reason why this addon is so useful is because it will suggest addons for you to download based on how popular it is in the Kodi community.
Bubbles Repository
If you are looking for an all in one addon that deliver great quality video streams then the Bubbles addon is worth trying. The bubbles addon has a clean interface and is easy to navigate and use. You can get this addon by installing the Bubbles repository.
I truly hope this how to install Simply Caz Repository on Kodi tutorial helped you get set up. If you want to know about what is new in the Kodi world or you want to check out other great repositories or addons, feel free to explore our site.
Disclaimer: Kodiclub.com does not promote, condone or host any copyrighted or illegal material. Our guides are meant to show you how to use Kodi to view content that you have paid for and have rights over. We are not in any way affiliates with the official Kodi App or website. Please check your local laws to ensure you are not doing anything illegal.