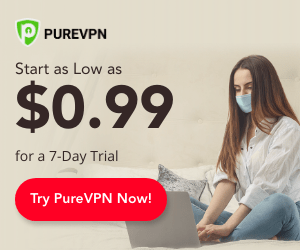 Red Wizard is another quality Kodi build from the guys (and maybe girls) of the One Alliance Reborn team.
For some reason, the One Alliance Reborn chose to name their Red Wizard build as "Adults Only", which is strange because Red Wizard is more than just an adult content build, and may deter people who aren't looking for adult content from trying out the app.
Like most other Kodi builds out there, the Red Wizard offers plenty of streaming content other than adult content, such as TV shows, movies, live TV channels, and sports content.
However, do take note that this build offers nothing for kids unlike other builds such as 1Amazing or Tomb Raider, so make sure you don't use this build in front of the little ones.
The Red Wizard build bundles popular Kodi addons of today, such as The Magic Dragon, Deceit, SportsDevil, Yoda, Exodus Redux and UK Turk's Playlists.
The One Alliance team has also made the Red Wizard build as lightweight as possible so that you can run it on even weaker devices such as a Raspberry Pi.
With unnecessary files trimmed from the build, you won't be expecting too many fancy features. However, for users looking to get their hands on a build that works right out of the box on their Kodi Leia 18, it's hard to go wrong with the Red Wizard.
Attention: Your Internet Service Provider knows what you're watching on Kodi so stay anonymous now by using a VPN
A VPN protects you by encrypting all the internet traffic comin in and out of your Kodi device which mean no one but you will know what you are watching.
I personally use PureVPN because it give me all the protection I need and I can also have it installed on 5 devices at once which is great if you are like me and stream on a smart TV and Laptop.
Here are a few of the benefits you get when you start using PureVPN:
So to make sure you keep on the safe side while streaming, its high time you start using a VPN.
Installing The Red Wizard Build On Kodi Leia 18
As always, before you install any third party software or files on Kodi, you need to enable the feature that allows the installation of unknown sources.
Go to settings, Add-ons, and make sure the option "Unknown Sources" is enabled. Once that's done, you're ready to begin your Red Wizard installation.
Step 1: Open up your Kodi Settings menu from your home screen. Click on File Manager icon to open find an option called Add Source.
Click on either the option on the left or right and you will see a popup window.
Step 2: Click on the text <none> and type in the following URL in the field.
Repo URL: http://onealliancereborn.com/repo/
Make sure you type the URL exactly as it is written above, as you may encounter errors if you misspell the source. Click OK when done and give the source a name. For this guide, we will use the name OneAlliance. Hit enter to save everything.
Step 3: Once you have saved the source, head back to the home screen and go to the Add-ons option, then select Package Installer. You can find the item at the top left-hand side of the screen.
Choose the option Install from Zip file
The next popup should display the source that you named OneAlliance. Click on it and select the file plugin.program.onealliancerebornwizard-x.x.x.zip
Step 4: The popup will close, and seconds later a toast notification at the t
op right-hand corner will inform you that OneAlliance Reborn Wizard Add-on installed.
Please be patient as it can take a few minutes, depending on your network speed.
Once the toast notification appears, you should see a popup that shows a list of options. You can choose to toggle these settings, or leave it as it is and hit Continue.
Step 5: The next prompt will ask if you would like to start your build. Click on Build Menu, and you'll be presented with a list of options.
Under Leia Builds, look for the option that says Red Wizard Build fo Kodi 18 Leia – Adults Only (v.X.X.X) and click on it.
Scroll to the bottom and look for the INSTALL section, click on Fresh Install, then confirm your installation by selecting Continue.
You should see a progress bar that shows your download progress. If it does not show up, repeat step 5 again until the progress bar appears.
Step 6: Now you just need to wait for the download to complete. This should not take too long as the file size for this build is relatively small.
When you have reached 100%, you have the option to force close Kodi. Click on Force Close, then fire up your Kodi App again, and you will see the layout of the app should be different.
Take note – on your first startup of a new build, it will take a few seconds for it to finish launching while the add-ons are getting updated.
Just wait for it to finish and everything should be smooth sailing from here on out.
Congratulations! You have successfully installed the Red Wizard build!
Red Wizard Kodi Build Quick Features Overview
Red Wizard is one of those simple and lightweight builds that is designed to be compatible with as many devices as possible.
Whether you are a long time Kodi user or a newcomer, it will not take too much time to get familiarized with Red Wizard.
The layout is designed to match the standard Kodi layout. All your primary main menu and submenu are laid out accordingly on the home screen.
You can also choose your content from TV Shows, Music, Favorites, Movies, and Sports directly from your main menu without the need to dig through the different menus.
Choosing the videos category will bring you straight to your video content add-ons. You can choose the plugin you want to use directly through the submenu. Here, you can find add ons such as Exodus Redux, Gaia, 1A Picks, Deceit, and At the Flix.
You won't find any content for kids here, but you'll find a ton of adult related content, so do take note.
Related: The Complete List Of The Best Kodi Builds
Overall Verdict
For Kodi Leia users, the Red Wizard is a great lightweight build. Because there aren't a ton of options in terms of builds for Leia, the Red Wizard is a viable option for anyone running on a lower end device.
With the Red Wizard build, you will get a smooth and operational Kodi build that runs like butter on almost any Kodi capable device.
While the Red Wizard isn't a build for the whole family, it should suffice if you are looking for a wealth of video content that you can stream for free.