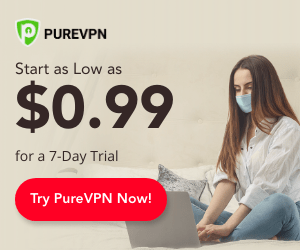 Looking to install Noobs and Nerds Repository on Kodi? Our easy to follow step-by-step guide will show you how to download and install the Noobs and Nerd Repository in under 10 minutes.
You have probably heard how amazing Noobs and Nerds repository (NaN Repo) is for downloading the latest Kodi add-ons and you will be happy to learn that the rumors are true. The NaN Repo is jam packed with the best video, music and live TV add-ons available for Kodi.
Its not hard to see why Noobs and Nerds easily earns its place in the Kodi repository hall of fame alongside other great Repos such as Bubbles, SuperRepo, Smash, and Simply Caz.
Installing a repository on Kodi is a pretty easy and straight forward process and because Kodi works pretty much the same on every platform, this guide is applicable if you are looking to install Noobs and Nerds on a Mac OS, Windows, Raspberry Pi or Android Device.
Announcement (August 2018): Unfortunately the Noobs & Nerds repository has been taken down recently and is no longer working. Here are a few working alternatives that are still up and running.
Using Kodi To Stream Content? Use a VPN To Stay Protected
As you are probably aware, your Internet Service Provider (ISP) knows everything you see online. To keep yourself anonymous and protect you from unwanted people seeing your online information, I highly recommend you use a VPN.
Not only does PureVPN protect your online privacy, you can also use it on a maximum of 5 devices at any given time.
With the recent legal changes happening surrounding online streaming its good to stay on the safe side by making sure no one know what your doing online.
How To Install Noobs and Nerds Repository On Kodi Krypton 17 | Step-By-Step Guide
As I mentioned before this guide is pretty straight forward and will take you through all the necessary installation steps such as allowing downloads from unknown sources, setting up the Noobs and Nerds file source, installing the NaN Repo and finally how to download addons using the repository.
So if you are ready, jump to the Kodi home screen and lets begin:
Step 1: At the Kodi Home-screen click on the tiny gear icon on the top left hand side.
Step 2: Once inside click on system settings. This will enable you to change Kodi's system settings to suit your preferences.
Step 3: Now scroll down to Add-ons and enable Unknown Sources. This will allow you to download and install third party addons to your Kodi system.
Step 4: Once you click on the slider a warning message will pop up. Don't worry, click yes and continue.
Step 5: Now go back to the System page and click on the File Manager icon.
Step 6: You will now see a list of File Sources on the left. Scroll down and click on Add Source.
Step 7: Here make sure you double click on the <None> icon.
Step 8: Enter the official Noobs and Nerds Repository URL which is | http://noobsandnerds.com/portal
Step 9: Once you have entered the NaN URL, press ok and you will be brought back to the Add File Source section. Make sure you name it before pressing ok.
For this example I named it Noobs & Nerds. This will make it easy for you to locate the source file in the upcoming steps.
Step 10: If done right, you will see that the Noobs and Nerds source is successfully added to your File Manager List.
Step 11: Now jump back to the home screen, scroll down and click on Addons.
Step 12: Once inside, click on the Package Icon on the top left hand side which will bring you to the addon browser.
Step 13: The next step is to choose Install from Zip File.
Step 14: A box will pop up showing you a list of sources to choose from. Make sure you choose the Noobs & Nerds source.
Step 15: Now you will see a few options. Make sure you choose the repository.noobsandnerds-2.3.2.zip option.
Step 16: Once you click on the link, the installation process will begin and you will be brought back to the Kodi Add-on Browser page.
If it was successful you will see a notification pop up on the top right of your screen saying Add-on Installed.
Nice Work! You have successfully installed the Noobs and Nerd repository on Kodi. Now lets look at how you can start enjoying all the addons that this great repo has to offer.
How To Install Addons Using The Noobs and Nerds Repository
Now you have the NaN Repo set up, installing addons is as easy as pressing a few buttons. To start installing addons using the NaN Repo jump to the Kodi Addon Browser and lets begin:
Step 1: In the Kodi Addon Browser, select the Install From Repository option.
Step 2: Scroll down until you come to the Noobs and Nerd Repository and click on it.
Step 3: Here you can choose the type of addon you wish to install. For this tutorial I will demonstrate how to install the BBC iPlayer Video Addon for Kodi. To install a Video Addon simply click on the Video Addons option.
Step 4: Now scroll down to the addon you desire and click on it to go the addon information page.
Step 5: Once you are at the addon information page, click on install button located at the bottom right of the screen.
Step 6: Now you will be asked to choose the version you would like to download. Make sure you choose the latest version of the addon.
For example you can see that the NaN Repo is showing me two options, the Newer Version 0.5.3 and the Older Version 0.5.2 of the addon.
Step 7: Once you have clicked the latest version, the addon will start installing. In a few seconds you will see a notification pop up telling you that the addon was successfully installed.
Step 8: You can now start enjoying the addon by returning to the home screen and clicking on the addons option. The addon Icon will appear under the appropriate addon type on the left.
In this case, because we installed BBC iPlayer, you can see that the Icon shows up in the Video Addons section.
As you can see, this repository offers a long list of useful and up to date add-ons, each one bringing something unique to the Kodi ecosystem.
What's makes it even better is that the developers are constantly maintaining the list, ensuring that existing links are working and that new addons are added all the time.
If you have used Kodi for a while you probably know how frustrating Kodi errors can be especially when it happens to your favorite add-ons. That's why having a repository with the latest addon links can save you the stress of manually looking for a working link online.
Just Like Noobs and Nerd, there are a few other popular repositories that are worth installing if you ever wanted to try something new. The two that we recommend are the SuperRepo and Bubbles Repository.
If you want to discover how awesome these two repositories are yourself, you can follow our guide on how to setup SuperRepo on Kodi or tutorial on how to install Bubbles on Kodi.
Disclaimer: Kodiclub.com is not affiliated with Kodi. We also do not condone or promote the use of illegal and copyrighted materials. Please reference your local laws to make sure you are using Kodi legally.