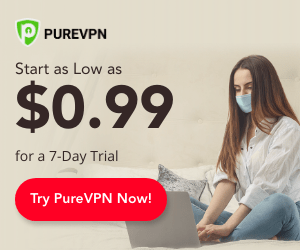 The No Limits Magic Build is an excellent Kodi build to grab all of the best Kodi add-ons with just one click.
This article will show you how to get the No Limits Magic Kodi build installed properly on your favorite Kodi device.
This build is at this time one of the most popular Kodi builds because it features a very user-friendly interface, and a slew of add-ons that lets you watch high-quality videos, TV channels, lives sports and more.
What is a Kodi Build
A Kodi build is a version of Kodi file that has already been properly configured by somebody else.
Builds are usually installed from repositories (or 'repos'). With Kodi builds, you can get a ton of add-ons loaded on to your Kodi device quickly, without the need to install them individually.
Most people opt to use Kodi build because of its ease of installation. Without having to waste time searching and downloading multiple add-ons for movies, TV shows, sports, etc., Kodi builds lets you install everything in a single click.
Kodi builds are fast and easy ways to dip your toes into Kodi if you are a first time user, letting you understand more about how repos work, and how to run Kodi properly.
Attention: If You Using Kodi To Streaming Live TV Or Movies Use A VPN To Protect Yourself
As you are probably aware, your Internet Service Provider (ISP) knows everything you do online, which includes everything you stream on Kodi.
To keep yourself anonymous and protect you from unwanted people seeing your online information, I highly recommend you use a VPN.
I personally use PureVPN to encrypt my internet traffic. Not only does PureVPN protect your privacy online, you can also use it on a maximum of 5 devices at any given time. Some of the other benefits of PureVPN are:
So to make sure you keep on the safe side while streaming online, its high time you start using a VPN.
Installing the No Limits Magic Build On Kodi Krypton 17.6 & Leia 18.1
Before you start any installation of any Kodi builds, you should always restore Kodi to its original settings.
Also, you will need to enable Kodi to run installations from unknown sources. Both these options can be enabled from the Options menu.
Lastly, take note that No Limits Magic has a build version for both Kodi 17.6 and Kodi 18 Leia users. Please check which Kodi version you are currently running, and install the appropriate version to ensure a smooth operation.
Step 1: Go to Settings and select File Manager
Step 2: You should see an option labelled Add source. Click on either option on the left or right.
If you can't see the Add Source option, try scrolling down to the bottom of the list.
Step 3: You will see a popup that is called Add file Source, click on <None> and enter the following URL
http://nolimitsbuilds.com/kodi/
Make sure that you type it exactly, and then hit OK.
Step 4: Under the field where it says "Enter a name for this media source," click on it and type a name for this source, such as No Limit.
When you are done, click ok
Step 5: Now go back to your Settings menu. Look for the Add-ons option and click on it. You will see a list of options that says Install from zip file. Click on it.
Step 6: You will see another popup. Look for the name of the source which you have given in step 4 and select it. (In this example, we used No Limit).
Step 7: You will be given a list of zip files that you can choose to install. Please choose the correct version for your Kodi.
If you're using Kodi 17.6, choose plugin.video.nolimitswizard.zip.  If you're using Kodi 18, choose plugin.video.nolimitswizard18.zip
Step 8: Now Kodi will download the No Limits Magic installation Wizard. It will take a few seconds for it to complete. You should see a toast message on the right hand corner to tell you it is installed.
Step 9: The No Limits Wizard should appear. You will be given a list of options that you can choose to enable or disable. Make your selections, then hit Continue.
Step 10: In the next popup, select Build Menu, and you will be presented with a list of builds you can choose. For this tutorial, we will use the Standard Install.
Select a server to begin. If you are having any issues, pick another server or retry until the installation begins.
Step 11: You should see another popup that asks you if you would like to confirm your installation. Hit Yes, Install, and wait for the installation to complete.
Now sit back, wait for the download to complete and finalize your installation process. Congratulations! You've finished installing your No Limits Magic Kodi build!
No Limits Magic Build Features
Now that you've completed the No Limits Magic build installation on your Kodi device let's take a brief look at all the features that come with No Limits.
The No Limits Magic Kodi build brings you many forms of entertainment, at no cost. They include:
Movies
With the No Limits Build on your favorite device, you can explore a variety of movies across different genres.
Searching for movies is also easy. You can use actors and actresses' names, keywords, or titles to find whichever movie you want to watch.
TV Shows
Similar to Movies, the TV Series section provides you a diverse catalog of TV show content.
With an easy to navigate interface, you'll get access to plenty of info about your TV show, similar to what you would get on Netflix, such as seasons and episodes information.
Sports
For any dedicated sports fans, the No Limits Magic allows you to watch your favorite sports match, highlights, and live scores straight from your Kodi device.
Live TV
For people who enjoy flicking through hundreds of live TV channels, The Kodi No Limits Magic Build some of the best channels from around the world, including the US and UK.  Most channels let you watch in full HD, which will keep you entertained for hours.
Related: 20 Best Kodi Builds For Kodi 17.6 & 18.1 Leia | Updated March 2019
No Limits Magic Build: Overall Verdict
With a name such as "No Limits," there is truly really no limit for this build. This build comes with a comprehensive list of features, with massive capabilities.
With No Limits, you have near unlimited entertainment at your fingertips. The No Limits Magic Build is a fantastic Kodi build that provides all of the best Kodi add-ons without the hassle.
Overall, this is a highly recommend Kodi build for anyone using Kodi as their main entertainment device.
Disclaimer: Kodiclub.com is in no way affiliated or linked to the official kodi app. We do not condone, promote or host copyrighted content. Our guides are meant to show you how to use Kodi to view content you have purchased and have rights to. Check your local laws to ensure that you are compliant and are not doing anything illegal.