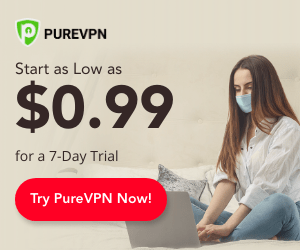 The taking down of the legendary Kodil Repository recently has dealt a real blow to the Kodi community leaving us with a handful working repositories to choose from. Among the few repositories that are still working, Mr Blamo is great for users looking for a simple repo that contain all the popular Kodi video addons such as:
Neptune Rising (Movies/TV Series)
Placenta (Movies/TV Series)
Chocholate Salty Balls (Adult Cartoons)
Sports Devil (Live Sports)
This tutorial will show you how to install mr blamo repository on kodi and will also take a quick look at the best addons this repo has to offer.
Not using a VPN to protect you when using Kodi? its time you start taking your online privacy more seriously!
A VPN encrypts all your data that goes in and out your computer or Kodi box, making your internet traffic anonymous to your internet service provider whilst using Kodi.
With everything that is happening with Kodi nowadays its best that you make sure you are able to hide what you view online from any 3rd party just to be on the safe side.
I personally use PureVPN as it allows me to protect up to 5 devices at any given time for as little as $2.48 a month. Other benefits of using PureVPN are:
Unlimited Bandwidth
Anonymous Browsing
P2P Protection
Dedicated Streaming Servers
5 Multi-Logins Per Household
750 Servers in 140+ Countries
24-hour live chat support
Internet Kill Switch
Dedicated IP
Ad Blocking
IP Address Masking
7 Days Money Back Guarantee
How to install Mr Blamo Repo on Kodi Krypton | Easy Method
Installing the MR Blamo repository is really easy and shouldn't take more than 10 minutes if you follow the steps that I am going to show you below. So when you are ready launch Kodi and lets begin.
Step 1: Launch Kodi and select the small gear icon on the top left hand side of the screen to access Kodi system dashboard.
Step 2: Once inside be sure to click on the System Setting option.
Step 3: here scroll down to addons and enable the unknown sources option. This will now allow you to download addons from third party sources.
Step 4: Now go back to the system dashboard and click on file manager.
Step 5: Scroll down and select add source.
Step 6: Inside the add file source box you will see the option to choose <None>. Double click on that.
Step 7: Copy and paste or type in the official MR Blamo Repo link which is http://repo.mrblamo.xyz/ and click ok.
Step 8: Make sure you give it a name that is easy to remember. In this tutorial I have named it MR BLAMO so that I can easily locate the file in the steps to come. Once you have done that press ok and continue.
Step 9: Now go back to the Kodi homescreen and click on addons. Then click on the small package icon on the top left hand side of the screen. This will bring you to the addon browser page.
Step 10: In the addon browser page select the Install From Zip File option to continue.
Step 11: Find the MR Blamo File you created just now and click on it.
Step 12: A few options will appear on the screen, make sure you choose the repository.blamo-0.1.6.zip.
Step 13: Clicking the link will now start the repository installation process. Once the installation is complete you will see a notification pop up on the top right hand side of the screen telling you that the installation was successful.
There you have it! You have just installed the MR Blamo Repository on Kodi and you can now start enjoying all the great addons this repo has to offer.
If you know how to install addons already then you can skip right to the section below where I review a few addons that are worth installing. If not then just continue reading.
How to install addons using the Mr Blamo Repository
Installing addons on Kodi is a pretty simple and straight forward task. To start go back to the addon browser page. You can reach here by selecting addons from the Kodi homepage and clicking on the small package icon on the top right.
Step 14: In the addon browser select the Install From Repository option to continue.
Step 15: Now scroll down until you find the MR Blamo repository and click on it.
Step 16: Here you will see addons sorted by category. For the purpose of this tutorial I will demonstrate how install the video addon Neptune Rising. Click on the Video addons option.
Step 17: Once inside scroll down and click on the Neptune Rising Addon. An addon installation page will appear.
Step 18: Click on the install button located at the bottom right of the screen.
Step 19: Once Kodi is done installing the addon you will see a pop up appear on the top right telling you that installation was successful.
Now lets look at all the other addons that can improve your kodi viewing experience.
Mr Blamo Repository Addon Review
As I mentioned at the start of this tutorial, it is almost impossible nowadays to find a reliable repository that still works and fortunate for us Mr Blamo is one of those.
Even though it might not contain a massive list of addons compared to repo hall of famers such as SuperRepo or Kodil, but in these hard times its does the job. So lets look at a few addons that are worth installing now that you have the repo set up.
1. Placenta
Want to relive the good old days of Exodus and Covenant? Well if the answer is yes then you might want to try a new covenant fork called Placenta. This amazing video addon combines ease of use, great design and long list of working video links that will provide you hours of viewing pleasure.
2. Neptune Rising
Neptune rising has always been an old time favorite for Kodi user looking for a reliable video addon to use. Neptune Rising nearly always comes up on top when Kodi users are asked to vote for their 2018 video addon favorite. This is no surprise as this addon offers a lot of content raging from newly released titles to old time favorites.
3. Sports Devil
This popular live TV addon will make sure you never miss another live Sports event ever again. Sports Devil has always been the go to addon for Kodi sports fanatics as it offers a wide variety of high quality live streams. To ensure that this addon works correctly make sure you have F4M Tester installed on Kodi.
If you use are an avid streamer and use Kodi a lot then its highly recommended that you seriously consider using a VPN to protect your privacy. Not only does a VPN keep you anonymous online, because all internet traffic coming in and out of your computer is encrypted, it also stops your annoying ISP from slowing your connection down due to streaming. I personally use PureVPN as my VPN of choice and have it installed on all of my devices.
Hope you found this how to install Mr Blamo repository on kodi tutorial useful and easy to follow. Installing MR Blamo Repo on kodi is definitely worthwhile if you are at a dead end in your search for kodi addons that actually work.
Disclaimer: Kodiclub.com are in no way affiliated to the official Kodi team/app. We do not promote or condone the illegal use of content and our guides are meant for those looking to view content they already have rights over. Please check your local laws to ensure you are keeping within the law.