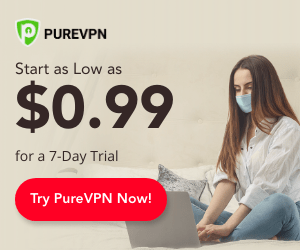 In this guide we are going to look at how to install the Looking Glass Repository on Kodi. What makes this repository so popular is because it contains the latest version of the URL Resolver Addon.
Countless addons rely on the URL resolver to decode information from file hosts. So if you are starting to see a lot of error messages appear every time you click on a movie link, downloading the Looking Glass repo could help solve this problem.
In addition to the URL Resolver, this repository also features other great addons which I review later on in the article. To begin, lets look at how to install the Looking Glass Kodi Repository using its official URL.
How To Install Looking Glass on Kodi Krypton 17 | Step-By-Step Guide
This Looking Glass Repo installation guide will be broken up into 3 main parts which are:
Activating Downloads From Unknown Sources
Setting up the Official Looking Glass File Source
Downloading and Installing the repository
If this is your first time installing a repository on Kodi don't worry, as long as you follow the step below you should be done in less than 10 minutes. So if you are ready to start, launch the Kodi app and lets begin.
Step 1: The first step is to access Kodi setting options. You can do this by clicking on the small gear Icon on the top left of the home screen.
Step 2: Once inside click on System Settings
Step 3: You will see a few options on the left. Scroll down to the add-ons option and activate Unknown Sources. Kodi will show you a warning message and click yes to continue.
Step 4: Go back to the Systems page and click on File Manager.
Step 5: Scroll down and click on the Add Source option
Step 6: You will see a file source box pop up. Double click on <None>.
Step 7: Enter the official Looking Glass Repository URL: http://repo.lookingglass.rocks/
Step 8: Later on in the installation guide you are going to have to find this file source so it is a good idea to give it a name that is easy to remember. As you can see below I have named it Looking Glass. After you finish naming it click on Ok to continue.
Step 9: We can now move on to the final phase which is downloading and installing the Looking Glass Repository. Go to the Kodi home screen and select addons. In addons click on the small package icon on the top left hand side of the screen to enter the addon browser.
Step 10: Select Install From Zip File.
Step 11: Find the Looking Glass folder.
Step 12: Now click on the repository.lookingglass.zip to start the installation process.
Step 13: Once the repository has successfully downloaded a notification will appear on the top right of your screen stating that Looking Glass was installed.
That was easy wasn't it? You have just completed installing the Looking Glass repository.
To start enjoying all the great addons that are included in this repository you must first install them. In the next section I show you how you can download addons from the looking glass repository.
How to Install and addon using the Looking Glass Repository
Installing an addon from this repository is really straight forward. If you are ready, go into addon browser to start.
Step 1: In addon browser select the Install From Repository option
Step 2: Now go to the Looking Glass Repository and select it.
Step 3: Here you will see a few addon categories to choose from. For this tutorial I will be installing the Looking Glass Wizard Program Addons.
Step 4: In the program addon section find the addon you want to install. For this example I chose to install the Looking Glass Wizard program addon.
Step 5: After choosing the addon an information page will appear, to continue press the install button at the bottom right.
Step 6: You will be brought back to the program addons page. If the addon was successfully installed Kodi will let you know by showing you a small notification on the top right.
Now that you know how to install addons using the Looking Glass repository feel free to try out the many great addons contained in this repo. To give you an idea of which addon to choose, I go over a few in the next section.
Looking Glass Addons Review.
This repository features a ton of useful addons and I have chosen a few that stand above the rest in terms of the overall value they offer to you as a Kodi user.
URL Resolver
As I mentioned at the start of this guide, one of the main reasons why so many people choose to install this repository is because it contains the latest version of the URL Resolver.
The URL Resolver is a support addon that works in background. In order for Kodi to be able to play a file from a host online it needs to decode the file using the URL resolver.
When you want to play a video on Kodi from File hosts such as Vidlocker, Putvideo, and many more. When you click on one of these the URL Resolver springs into action by helping retrieve the file and clearing security checks such as Captcha.
This addon is installed automatically alongside the Looking Glass Repository so you dont have to do it manually. To check what version of URL Resolver you currently have you can do so by managing dependencies under addons in system settings.
In order for you to be able to see this option you must activate advanced system setting and you can do this by clicking on the gear icon at the bottom of the system settings page.
Looking Glass Wizard
Kodi builds aren't easy to set up and even if you decide to do so which one should you pick? The Looking Glass Wizard addon makes this decision easy as it provides you with few ready builds to choose from.
Besides offering a selection of great builds, this addon also featured some of the best Kodi Maintenance addons currently available. You can choose addon with basic functions such as clearing cache to more advance ones that allow you to fix kodi errors.
Looking Through The Glass
Movie and live TV fans rejoice! Looking Through The Glass addon brings you high quality video stream the likes of other famous addons such as BoB and Covenant.
Besides offering great video streams, this addon makes searching for something to watch a breeze by sorting movies into popular categories for you to choose from.
The selection ranges from latest releases to childrens favorites, offering everything you need to satisfy your Kodi viewing needs.
F4M Tester
Ever wondered how sports addons are able to play you a live stream without it buffering every few seconds? Most of them are able to do that with the help of the F4M Tester For Kodi.
F4M Tester doesn't do anything on its own and works solely to support addons such as Sports Devil. So if you ever wanted to watch uninterrupted live sports streams using Kodi then F4M Tester is a good addon to have.
Fisherman's Friend
Fisherman's friend is an addon dedicated to fishing fanatics of the Kodi world. Looking at this addon you will see an endless list of live fishing shows and documentaries most of which are High Definition.
Looking Glass Repository Alternatives
The Looking Glass Repository has a lot to offer and is enough for the casual Kodi user. But if you want a repository that offers you abit more selection than I have listed a few more complete repositories that are worth trying out:
Kodil Repository
From all the repositories I have used recently, The Kodil Repository is the one that has the most extensive list of addons including a lot of Live TV addons from different countries. In addition to this, it also contains links to a lot of the other lesser know niche repositories.
I have to admit that going through all these addons can be abit exhausting but if your patient you can come across some really cool addons.
SuperRepo
The SuperRepo Repository doesn't need that much of an introduction as it is one of the longest working repos available. If you are looking for a specific addon chances are you will find it here.
Besides that, the developers of SuperRepo are good at keeping links up to date, lowering the chance of you coming across annoying url errors when downloading an addon. Want to try it out yourself? You can do so by following our SuperRepo installation guide.
Bubbles
There are only a few video addon that come close to Bubbles in terms of quality streams and ease of use. So if you want to experience first-hand how awesome Bubbles is you can do so by installing the Bubbles repository.
Closing this off I can easily say that the Looking Glass Repository is worth installing even if its only for the reason of getting the most up to date URL Resolver.
I hope you benefited from our how to install Looking Glass Repository on Kodi guide. Feel free to check out the other guides and tutorials available on our website.
Disclaimer: Kodiclub.com are not affiliated in any way with the official Kodi team. We do not condone, support or hold any copyrighted material on our site and condemn the illegal use of copyrighted material. Please check your local laws to ensure you are 100% compliant with them when using Kodi.