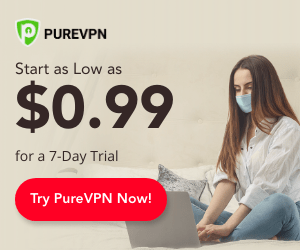 Kodi is a great piece of open source software that allows you to view movies, listen to music and stream live TV all using one single interface, add in the fact that Kodi is completely free, its easy to see why so many people choose Kodi as their default media player.
If you have been using Kodi for a while you probably noticed the huge amount of free add-ons available for download each one adding its own unique twist to the Kodi platform.
One of these amazing program addons is called Kodi Log Viewer which allows you to view a chronological list of all the actions executed by Kodi.
For this tutorial I will first show you how to install Log Viewer For Kodi and the best way to configure the addon to make sure you find what you're looking for in the least amount of time.
What Is The Log Viewer For Kodi & What Does It Do?
To put it in simple terms, the Log Viewer for Kodi addon enables you to view a chronological list of every action that is executed in Kodi. This means everything that goes on under Kodi's hood will be recorded here even when something goes wrong.
You can see how this tool is useful when you want to find out what exactly is causing an error in Kodi so that you can find a solution for it.
Two perfect examples of when the Kodi Log Viewer app will come in handy is if you wanted to fix the check the log for more information error or wanted to troubleshoot common Kodi playback errors.
The good thing about the Kodi Log Viewer App is that it comes bundled in with Kodi Krypton 17 so you don't need to add a third party repository to install it.
How To Install Log Viewer For Kodi | Step-By-Step Guide
Once you are ready to install the app just launch Kodi, go to the homepage and lets begin the installation process:
Step 1: On the Kodi homepage, scroll down to add-ons and click on the small package icon on the top left hand side of your screen to access Kodi's Addon Browser.
Step 2: Now select the Install From Repository option.
Step 3: Now find the Kodi Add-on Repository and click on it.
Step 4: Once inside, scroll down until you find the Program Add-ons Folder and click on it.
Step 5: You will now see a long list of programs, make your way down the list until you see Log Viewer For Kodi and select it.
Step 6: Once you have selected it you will see a screen with information about the addon. To continue click the Install Button at the bottom right hand of the screen.
Step 7: You will automatically be brought back to the previous screen. If the installation was successful you will see a notification pop-up on the top right hand of the screen.
Step 8: Now jump into Kodi Add-ons scroll down to Program add-ons and you will see the Kodi Log Viewer addon Icon there. Just click on the Icon to launch the app.
Step 9: It is important to configure Log Viewer For Kodi before you start using it. So when the Log Viewer For Kodi addon screen appears make sure to go into settings first.
Step 10: Once in settings, activate the Invert Log (Most Recent First) option. What this does is it inverts the log, displaying the latest most recent logs at the top of the list.
This will save you time scrolling down hundreds of log entries when trying to find a recent error, speeding up the trouble shooting process.
Step 11: Now that you have Log Viewer for Kodi configured correctly, you can start using the addon by clicking on Show Log.
Step 12: Congratulations! you can now start going through the Kodi log and find out what is really causing that annoying error and take the correct steps to fix it.
After taking some time scrolling through the log, you realize why inverting the log was a good idea. As illustrated in the image above, you can clearly see how useful this addon becomes when you are troubleshooting errors in Kodi.
Valuable information such as date, time and error details are all recorded in a timely manner allowing you to track and identify the real cause of an error.
If that didn't satisfy your inner Kodi nerd, then you can continue reading the next section where we show you how to find the Kodi Log file manually on your systems local storage.
How To Locate The Kodi Log File Manually
Your probably asking yourself why would anyone need to read the Kodi Log file manually when you can easily just use a log viewer to do the job?
This is because not all problems are as straight forward as they seem and and if you do find yourself stuck without a solution during troubleshooting and wanted to look for help on a Kodi forum for example, the person helping you would need to see the log file and in order for them to understand the error and suggest a solution.
So this is when knowing the location of the Log File on your local drive will come in handy.  Once you have located the log file, you can read it using simple text readers like Notepad on Windows.
You can also share your problem with the online by sharing it using websites like Pastebin.com.
Here are the file path where you can find the Kodi Log File:
Android Device
/sdcard/Android/data/org.xbmc.kodi/files/.kodi/temp/kodi.log
<data/sdcard/Android>/data/org.xbmc.kodi/cache/temp/kodi.log
/storage/emulated/0/Android/data/org.xbmc.kodi/files/.kodi/temp/kodi.log
Linux OS
$HOME/.kodi/temp/kodi.log
Windows 10,8,7 OS
Apple (Mac Books, Apple TV)
/private/var/mobile/Library/Preferences/kodi.log
/Users/<username>/Library/Logs/kodi.log
Now you know how to read the Log file we hope that any error you come across in the future you will be able to fix with ease.
Most of the addons that cause errors in Kodi are usually outdated because their developers stopped maintaining them.
If you find this problem happening often we suggest you look into installing a repository that is well maintained by its developers such as the SuperRepo.
This repository is one of the longest existing repositories which hosts a huge list of up to date add-ons that work. If you feel its about time you leveled-up your kodi experience or want to try something new, you can read our guide on how to install the SuperRepo Addon for Kodi.