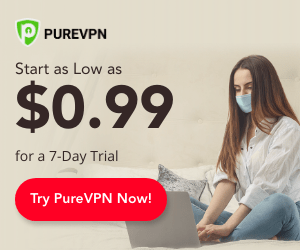 So you're looking to transform your Windows PC or Laptop into the ultimate entertainment machine. Well you have come to the right place. This step by step guide will show you how to install Kodi on Windows so that you can watch all your favorite shows straight from your PC or laptop.
9 Steps to Install Kodi On Windows
The 9 steps below are pretty straight forward and by following these simple step you will have Kodi up and running in no time. The steps are as follows.
Step 1: Open your internet browser e.g Google Chrome or Firefox
Step 2: Go to Kodi.TV
Step 3: Click on the Downloads nav button on the top of the page
Step 4: Select the windows icon
Step 5: Click on installer to download the windows file
Step 6: Once the download is finished click on it to launch the installer
Step 7: Accept the T&C, press next and install
Step 8: What until the installation is complete
Step 9: Double Click Kodi desktop launcher and enjoy!
Your probably surprised at how quick Kodi took to set up. One of the many strong points of Kodi is its not a heavy program to run. But with any program there are minimum requirements to run it smoothly.
If you want to know whether or not your Windows PC or laptop is strong enough to run Kodi we have included the minimum requirements needed to run the program below.
Kodi System Requirements For Windows
One of the good things about Kodi is that it is compatible with a lot of devices and operating systems. Another win is that Kodi doesn't need that much hardware power to run. So if you recently got your PC or Laptop chances are that it is more than capable of running Kodi.
Lets look at the minimum requirements needed to run Kodi on your Windows PC:
Windows OS: Minimum (Windows 7) | Recommended (Windows 10)
CPU:  Intel Pentium 4 or AMD X86
Graphics Card: Lets face it, better graphics card almost always equals better video quality. The good people down at Kodi recommend that Kodi users have at least an Nvidia GeForce 8 Series card or AMD ATI Radeon R700. Also if your GPU does not have hardware video decoding then a CPU that can decode full HD video is required.
RAM: This depends on whether or not you are planning on running other applications whilst streaming. 1GB is enough just to run Kodi smoothly but you will need to have at least 2GB of ram if you are planning on multitasking.
Hard Drive Space: Kodi isn't a big program and only takes up about 200MB of hard drive space. Having said that if you plan to use you hard drive to store media then you will need space equivalent to how much media you are planning to store.
Benefits of using Kodi on your PC
I can truly understand why a lot of people prefer to run Kodi on their PC just due to the fact that you don't have to splash out extra cash to get an android tv box.
If your installing Kodi on a laptop even more good news as it mean that you have just successfully created a mobile entertainment machine which allows you access your favorite media anywhere with a Wifi connection.
Well there you have it. I hope you successfully installed Kodi on your windows device.