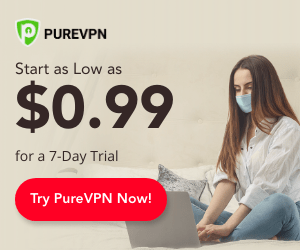 Kodi is an awesome piece of software that allows you to stream all your favorite media using a single interface, making it a great media player to have.
Its growing popularity is also the reason why a lot of amazing add-ons have been created for Kodi that enable you to stream live TV and Movies. Doesn't surprise me why many choose to install Kodi on PS4.
Can you install Kodi on PS4 or PS3?
So you own a PlayStation 4 or 3 and want to know if it is possible to install and run Kodi on it. Even though Kodi is compatible with most of the current operating systems, the developers haven't created a version that is compatible for the PlayStation platform.
So does this mean you can't stream movies, music or other media for free on your PS4 at all? Don't worry, there is a great alternative to Kodi, that has similar functionality, called Plex that will enable you to stream media on your PlayStation.
Before showing you how to install Plex on your PlayStation, for those who are new to Kodi and want to know why so may people choose to use it as their default media player than you can continue reading the next paragraph.
If you are already familiar with Kodi and want to know how you can use Plex to stream media on your PlayStation 4 then you can jump straight to our installation guide below.
What is Kodi and why do people love it so much?
Before being called Kodi, this open source media player went by the name XBMC. What makes Kodi such a versatile media player is the fact that it is compatible with multiple platforms and operating systems.
This means that you not only can enjoy Kodi on your TV via an android box, you can also install Kodi on your PC, laptop or tablet. Another good thing about Kodi is that it doesn't really require that much hardware power to run so you don't need the latest tech to start using the program.
Being a media player means that it can either play existing media you have such as movies or music straight from your existing devices hard drive or you can stream media online with the help of a range of add-ons available for you on Kodi.
Now you have a rough idea of what Kodi is capable of you can start to imagine the benefits of having such a versatile media player, expanding the capabilities of your media devices and adding to the overall entertainment experience.
Plex: Kodi alernative for the PS4
Just like Kodi, Plex Media Server lets user's stream media on any compatible device, making it easy for you to access your personal collection of movies and music. Before we jump into installing Plex on your PlayStation, like most apps nowadays you need to create an online account on the Plex website for you to be able to use the app.
You would need access to an internet browser to do this, in other words you can do this using your PC or laptop. Once you are on the Plex website just click the sign up link to get started.
Once you have created an account you now need to create and configure your server. As I mentioned before, Plex acts as a media player that allows you to stream media you have on your computer or laptop hard drive straight to your PS4 using your home's internet network. Essentially what Plex is doing is turning your PC into a server.
So before moving into installing Plex on your PlayStation make sure you set up Plex on your PC or Laptop and add media such as movies and music to the Plex media library to make it possible for you to stream it to your PlayStation. Also because you will be jumping back and forth between your internet browser and PS4, it would help if you had your PC or laptop nearby during installation.
How to install Plex on PS4
Now that you have created your Plex account and set up your PC or laptop as a server, follow the steps below to set it up on your PS4:
1) Make sure your PlayStation is switched on and is connected to the internet
2) On the starting homepage of your PlayStation select and click the Apps options
3) Once you are in the Apps section you can either scroll through Popular Apps or use the Search Function to find the Plex App.
4) Once you have found it select it and download the app. This should take a few seconds to download and install.
5) Once the installation process is complete continue to launch the app.
6) Once the application is running you will see a sign in option at the bottom of your screen.
9) Click the button and enter the Plex username and account you created earlier. if you haven't created a Plex account yet take a few minute to do so, sign up and continue to the next step.
10) Once signed in on your PS4 a linking/pairing code will appear on your TV screen.
11) Jump back to the Plex web browser and make your way to the app linking page.
12) Sign in and you will be prompted to enter the code. After doing so the app will tell you that linking was successful. If not just generate a new code on your PS4 and repeat this step.
Congratulations! You now have successfully set up Plex on your PS4. Now that you have transformed your PS4 into the ultimate entertainment device you can start streaming your favorite movies or TV series straight to your big screen TV.
As an added bonus Plex also supports a Channel function which lets you watch most of the popular TV channels such as YouTube and many more.
If you found our installation guide useful don't forget to share it with your friends that have a PS4. Also if you are looking to install Kodi on your Windows PC or laptop, we have created a step-by-step guide that will show you how to install Kodi on Windows.