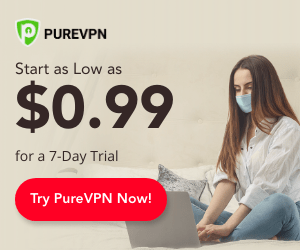 So you are probably running Kodi on Windows or have Kodi installed on an Android box and thought it would be a good idea to have Kodi on your Android phone as well. Installing Kodi on an android phone is so easy you won't believe how quick it takes to get it up and running on your smartphone.
This installation guide that you are about to read will work for most of the recent android smartphones from brands such as Samsung, Sony, LG, Google, Motorola and any smartphone that is running Android 5.0 Lollipop or higher.
If you are already familiar with Kodi you can jump straight to our installation guide below. But if you want to know how Kodi can improve the overall entertainment experience you have with your mobile phone continue reading.
Benefits of Installing Kodi on an Android Phone
Kodi is an Open Source Media Player that is compatible with most operating systems, android being one of them. Kodi acts as a one stop interface which allows you interact with the media stored locally on your device.
What this means is that rather than you having to use one app for playing movies, another for listening to music, and a third to stream online content, you are now able to do all of these thing just by using the Kodi app.
In addition to being able to play media stored locally your phone, you can also choose to install a variety of different addons that have been developed for Kodi, each of which do different thing from streaming movies online to live TV or radio.
Also as and added bonus a lot of the newer smartphones have a cool feature called casting or screen mirroring. Just imagine how cool it would be pulling your smartphone out at a friend's house and playing your favorite movie on their TV straight from your phone, in other words, it is now possible for you to "Kodi and chill" with nothing more than your smartphone.
Essentially what Kodi does is transform your phone into a mobile entertainment machine. So if you're ready to add some awesomeness to your mobile phone we have made a simple, easy to follow, step-by-step guide on  how to install Kodi on your android smartphone.
Install Kodi on Android Smartphone: Step By Step Guide
Since Kodi was made available on the Google Play Store installing it on your android smartphone is a stress free and straight forward thing to do. So lets look at the steps you need to take to install Kodi using Google Play Store:
Step 1: Click on the Google Play Store Icon on your phone and launch the Google Play Store app.
Step 2: Once inside click the search bar and search for the Kodi app.
Step 3: Click the download button and wait for it to finish downloading.
Step 4: Once downloaded tap on the install button and accept the terms and conditions.
Step 5: The app will take a few second to download and set up, after that you will be on the main screen for Kodi.
Step 6: Now Kodi is installed on your phone, tap on the Kodi app to launch it. As you are launching the app for the first time it will take a few minutes for it to start up
Easy right! Yup as I mentioned before it's as easy as installing any other app on your smartphone.
Configuring The Kodi App
Yo have now successfully installed Kodi on your phone but before you start playing your favorite movies or music its good to have your Kodi app configured correctly according to how you like your media played. You can do this in the setting menu by pressing on the Gear Icon at the top of the Navigation bar.
Here you can tweak how your Kodi app runs and responds to you. Looking at the options you can see that you can configure everything from video to music and picture settings.
In addition to changing videos and music setting, you can also choose the displayed language by going to the language settings and changing it there.
Once you have finished tinkering around and have found the settings that best suites your usage style, we can now move on to the fun stuff: adding your favorite movies and music to the Kodi Media Library.
Adding files to the Kodi Media Library from Local Storage
I bet your exited and can't want to start using Kodi on your mobile phone. Once you first start the App a message will pop up stating that "Your Library Is Empty". Don't worry, all you have to do is add media from your smartphone to the Kodi Media library and heres how to do it.
Note: To make it easy for you to locate your media later on, make sure you store it in location/folder that you can easily remember.
For this example I will show you how to add pictures to the Kodi Media Library.
Step 1: On the navigation bar located on the left side of your screen navigate and select the type of media you wish to add to Kodi.
Step 2: Choose add files (pictures) icon.
Step 3: From here click browse
Step 4: Find the drive where you have stored the files
Step 5: Select the folder and press ok
Step 6: Now that you have found the folder with the files you want select it and press add.
Step 7: Once thats completed your media will be successfully added to Kodi and you can now sit back and enjoy all the cat pictures that you want.
As you probably now realize, installing Kodi on an Android smartphone isn't complicated and probably took you under 10 minutes to set up.
Now that Kodi is up and running I hope you found our how to install Kodi on android phone guide useful and if so don't hesitate to share it with a friend that has an android phone.
If you have a windows PC or Laptop and want to run Kodi on it you can check out our guide on how to install Kodi on Windows. Congratulations on getting kodi for your smartphone and enjoy.