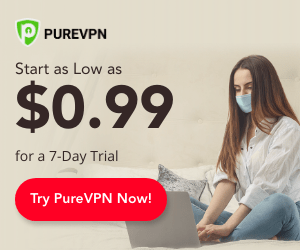 Kodi has long been known to offer a variety of amazing addons that allow a user to stream online movies and music straight to their TV.
As time went by and the average household internet speeds increased significantly many people have moved away from cable TV and chose to use Kodi as their main source of On Demand TV and Live Sports.
Unlike the standard Kodi video addons such as Exodus or Covenant that force a user download the video upfront before playing it, newer live TV or IPTV addons such as sports devil use a different technology called HTTP Dynamic Streaming that enables you to load live videos instantly in real time.
At this point you are probably asking what does all of this have to do with the F4MTester addon. To put it in simple terms, addons that use HDS technology to stream videos depend on the F4MTester to work.
I explain how the dependency works later on in the article but to stay true to the title, I will first show you how to install F4MTester on Kodi using the Androidaba repository.
If You Are Streaming Live TV On Kodi Use A VPN To Stay Anonymous
As you are probably aware, your Internet Service Provider (ISP) knows everything you see online, which includes everything you stream. To keep yourself anonymous and protect you from unwanted people seeing your online information, I highly recommend you use a VPN.
I personally use PureVPN to encrypt my internet traffic. Not only does PureVPN protect your privacy online, you can also use it on a maximum of 5 devices at any given time. Some of the other benefits of PureVPN are:
Anonymous Browsing
Defeat ISP Throttling
256 Bit Encryption
P2P Protection
Dedicated Streaming Servers
5 Multi-Logins Per Household
750 Servers in 140+ Countries
Internet Kill Switch
Dedicated IP
IP Address Masking
7 Days Money Back Guarantee
So to make sure you keep on the safe side while streaming online, its high time you start using a VPN.
How to install F4MTester On Kodi 2019
This step-by-step tutorial will show you how to install F4MTester addon using the Android Aba repo. When you are ready just launch Kodi and lets begin:
Step 1: Click on the small gear Icon on the top left hand side of the screen
Step 2: Now click on the System Settings button.
Step 3: Once inside, scroll down to add-ons and activate Unknown Sources. This will allow you download third party add-ons on Kodi without any restriction.
Step 4: A warning message will pop up and to continue just press yes.
Step 5: Now you have activated that, lets install the Android Aba Repository. To continue go back to System and click on File Manager.
Step 6: Scroll down to the bottom of the list and select the Add Source option.
Step 7: Once you see the Add File Source pop up, double click on <None>.
Step 8: Now enter the official URL (http://androidaba.com/addons/) and press ok.
Step 9: To make it easy for you to find it in the future make sure you give it a memorable name like Androidaba.
Step 10: Once that is completed go back to the Kodi home screen and select add-ons.
Step 11: Here click on the small package icon on the top left hand side of the screen.
Step 12: Now select the Install From Zip File option.
Step 13: Go into the Androidaba you created before.
Step 14: Scroll down and click on plugin.videof4mTester.zip
Step 15: Once the addon is installed you will see a small pop up appear on the top informing you that installation was successful.
Note: If for some reason you receive the Failed To Install A Dependency Error, I have included a section below showing you all the steps you need to take to fix it.
Step 17: Once that is done the addon will be installed on Kodi. You can find it in the video add-ons section.
Congratulations! You have successfully installed F4MTester on Kodi, you can now sit back and enjoy seamless Live TV streams from the comfort of your living room. As you can see above the F4Mtester can now be seen in your program addons section.
For those who are wondering what happens if you try and launch F4MTester you will be surprised to know that the addon itself doesn't do anything by itself. Its one of those support addons that works in the background.
Now as I promised earlier, lets look at what Http Dynamic Streaming is all about and why so many live tv addons that use this technology rely on F4MTester to function properly.
What Is HDS Technology
HDS or Adobe HTTP Dynamic Streaming technology allows you to deliver video and audio over standard HTTP connections.
It starts with a live stream being captured in Flash Media Live Encoder which is then sent to the live packager service on Flash Media Server. Here the live stream file is packaged automatically into small bits called fragment files (F4F) and a Flash Media Manifest File (F4M) is also created.
Now when you request to watch a stream on Kodi, your video player requests the F4M manifest file and based on the information contained in the manifest file your device will start asking for the relevant F4F fragments and starts playing them.
Kodi uses the F4M file to understand the information that is being sent over and It does this with the help of the F4MTester Addon. So you can see that without the F4MTester there is no way for Kodi to decipher the F4F files it receives.
In addition to this, HDS allows for the video quality being sent over to adapt to your internet connection speed, making sure you have smooth stream regardless of how fast your internet speed is.
Benefits of Using HDS For Streaming Live Video
Apart from making the live streaming experience more smooth and enjoyable, there are other good reasons why many Kodi addons that stream live TV choose to use this technology which are:
HDS Uses less bandwidth – Even though you are unable to see this happening in front of you but with HDS you only stream the bits being watched. Unlike the conventional way, with HDS you don't have to buffer the video to achieve smooth playback.
Format Agnostic – This means that the sender doesn't need to convert the file to different formats every time someone with a different device or operating system wants to view the stream.
Improved Video Navigation – Can you remember how annoying it is every time you want to skip to a different scene and the video has to load all over again. Well with HDS that is a thing of the past, as it allows you to seek freely with little down time. This means that you can jump to any part of the stream you want without the annoying loading circle popping up.
Support For IOS Devices – So if you are running Kodi on a Mac, Mac Book or even Mac mini rest assured that you will be able to enjoy a buttery smooth video stream.
I hope that was easy enough to understand. Taking everything in at once can be a bit overwhelming but in the end the most important thing to take away from this is that HDS allows for faster and smoother live video to be played on Kodi.
Will Kodi Work Without F4MTester Addon?
You probably want to know if you need Kodi F4Mtester for Kodi to work properly and the answer is it depends on the add-ons you are planning to use.
If you are just looking to use a video addon such as covenant then you will be just fine because it doesn't need F4MTester to run.
On the other hand, if you want to use a live sports addon like Sports Devil then you will need a working and up to date version of F4MTester installed on your Kodi device.
Considering that the list of Kodi add-ons is huge, I doubt you will have trouble finding alternative add-ons to replace those that are dependent on F4MTester in case you dont get the addons to work.
How To Fix F4MTester Failed To Install A Dependency Error
To be honest with you, during my first attempt at installing this addon I came across the dreaded Failed To Install a Dependency Error. Even after restarting Kodi and trying each F4M download source, Kodi kept on showing me the error.
So after looking at my Kodi log file and doing some research online, I managed to find a way to fix the issue and would like to share with you the steps I took to troubleshoot the error.
For those who don't know what a Log File is, to put it in simple terms, the Kodi log file is a chronological record of every action executed by Kodi. So by reading the Log File you can identify the real cause of an error in Kodi.
You can view you Kodi log file by using the Log Viewer For Kodi Addon. If you dont have it installed already you can do so by following our Log Viewer For Kodi installation guide.
Once you have it installed, we can now start looking at the steps on how to fix the error:
Step 1: Jump into program addons and launch Log Viewer For Kodi by clicking on it.
Step 2: Select the Show Log option
Step 3: Once inside scroll down until you find what the cause of the error is.
In this case we can see the error was caused because Kodi failed to install the script.video.f4mProxy dependency. We can solve this by installing it manually.
Step 4: Now you need to find the Zip file online. I entered the exact name of the Zip file on google and it showed me a few results to choose from.
Make sure you download the Zip file from a secure and reliable source. For this example I choose Git Hub as my source.
Step 5: You will now see a list of Zip files to download. Be sure to download the latest version of the file which can be normally found at the bottom of the page.
Step 6: Now download the file and store it in a folder that is easy to remember because you are going to have to find it in Kodi later on.
Step 7: The next step is to jump back into Kodi and click on add-ons. Now click on the small icon package at the top left of the screen.
Step 8: Select the install from Zip File option.
Step 9: We now have to find the folder where you put the download earlier. For me I know that it is stored on my computer so I clicked on my local C drive.
Step 10: Here I made my way to my desktop folder and continued to select the folder that contains the Zip file.
Step 11: Once you have found it, click on the script.video.F4m Proxy-2.8.8.zip and Kodi will start installing it.
Step 12: Rejoice! If everything went according to plan you will see a notification pop up on the top right hand side of your screen notifying you that the proxy was successfully installed. You can now go back to the installation guide above and resume where you left of before.
As the saying goes, every problem has a solution and it is the same when it comes to Kodi. Even If you encountered a different error to mine, its highly likely that you will solve the problem just by following the same thought process as above.
Believe me when I say you are not the first person to come across that error and with a little research you will be surprised at how easy it is to find the solution online.
If you are planning to use Kodi to stream live TV then its good to stay on the safe side by using a VPN. A VPN encrypts all the internet traffic that goes in and out of your Kodi device making it impossible for your ISP to find out what you are watching online.
This is good if you want to avoid your ISP from throttling your bandwidth if they find out. I personally use PureVPN as it allows me to use it on up to 5 devices at once, making sure im protected no matter which device i use to stream Kodi with.
You can learn more about all the benefits of using a VPN by visiting the PureVPN website.
I hope by my guide on how to install F4MTester Addon for Kodi was easy to understand and follow. If you want to enjoy more articles like this one don't forget to check the other great Kodi guides we have on our site.
Related: 17 Best Maintenance Tools For Kodi