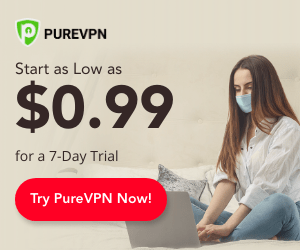 With so many new addons being created everyday, choosing the right one can be a bit challenging. Scrolling through an endless list of addons can be time consuming and once you find the perfect one there is no guarantee that it will work.
Here is where the Community Portal addon developed by the Noobs and Nerds team can help. What makes Community Portal so unique is it lists all the most used addons and puts them in a list which is sorted according to popularity.
So rather than going through a huge list of addons, Community Portal will recommend good addons to you based on what is trending in the Kodi community, hence the name Community Portal.
As I mentioned before, this addon was created by the same developers that made the Noobs and Nerds repository (NaN Repo). In order for you to start using this addon you must first install the NaN repository.
We will show you briefly how to do that in this tutorial but if you want to see what else this great repository can do you can read our full guide on how to install the NaN repo.
Before We Start
As you are probably aware, your Internet Service Provider (ISP) knows everything you see online. To keep yourself anonymous and protect you from unwanted people seeing your online information, I highly recommend you use a VPN.
You can get PureVPN today for as little as $2.87 a month. Not only does PureVPN protect your privacy online, you can also use it on maximum of 5 devices at any given time. Some of the other benefits of PureVPN are:
Unlimited Bandwidth
Anonymous Browsing
Defeat ISP Throttling
256 Bit Encryption
P2P Protection
Dedicated Streaming Servers
5 Multi-Logins Per Household
750 Servers in 140+ Countries
24-hour live chat support
Split Tunneling
DDoS Protection
Internet Kill Switch
Dedicated IP
Ad Blocking
IP Address Masking
7 Days Money Back Guarantee
How to install Community Portal On Kodi Krypton 17 | Step-By-Step Guide
Installing Community portal on Kodi is really easy and will take you about 10 minutes to do. There are four main parts to the installation process which are:
Allowing downloads from unknown sources
Setting up the NaN Repo source file
Installing the NaN repository
Installing the Community Portal Addon.
So if you are ready, Launch Kodi and lets start:
Step 1: At the Kodi home screen press the small gear icon on the top left hand side of the screen to enter Kodi System page.
Step 2: Now select System Settings.
Step 3: Inside system Settings, scroll down to add-ons and enable downloads from unknown sources. This option needs to be enable for you to complete the installation process.
Step 4: Once this is done go back to the system page and click on file manager. You can find this at the bottom right hand side. We are now going to set up the file source for the NaN Repo.
Step 5: Scroll down and double click on Add Source.
Step 6: You will see a add source box appear. Double click on <None> located inside the box.
Step 7: Enter the official NaN Repo URL and press ok – http://noobsandnerds.com/portal
Step 8: You will go back to the add source file box, make sure you give it a name that is easy to remember because you will need to find it later on in the tutorial. You can do so by filling in the box at the bottom of the screen. For this example I named it NaN Repo.
Step 9: Now that is done, go back to the home screen and click on addons. Click on the small package icon on the top left hand of the screen. This will bring you to the Kodi add-ons browser.
Step 10: In addon browser, choose the Install From Zip File option
Step 11: Choose the NaN Repo folder you created earlier.
Step 12: You will see three options. Click on repository.noobsandnerds-2.3.2.zip.
Step 13: As soon as the repository is completely installed you will see a notification pop up on the top right of your screen saying that the installation was succesful. Now that you have successfully set up the Nan Repo lets install Community Portal Addon.
Step 14: Go back to the addon browser page and select the Install From Repository option.
Step 15: Scroll down until you find the Noobs and Nerds repository and click on it.
Step 16: Go into the Program Addons category.
Step 17: Here find the Community Portal addon and click on it
Step 18: You will now be on the information page for the addon. Click on the install button at the bottom right corner of the page.
Step 19: Once the addon is installed, a notification will appear on the top right hand telling you that installation was successful.
Congratulations! You have now completed installing Community portal on Kodi. To use this addon go to program addons and click on the addon icon.
What can you find inside community portal?
As I mentioned before, Community portal collects usage data from a large pool of Kodi users and compiles it into 2 really useful lists which are:
Popular (A list of 100 most downloaded Kodi Addons)
Brand New (Here you can find newly created Kodi addons)
You can see how this makes it really easy for you to quickly find the best addons Kodi has to offer. If you do feel like discovering addons yourself, you can use the manual search function.
In addition to the variety of great video and music add-ons that can be found on Community Portal, you can also find some great maintenance tools that allow you to backup/restore kodi, Clear Cache and view your log file.
Now you see how one amazing addon can greatly improve your overall Kodi experience. If you have used Kodi for a while you probably know that repositories developed and supported by a great team of developers usually means that the addons it features are also great and up to date. If you do want to try out a few great repository we recommend using the following:
Hope you found our guide on how to install Community Portal on Kodi useful. Please feel free to check out other great guide and reviews we have on our site.
Disclaimer: Kodiclub.com does not support the illegal use of copyrighted material nor do promote or store such material on our website. We are not affiliated with Kodi in any way. We recommend you use Kodi legally and comply with local laws.