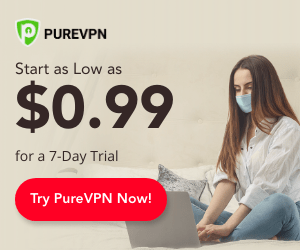 If you are looking for an add-on that has it all then nothing gets people more excited than Bubbles Kodi repository. Even though there are many good all in one Add-on repositories available for Kodi out there, not many are kept up to date as the Bubbles Repository.
This means that a lot of the add-on links you find on this repository tend to work most of the time, which for those who have used kodi for a while know is nothing short of a miracle.
The steps demonstrated in our how to install Bubbles on Kodi guide can be used on multiple platforms such as the Amazon Fire stick, Windows OS devices, Apple Mac's and Android Tv's. So if you are running Kodi on any one of these devices this guide is meant for you.
Below we have included two of the most commonly used methods of installing the Bubbles repository. Method 1 will show you the conventional way of installing the repository by using the Bubbles Repo Zip file (recommended for beginners). Whilst method 2 will show you how to install the repository by using SuperRepo.
Method 1 | How to install Bubbles on Kodi 17 Krypton
For method 1 we will be looking at how to install Bubbles on Kodi using the Bubbles Zip file method.
If you have installed a repository before then you will breeze through this setup guide. If this is your first time don't worry, as long as you follow each step you will have no problems getting Bubbles up and running. For the purpose of this guide I will be running Kodi on Windows.
If you are ready to start make sure you have Kodi launched and are at the Kodi homepage. Let's get started:
Steps 1: On the Kodi homepage, access Kodi settings by clicking on the Gear Icon located at the top left of your screen
Steps 2: Now click on System Settings.
Step 3: Inside system settings click on scroll down to the add-ons section and located activate install from unknown sources by clicking on the slider.
Step 5: Once that is completed you want to jump back to the homepage and go into settings again. This time click on the File Manager option.
Step 7: Choose the Add Source option.
Step 8: A box will pop up and make sure you click on the <none> option.
Step 9: A keypad will pop up on the screen, now enter the URL https://archive.org/download/repository.bubbles.1-2.0.0/
Step 10: After doing this you will be brought back to the Add Source Box, before clicking ok make sure you name it Bubbles. This will make it easier for you to identify the repository in the coming steps.
Step 11: Now jump back to the Kodi homepage and click on the add-ons option on the left navigation bar.
Step 12: When you are inside the add-ons page click on the tiny package Icon that you can find on the top left corner of the screen.
Step 13: Now choose the Install From Zip File option.
Step 14: Click on Bubbles.
Step 15:  Now choose the repository.bubbles.1-2.0.0.zip and the Bubbles Repo will start installing.
Step 16: If the installation was successful you will see a notification on the top right hand of the screen stating that the add-on was installed.
Good Job! you have successfully added the Bubbles repository to your Kodi app. You are now on your way to enjoying the best add-ons that Bubbles has to offer.
The next set of steps will guide you through the process of installing the Bubbles Video add-on from the repository.
Installing Video Add-ons using Bubbles repository.
If you are ready, launch your Kodi app and once you are on the homepage we can start method 2 of the how to install Bubbles on Kodi.
Step 17: Now In the add-on browser click on the Install from Repository folder.
Step 18: Click on Bubbles repository 1.
Step 19: Click on Video Add-ons
Step 20: Now click Bubbles.
Step 21: Now Click the install button located at the bottom of the page.
Step 23: You will now be prompted to choose from three different versions. You can choose any one of these.
Step 24: The addon will start downloading and once completed you will see a notification pop up on your screen informing you that installation was successful.
Step 25: Now jump back to the hompage click on addons and the Bubbles addon will appear in the Video add-ons section.
Good Job! If everything went as planned you will now see the Bubbles add-on on your screen. You can now start enjoying everything this amazing repository has to offer.
The moment you lauch the app you will be taken through the configuration process. You will also be asked to agree to a few terms & conditions and disclaimers.
Here you will be given the option to sign up for a few streaming options like Easy News and RealDebris. These are paid options, and it is not compulsory for you to sign up.
If you do value good quality video and faster stream speeds then signing up to one of these services is something worth considering.
Method 2 | Install Bubbles Using The SuperRepo Repository
Assuming that you are a seasoned Kodi user, you probably already have SuperRepo repository installed already.
The reason why many people choose SuperRepo as their go to repository is because it is well maintained by its developers and contains a variety of add-ons that are working and up to date.
If you already have SuperRepo set up on your Kodi app then you can jump straight into the installation guide below. If not you can easy set it up by following our SuperRepo installation guide.
Step 1: Go to the add-on browser and click on install from zip file.
Step 2: Now click on the SuperRepo All [Krypton][v7]
Step 3: Now choose the Add-on repository.
Step 4: Once inside click on the Bubbles Repository.
Step 5: Now press install.
Step 6: If it was successful You will now see a Add-on installed notification on the top right hand of your screen.
Step 7: Now to add the video add-on onto kodi, go back to the homepage and hop into the add-ons option. When you are inside choose the small package icon on the top left hand side screen.
Step 8: Now click on the Install From Repository option.
Step 9: Click on the Bubbles Repository.
Step 10: Click on video add-ons.
Step 11: Once inside select Bubbles.
Step 12: Click the install button at the bottom of the page.
Step 13: Now go back to Video add-ons and you will see the Bubbles app.
Great! You have now successfully installed Bubbles Repository using SuperRepo.
With Bubbles up and running, you can start enjoying everything from live TV, movies and music just by choosing from any of the amazing add-ons available from the list.
Want to learn more about Kodi? you can check out other great tutorials we have on our site.
Disclaimer: We at KodiClub.com write guides for educational purposes only. We are not responsible for the actions you take when using the Kodi app. We are against and do not condone any criminal or illegal activity.
It is a good idea to check the legality surrounding streaming copyrighted content or torrents in your local country to make sure you are keeping within the law. Our site does not promote or contain (host) any pirated content.