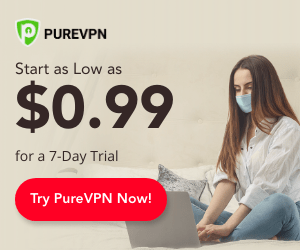 Looking for a great addon that will give you endless hours of high quality video? Then you need to install Redemption on Kodi.
What makes this addon stand out from the rest is that it features a category dedicated to Fight Replays which lets you catch up on all the latest boxing and MMA fights making it a must have Kodi addon for MMA fans.
Before We Begin
As you are probably aware, your Internet Service Provider (ISP) knows everything you see online. To ensure you protect your privacy and remain anonymous online, I highly recommend you use a VPN.
You can get PureVPN today for as little as $2.87 a month. Not only does PureVPN protect your privacy online, you can also use it on a maximum of 5 devices at any given time. Some of the other benefits of PureVPN are:
Unlimited Bandwidth
Anonymous Browsing
Defeat ISP Throttling
P2P Protection
Dedicated Streaming Servers
750 Servers in 140+ Countries
24-hour live chat support
Internet Kill Switch
Ad Blocking
IP Address Masking
7 Days Money Back Guarantee
How to Install Redemption on Kodi | Step-by-step Guide
Installing Redemption on Kodi is really easy and quick to do. If you are ready, launch Kodi and lets start.
Step 1: On the Kodi Homescreen click on the gear icon on the top left of the screen to go to the System page.
Step 2: Now click on system settings.
Step 3: Once here, scroll down to addons and click on unknown sources. This will allow you to download and install addons from third party sources.
Step 4: After doing this, go back to the System Page and click on File Manager.
Step 5: Here scroll to the bottom and click on Add Source.
Step 6: Now you will see a box appear on the screen, click on the <None> option.
Step 7: Type or copy and paste this URL into the URL box: http://buckymedia.ru/redaddon
Step 8: Now give it a name that is easy to remember because you will need to find it later on. In this case I named it Bucky Media Repo.
Step 9: Once you have set up the file source its time to start installing the addon. Go back to the homepage and select addons. Now click on the small gear icon on the top left.
Step 10: To continue click on Install From Zip File.
Step 12: Find the Bucky Media Repo file you created in step 8 and click on it.
Step 13: Now click on the file named plug.video.redemption.zip. After clickin on this zip file the installation process will begin.
Step 14: If the installation was successful you will now see a notification pop up on the top right hand side of the screen telling you the addon was installed.
Nice work! You have just successfully installed the redemption addon. To start using redemption you can find it in the video addons section.
Now lets look at what this amazing video addon has to offer.
Redemption Addon Review
This addon is pretty simple to use and if you look at the interface you can see that the developer has included a few amazing features that will satisfy your inner movie buff. Here are the list of categories that you can choose from:
Movies A-Z
New Releases
4K Movies
3D Movies
Fight Replays
Testing
The first feature that I really enjoyed when using the Redemption addon was the 4K movies category. Here you will find a selection of great high quality 4K movies to choose from ranging from recent releases to all time classics. This is great if you want to test out your HDR TV.
For those who want to catch up on the latest MMA or Boxing fights then the Fight Replays category is the option for you. In here you can see a list all the latest fights, so if you missed a big fight chances are you can re-watch it here.
Hope you enjoyed our how to install redemption on Kodi guide. If it ever crossed your mind that you needed to protect your online identity when using Kodi, then I highly suggest you use a VPN. Not only does a VPN make sure your Internet Service Provider doesn't know what you're seeing online, it also allows you to change your IP address location which lets you access geo restricted content.
I personally use PureVPN when im using Kodi and what makes it so great is you can install it on up to 5 different devices at once for as little as $2.87 a month. You can check out the other benefits of using this VPN by visiting the PureVPN website.