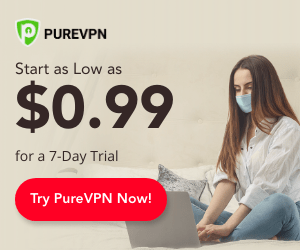 Since the big takedown last year finding a reliable video addons that has working links is getting harder. Fortunately there are still a few Kodi video addons that offer great quality video streams and one that is quickly becoming a favorite in the Kodi community is Neptune Rising.
Like many other great video addons, Neptune Rising combines great quality video links with an easy to use user interface which makes using this addon an enjoyable experience. In this how to install Neptune Rising on Kodi guide, I will show you an easy step-by-step way on how you can download, install and setup this addon.
Streaming Online Content On Kodi? It's Time To Start Using a VPN To Protect Yourself
As you are probably aware most Internet Service Providers (ISP's) don't like people streaming content and will try everything to stop you from being able to do so. Many ISP's are known to go as far as throttling the internet speed of those involved. Furthermore, a lot of great content is Geo restricted, which means that you will be unable to access it with your current IP address.
Fortunately there is a solution to this problem. By using a VPN, all internet traffic coming in and going out from your IP address will remain anonymous which means that your ISP cannot see what you are doing online.
You can stay protected and access Geo restricted content with PureVPN. Learn more about the benefits of having a VPN on the PureVPN website.
How to Install Neptune Rising on Kodi | Step By Step Guide
Installing the Neptune rising addon is pretty straight forward and simple. The process consist of 4 main stages which are:
Allowing Third Party Downloads
Setting Up The Mr Blamo File Source
Downloading and Installing The Mr Blamo Repository
Installing the Neptune Rising Video Addon
Now you have a rough idea of what we will be doing next, launch your Kodi app and lets start with the first step:
Step 1: To start go to Kodi Settings page by clicking on the small gear icon located on the top left hand of the screen.
Step 2: Now click on system settings.
Step 3: Once in system settings, scroll down until you get to the addons option and activate Unknown Sources. Kodi will prompt you with a warning message, click ok to continue.
Step 4: Now go back to the System page and click on File Manager.
Step 5: You are now going to set up the MR Blamo Repository File Source. To do that, scroll down and select the add source option.
Step 6: An add file source box will appear. Double click <None> which can be found in the middle of the box.
Step 7: Now you need to enter the official MR Blamo repository URL which is: http://repo.mrblamo.xyz/.
Step 8: After entering the URL, make sure you give the Source File a name. You can enter a name at the bottom section in this box. For this tutorial I chose to name the file MR BLAMO as it will be easy for me to find it later on.
Step 9: Go back to the Kodi homepage and go to addons. Once In addons click on the small box icon on the top left. This will bring you to the Kodi addon browser.
Step 10: Click on the Install from Zip File option.
Step 11: Here you will need to select the file source you created in step 8.
Step 12: Select the repository.blamo-0.1.3.zip file. This will start the installation process.
Step 13: Once successfully installed, you will see a notification appear on the top right hand of your screen. Congratulations you have just installed the MR Blamo repository on your Kodi. The next stage will be installing the Neptune Rising addon.
Step 14: To continue go back to the addon browser page and select the Install From Repository option.
Step 15: Scroll down until you find the MR Blamo Repository and click on it.
Step 16: Here you will see that addons are sorted according to category. Select the Video Addons Category.
Step 17: Go down the list of addons and you will find the Neptune Rising video addon. Click it and you will be brought to the addon information page.
Step 18: Here you can see information such as what the addon does and who created it. To begin the installation process click on the install button located at the bottom right.
Step 19: You will see a notification come up telling you that Neptune Rising addon was successfully installed.
Nice work! You have now successfully installed the Neptune Rising Kodi Addon. To start using the addon you can find it in the video addons section.
Neptune Rising Kodi Addon Review
Once you launch Neptune Rising you will see that it give you a lot of great options to choose from such as you can see in the picture below.
After playing around with the addon I have to say that these are the two categories I like most.
Critter's Corner
At first I was abit reluctant to click on this option as the picture gave me the impression that I would find horrific looking critters inside, but I was surprised at how amazing Critters Corner is.
If you are the type of person that doesn't like to waste time scrolling endlessly through a long list of movies just to find the one you want to watch then you will love this.
Critters Corner takes the top 100 most popular movies of each genre and sorts them into alphabetical order. Just imagine your in the mood for a bit of action, all you do is click on the 100 Best action movie category and you will be able to pick from the best action movies of all time, which is great if your looking to save a bit of time or need help making a decision.
IMDB User List
If you are familiar with the IMDB website you probably know that you are able to see all the information about the movie such as actors, trailers and ratings listed on the site. Not only does IMDB allow users to give movies a rating, users can also give reviews and compile lists of what they think are the best movies to watch.
What the IMDB user list options does is take some of the most popular user lists on IMDB recreates it in the addon. As you can see from the picture, lists range from the most popular spy movies of all time to cult horror classics. I can see this providing you hours of entertainment without you having to do any research on which movies are worth watching.
As you can see, apart from giving you the best quality video streams available, the Neptune Rising addon really shines when it comes to the convenience that it offers.
Alternative Video Addons Worth Using
If you are looking to try some great Kodi video addons here are some that are definitely worth trying:
Placenta
New to the video addon scene, Placenta is quickly becoming a favorite in the Kodi community. If you enjoyed using the legendary Exodus video app then you will love Placenta as it is a working Exodus fork with alot of great added features. you can install Placenta by following our how to install Placenta on Kodi tutorial.
Bubbles
How this video addon keeps on surviving take downs is nothing short of a miracle. The bubbles addon is one of few reliable video addons that is still working today. You can install this addon by reading our Bubbles Repository Installation Guide.
I hope you enjoyed this guide and I bet you can't wait to start exploring everything Neptune Rising has to offer.
As you probably know using third party addons on Kodi is still abit of a grey area and in order for you to protect your privacy and make yourself anonymous online I suggest you use a VPN. If you do not have a VPN yet then you can get one for as little as $2.84 per month from PureVPN.
With PureVPN you can rest assured that all data going to and from your computer is encrypted which means that your Internet Service Provider doesn't know what you are looking at. You can find out more about all the benefits of using PureVPN at their website.
Disclaimer: Kodiclub.com is in no way affiliated or associated with the official Kodi Addon. We do not host, or condone the illegal use of copyrighted material. All guides on our site are intended for material that users already have rights for. Please check your local laws to ensure you stay compliant.