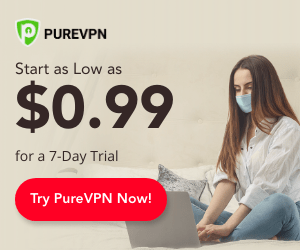 To enjoy the best that Kodi has to offer, you need to be dabbling into the wealth of add-ons  that are freely available on the web.
However, the problem is there are just too many around, and it becomes confusing, especially for newcomers.
So instead of just handpicking add-ons to install individually, there is a much better way to experience the best add-ons available – using Kodi builds.
HardNox is one such build, which is designed to make Kodi users' life easier. It packs a ton of top-quality add-ons that is suitable for a variety of streaming devices.
Whether you're looking to TV shows, watch movies, sports, news content, or even live TV, you'll be glad to know that HardNox Kodi lets you do all these, and more for free.
This article will show you the step-by-step process to install HardNox build on Kodi.
Attention: If You Using Kodi To Streaming Live TV Or Movies Use A VPN To Protect Yourself
As you are probably aware, your Internet Service Provider (ISP) knows everything you do online, which includes everything you stream on Kodi.
To keep yourself anonymous and protect you from unwanted people seeing your online information, I highly recommend you use a VPN.
I personally use PureVPN to encrypt my internet traffic. Not only does PureVPN protect your privacy online, you can also use it on a maximum of 5 devices at any given time. Some of the other benefits of PureVPN are:
So to make sure you keep on the safe side while streaming online, its high time you start using a VPN.
How To Install HardNox Kodi Build | Step-By-Step Guide
Before you begin, you need to go into settings to enable installations from unknown sources (under Settings> Add-ons).
Once that's done we can begin by first adding the Misfit Mods repository (or repo).
Step 1: Go to Settings and click on File Manager
Step 2: Now click on Add source, and you will be greeted with a popup window.
Click on the <None> and enter the following:
http://misfitmods.com/mmwiz/repo/
Make sure you type this in exactly or else you will get an error.
Step 3: Next, you will need to give this source a name. Enter any name you desire. For this guide, we will be using the name "misfit." Hit OK when you're done
Step 4: Now that we have added the source repo, it's time to install the Misfit Mods Install Wizard file. Head back to the Kodi home-screen and select the Add-ons icon from the top left corner.
Step 5: Select the 'Install from zip file' option, and another popup window will show up. Look for the name that you have given for the source (in this case it's misfit) and double click it.
You should see a list of folders and also some zip files. You'll want to find the zip file called "repository.misfitmods.zip." Please select it and hit OK.
Step 6: Kodi will begin to download the zip file. This process will take a few seconds. You'll know it's done when you see a toast message appear on the top right corner of your screen that says 'Misfit Mods: Repository Add on Installed'.
Now we are halfway there.  Time to begin the Misfit Mods Wizard file installation.
Step 7:  After the toast message has indicated success, you'll to head back to the Add-ons screen. Or If you are on the Kodi home-screen, just click Add-ons.
This time, you have to select 'Install from repository'
Step 8: You should see an option labeled 'misfit mods: Repository'. Click on that, then click on 'Program Add-ons', then 'Misfit Mods Wizard'
Step 9: You'll see the wizard installation window show up. Now click on 'Install' on the bottom left.
The window should go away, and after a few seconds you will see another toast message appear on the top right-hand corner that says 'Misfit Mods Wizard Add-on installed.'
Step 10: Immediately after the toast message shows up, you should see the Misfits Mods Wizard welcome window pop up on your main display.
Just click on "Dismiss" to get rid of it. If you click on "Remind me Later," it will show up again the next time you open Kodi.
Step 11: The next popup will show you a list of settings that you can enable or disable. Feel free to enable or disable any options, or just leave it as it is on default and click Continue.
Step12: Another prompt will show up, asking If you would like to install a Community build. Just click 'Ignore' for now.
If you see any of the above three popups again, just hit  Dismiss, Continue and Ignore again.
Step 13: Now we are at the final (and longest) phase of the installation.
Go back to your Kodi home-screen, go to Add-ons, then Program Add-ons. Here, you should see the Misfit Mods Wizard icon. Open it.
Step 14: Next, you will see a multi-tabbed popup window. Click on the Builds tab on the top-left corner
You should see a list of builds on the left-hand side. Click on HardNox 4.2 if you are running on Kodi 18 or Hardnox if you are on Kodi 17.6
There are multiple links for each build. If one doesn't work, please try the other.
Step 15: On the right-hand side of the window, you will be given a list of options, including options: Install and Standard Install.
It's highly recommended that you choose Fresh Install or you might encounter errors when using your HardNox build.
But take note it will delete all saved data and options that are currently in your Kodi app and reset it to factory settings.
Step 16: Hit 'Yes' to confirm, and you should see a progress bar that will show your installation progress. If it doesn't show up, it's probably due to a server error. Go through steps 14 and 15 to try again.
Step 17: When the installation progress is 100%, a prompt will appear. Hit OK to force close Kodi.
Now, simply start up Kodi again, and you will see that the loading/booting screen is now different. Congratulations! You have successfully completed the HardNox installation!
Related:
20 Best Kodi Builds For Kodi 17.6 & 18.1 Leia 2019
HardNox Kodi Build Verdict
The magic of Kodi lies in the multitude of addons and custom builds such as HardNox, that allow you to access a near endless entertainment content for free.
As you dig deeper into HardNox's features, you'll find that it is easily among some of the best Kodi addons. It's very lightweight, making it perfect even if you are running on older hardware.
Most users should not have any issues enjoying content on HardNox, thanks to its minimal spec requirements. Overall, this is definitely a build worth trying.
Disclaimer: Kodiclub.com is in no way affiliated or linked to the official Kodi app. We do not condone, promote or host copyrighted content. Our guides are meant to show you how to use Kodi to view content you have purchased and have rights to. Check your local laws to ensure that you are compliant and are not doing anything illegal.