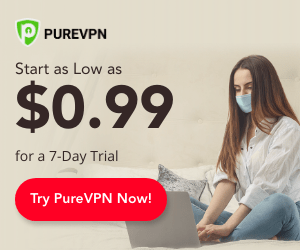 If you were around during the golden ages of Kodi you probably still remember how awesome Exodus was. Exodus was the go-to addon for watching movies and TV streams on Kodi until it all came to an end when it was taken down early 2018.
Well there's some good news! A new Exodus fork that works called Exodus Redux has recently been release and it definitely lives up to its predecessor in every way. This new fork is being actively developed and constantly maintained by the developer which means you have an addon with a lot less bugs and more working links.
The first thing you will notice when launching the addon is the amount of new content available which is proof that the developers got it right this time round.
Apart from having a new name, the Exodus Redux addon also runs a new more powerful scraper called Lambda Scrapers which allows it to find online content faster.
Related: Best Kodi Builds Of 2019
In this tutorial I will take you through a simple step-by-step process to install Exodus Redux on Kodi. The method that I use in this tutorial is compatible with Kodi (Version 18.2, 18.1 & 17.6) on Android TV, Amazon Firestick, Apple and Windows devices.
Attention: If you're streaming movies and live TV Using Kodi make sure you stay safe by using a VPN.
As you are probably aware, your Internet Service Provider knows everything you watch online. The only way you can hide your internet activity from your ISP is if you encrypt it using a VPN.
By making your internet connection private you can avoid your ISP from throttling your internet bandwidth. Another benefit of having a VPN is you are able to change your IP address which is great if you want to hide your location and unlock geo restricted content.
I personally use PureVPN because they allow me to have a VPN installed on up to 5 devices at once.
Here are a few of the benefits of using PureVPN:
With all the current legal changes happening surrounding online streaming it's a good move to protect yourself so that you stay on the safe side while using Kodi.
How To Install Exodus Redux On Kodi Leia 18.2, 18.1 & Krypton 17.6
As is the case with many popular third party addons that currently exist, most of them are not official kodi addons which means that in order for you to install them on Kodi you need to change some settings in your Kodi.
Below I will show you how to change these settings, setup the third party source file, install the repository zip file and finally install Exodus Redux on Kodi. Even if this is your first time installing an addon you shouldn't have to worry, as long as you follow all these steps in order you will be alright. Let's get started.
Step 1: Start by launching Kodi and once you are at the home screen click on the small gear icon on the top left of the screen. This will bring you to the System page.
Step 2: Now click on the System Setting icon.
Step 3: Once you are in the System Settings page scroll down to the Add-ons page. Here you need to activate the Unknown Sources option. This option needs to be activated for you to be able to install any third party addons on Kodi.
Step 4: After this go back to the system page and select the File Manager option.
Step 5: Click on the Add Source option located on the left side of the screen until u see a box pop up.
Step 6: You will now be able to see the Add File Source box. Double click on the <None> option in the middle of the box.
Step 7: Here you will be asked to enter in a web address. Copy and paste this URL into the Box and press Ok : https://i-a-c.github.io/repo/
Note: Another great repository that contains Exodus Redux and many other great video addons is the Adroidaba repository. You can install this repository by using the following URL instead: https://androidaba.com/addons/
Step 8: After completing this step, make sure you name the file Exodus Redux and press ok. Now you will see that the Source File is set up.
Step 9: Now go back to the Kodi homescreen and select addons.
Step 10: Once you have the addon screen in front of you, select the small package icon located on the top left. This will bring you to the addon browser page.
Step 11: Now select the Install From Zip File option.
Step 12: Find the Exodus Redux Source File you created before click on it.
Step 13: Continue to click on the repository.exodusredux-0.0.7.zip file. This will start downloading the Exodus Redux Repository onto Kodi. A small notification will emerge on the top right of the screen telling you that the installation was successful.
Step 14: After completing this go back to the addon browser page and select the Install From Repository option.
Step 15: Select the Exodus Redux Repo.
Step 16: Now select the Video Addon option.
Step 17: Scroll down and select Exodus Redux.
Step 18: Once you click on the option you will see an information page about the addon. To complete installation click on the install button located at the bottom right of the screen.
After selecting the install button Kodi will start installing the Exodus Redux addon onto your system. If the installation was successful you will see a small notification appear on the top right of your screen telling you that the process is complete.
Nice job! You now have Exodus Redux installed on Kodi. You can start using the addon by going back into addons and clicking on the Exodus icon.
As I mentioned before, because this addon is dependent on the new Lambda Scrapers to work its good to make sure you have enabled the correct settings to make sure it works smoothly. You can do this by following the instructions below.
Activate Lambda Scrapers Settings For Exodus To Work Correctly
You might not have to complete these steps as the addon is set up automatically after installation to utilize the Lambda Scrapers but just in case you are among the unlucky few where the addon decides to act up then you can follow the below steps to activate the Lambda Scrapers for Exodus Redux.
You can do this by launching the Exodus Redux addon and going to Tool > Settings: Providers > Choose Module Provider Source (Change To Lambda Scrapers).
I hope that helped you get set up and ready to start enjoying countless hours of great content. If you like this guide don't forget to check out all the other great Kodi guides we have on this site.
Disclaimer: Kodiclub.com is in no way affiliated or connected with the official kodi app or website. Our guides are meant for use with content that you own copyright for. We do not promote or condone the illegal use of Kodi or copyright infringement. Please check with your local laws to make sure you are compliant.