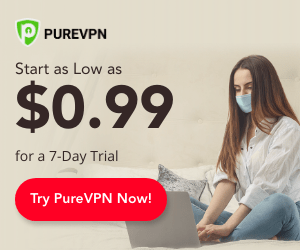 The Diamond Build (previously known as the Diamond Dust Build) is a build for Kodi. This build comes with heaps of high-quality video-addons that lets you stream live TV channels, watch on-demand movies, live sports and many more.
Without a doubt, the Diamond Build is one of the most feature-packed Kodi builds available right now.
It is a relatively lightweight build that offers top-notch performance on almost every device you can think of.  After spending some time with the Diamond Build, we feel it should include it as one of our top recommended Kodi Builds.
This guide will show you how to set up your Kodi to run Diamond Build. As with most other Kodi builds, the procedure is straightforward as long as you follow the steps.
Attention: If You Are Streaming Movies Or Live TV On Kodi Use A VPN To Stay Anonymous
As you are probably aware, your Internet Service Provider (ISP) knows everything you see online, which includes everything you stream. To keep yourself anonymous and protect you from unwanted people seeing your online information, I highly recommend you use a VPN.
I personally use PureVPN to encrypt my internet traffic. Not only does PureVPN protect your privacy online, you can also use it on a maximum of 5 devices at any given time. Some of the other benefits of PureVPN are:
Anonymous Browsing
Defeat ISP Throttling
256 Bit Encryption
P2P Protection
Dedicated Streaming Servers
5 Multi-Logins Per Household
750 Servers in 140+ Countries
Internet Kill Switch
Dedicated IP
IP Address Masking
7 Days Money Back Guarantee
So to make sure you keep on the safe side while streaming online, its high time you start using a VPN.
How to Install The Diamond Build On Kodi Krypton 17.6 & Leia 18.1
Before we begin, you need to make sure that you have enabled installation from Unknown Sources under Kodi's settings.
Once that is enabled, you are ready to begin.
To install anything on Kodi, whether it's an addon for video, music or skins, you must first add the repository source (or repo).
This is achieved by either saving a zip file containing the repo information onto your hard drive or add the repo's source URL to Kodi, so that Kodi can find the file online.
The URL method is the preferred method because it's quicker than the former.
Step 1: Go to Kodi Settings from the Kodi home-screen
Step 2:  Select File manager 
Step 3: You should see an option labelled Add source. Click on either option on the left or right.
If you can't see the Add Source option, try scrolling down to the bottom of the list.
Step 4: When you see the following screen, click <None>
Step 5: In this window, there is a field for you to enter the path.
Type in this URL: http://repo.rubyjewelwizard.com/
Make sure you type exactly as it is. Any extra space or symbol will cause an error.
When done, click OK
Step 6: To save the URL, you'll need to enter a name. You can use anything you like, but to keep things easy to follow for this guide and for you to identify in the future, let's type in Ruby and hit Ok.
This is how your Kodi should look like before you save. Hit ok and go back to your Kodi home screen.
Step 6: Click Add-ons
Step 7: Click on the item that looks like a box (it's called the Package Installer)
Step 8: Click on the option Install from zip file
Step 9: Look for the option called Ruby
Step 10: Select INSTALL_DIAMOND_REPO
Step 11: You should see a zip file called repository.Diamond-Wizard-Repo.zip. The version number may be different. Don't worry about it and just pick the one with the higher version number.
This is the zip file from where you will extract the Diamond Wizard Repo.
Step 12: You won't see anything happen for a few seconds. Give the app a minute or two, and you should see a toast message on the top right corner saying Diamond Wizard Repo Add-on installed
Step 13: Now open Install from repository on the same window
Step 14: Open Diamond Wizard Repo
Step 15: Click Program add-ons
Step 16: You will see Diamond Build Wizard. Click on it.
Step 17: Select Install
Step 18: You should see a Diamond Build Wizard Add-on installed toast notification appear on the top-right corner. Because of its file size, it will take a couple of minutes for it to appear, so please be patient.
Step 19: When installation is successful, you'll start to see a bunch of popups show up on your screen.
Feel free to dismiss any popup messages from the developer of Diamond Build
Step 20: You will see another prompt that shows a list of setting you can enable. Select the settings you want to enable and hit Continue.
Step 21: You will see a popup that will ask if you would like to install a Build directly.
Feel free to click Ignore, you won't need it at this moment.
Click Dismiss, Continue or Ignore again for any popups that appears after this stage.
Now with the Diamond Build Wizard installed, you are almost done.
How To Set Up The Diamond Kodi Build Using Diamond Wizard
Next, we can finally star to install the Diamond Kodi build using the Wizard. Please follow the next few steps to finalize the whole process:
Step 1: Head over to Program add-ons from Kodi home-screen. Open up the Diamond Build Wizard
Step 2: You'll notice that the Diamond Build Wizard looks different now.  Click on the Builds tab at the top-left corner.
Step 3: On the left, you will see the Build menu. Select The Diamond Build.
If you are using Kodi 18, select The Diamond Build for Kodi v18
Step 4: You have the options to select Fresh Install or Install on the right side of the window.
You should choose Fresh Install, as it will eliminate any possible crashes or errors during the build process.
Note: If you get an error at this point such as 'unable to find build,' don't panic and just click Fresh Install several times until the wizard starts the installation process
Step 5: Hit Yes to confirm and let the Wizard restart your Kodi app.
Step 6: As the build file is over 200MB, it can take several minutes to complete. You can check the progress in the popup.
Step 7: Once you the progress is complete, it means The Diamond Build has been installed successfully. Hit OK to Force Close Kodi.
Congratulations! You have successfully completed the installation of The Diamond Build!
Pros And Cons of Kodi Builds
Pros:
Custom Kodi Layout- Most Builds such as The Diamond build gives you more than just video addons. You are getting a new Kodi interface, such as new menus, custom shortcuts, and icons.
Save Time – Builds help you do the heavy lifting of installing every addon individually.
Better Kodi Experience- If you enjoy having a wealth of entertainment options, you will enjoy the accessibility of builds.
Test our new Addons: Most builds come with obscure addons you may not have used before. These may be more useful than the ones you are familiar with or are have better features.
Cons:
Slows down weaker devices- If you are running Kodi with a device that has barebone specs, you'll find that custom builds can slow down your machine significantly.
Broken Kodi Shortcuts- Some build makers don't make an effort to curate and maintain the addons in their builds. Some of these addons may be dead or outdated, forcing you to be stuck with them unless you manually delete them.
Outdated Addons without Repository Updates- Many builds don't include repositories for their individual add-ons. Without these repos, you can't update them without rebuilding everything again.
Overview of The Diamond Build
Diamond Build features several amazing addons. These are some of the latest and most popular addons, such as include: SportsDevil, TubiTV, WolfPack, YouTube, The Kratos, DeathStar, Yoda, 7of9, Mobdro, Movie Theater Butter, Selfless Lite, Supremacy, Aspis, The Magic Dragon and more.
The Movies Category of The Diamond Build is easily its key feature. You have the option to choose to watch in 1080p or 720p formats.
It skips the step where you have to click on every single source. Instead, it will automatically search for a working source and start streaming.
Related: 20 Best Kodi Builds For Kodi 17.6 & 18.1 Leia | Updated March 2019
Verdict
The Diamond Build is a beautiful Kodi build that features a ton of options to keep you entertained. The interface looks slick, and you won't be bored by its offerings any time soon.
Give this build a try, and you may find yourself pleasantly surprised.