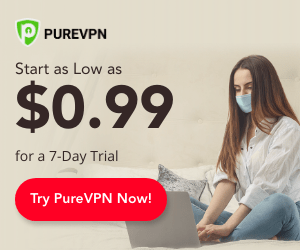 1Amazing is a custom-made Kodi build that is packed with a robust offering of high-quality video add-ons to bring you hours of entertainment such as SportsDevil, The Magic Dragon, Exodus Redux, Deceit DeathStar, Supremacy and more.
With an incredibly designed user interface, it's easy to see that the people behind 1Amazing has given a lot of time and consideration into designing this Kodi build.
It's straightforward, elegant and tidy, with every option neatly arranged so you can access the choices you want quickly and easily.
1Amazing does show some signs of slowing down when it's operated on a lower end device, but it runs smooth as butter on any other Kodi compatible device that has higher specs than say, a Fire TV stick.
Without a doubt, 1Amazing is a worthy addition for any users of Kodi 18 Leia.
Attention: If You Using Kodi To Streaming Live TV Or Movies Use A VPN To Protect Yourself
As you are probably aware, your Internet Service Provider (ISP) can track everything you do online, which includes what you watch on Kodi.
To keep yourself anonymous and protect your online privacy, I highly recommend you use a VPN.
I personally use PureVPN to encrypt all traffic coming in and going out of my Kodi device. Not only does PureVPN protect your privacy online, you can also use it on a maximum of 5 devices at any given time which is great if you are like me and use Kodi on more than one device. Some of the other benefits of PureVPN are:
So to make sure you keep on the safe side while streaming online, its high time you start using a VPN.
Installing 1Amazing Build On Kodi Krypton 17.6 & Leia 18.1
By default, Kodi does not allow you to install any files from unknown sources. To install Kodi builds such as 1Amazing, you will need to disable this setting by going into the Settings. Don't worry, 1Amazing is safe to install on your device.
Step1: Once you have enabled Kodi to install files from unknown sources, go to your Settings page, select the File Manager option, then click on Add source. 
Step 2: You will see a popup window like this. Now click on <None> and enter the following URL into the text field:
http://onealliancereborn.com/repo
Double check and make sure you have typed everything correctly, or else you will see errors further in the process.
Once done, hit OK and name this source with any name you wish, but make sure you remember the name. For this guide, we will call this source is OA.
Step 3: We have added the source to grab the necessary installation files.
Now go back to your home screen, select Add-ons, then go to Package installer by clicking on the icon at the top left-hand side of your screen.
Step 4: You will be presented with a list of options,  select Install from zip file and you will see a popup window showing you a list of folders.
Look for OA, click on it and locate a zip file that is named plugin.program.onealliancerebornwizard-x.x.x.zip
Note: The x.x.x in the file name represents the version number. It may look different from this guide as this file is likely to be updated.
Step 5: Select the zip file to begin grabbing the file and saving on to your device.
You will know that you have successfully installed the file when you see a toast notification message on the top right-hand corner of your screen. It should take a couple of seconds for the toast message to show up.
Step 6: Next, you should start seeing a few more popups. Simply hit Continue to dismiss them.
You will also see a list of options you can toggle. Make any selections as you desire, or leave it as it is, then click on Continue again.
Step 7: The next popup will ask you if you would like to install your community build. Select Build Menu, and you will be directed to the next menu, where you can see a list of builds that are available to install.
Scroll down to Leia Builds, then select 1Amazing Build for Kodi 18 Leia
Step 8: Under the [INSTALL] section, you will be given the options of either Fresh Install or Standard Install.
To minimize the chances of getting errors during installation, select Fresh Install, then click on Continue to confirm your choice.
Check that the popup says 1Amazing Build for Kodi 18 Leia to verify that you have selected the correct build.
Step 9: Now you should see a progress bar show up that will tell you the ETA of the installation process.
If you don't see this popup, please repeat steps 7 and 8, as the download server may be unresponsive.
Just sit back and wait for the process to reach 100%.
As 1Amazing is about two times larger than most other Kodi builds, it will take around 3 to 4 minutes (depending on your network speed) to finish downloading.
Step 10: Now that your download has finished, you will be asked if you would like to Force close or Reload Profile. Select Force Close, then re-open your Kodi app again.
When you've rebooted your Kodi app, the layout and interface should look different from the standard Kodi design.
This means you have successfully installed the 1Amazing build. Congratulations!
Quick Overview of 1Amazing Build's Features
The first thing you'll observe is the clean interface design that 1Amazing has. All your main menu options are laid out neatly on the top of your screen.
Once you click on the content category, the items will be displayed prominently at the bottom, which should be familiar to you if you have used Netflix before.
This build is very impressive as far as design goes. You don't see such a well designed Kodi build very often.
Not only is it good looking, but it is also very user-friendly, allowing users of any level to have fun with the content and navigate around without feeling lost.
Moreover, it's not just about good looks either. The 1Amazing build comes packed with lots of popular video add-ons The Magic Dragon like Exodus Redux, DeathStar and more.
Check out our Best Kodi Builds Complete Guide
Overall Verdict
The 1Amazing build is easy to use and packed with a ton of fully featured video addons for live TV channels, TV shows, live sports, movies and much more, keeping you entertained for free for hours.
With so much content, you will have plenty of choices on what to watch, whether it's your favorite classic movie or the latest season of your favorite TV show.
Sports fans can also find something they love with options to watch live sports for free.
One of the drawbacks of this build is that it's not exactly built for lower-end devices. If your Kodi device isn't beefy enough, you should probably look elsewhere. If not, you will find that 1Amazing is an excellent Kodi build and you'll find something you can love