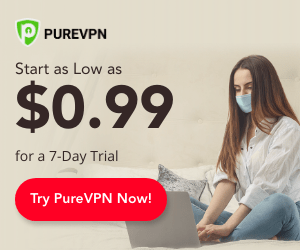 So you worked hard all week and managed to free up few hours to enjoy your favorite TV show or movie and just as you click on the link the dreaded No Stream Available error pops up on the screen.
This has happened to me a few times and I have to agree with you that it's a complete killjoy. Well I am here to tell you that not all hope is lost and there are a few methods you can use to fix this issue without having to replace your Kodi box. Here are the 7 ways you can fix Kodi no stream available error.
1. Install Or Update The Kodi URL Resolver
Every time you click on a movie, in the background Kodi tries to fetch and render all the information about the stream at the source (URL or link) that was given by the addon.
The biggest reason why the Kodi no stream available error happens is because your kodi is unable to read/resolve the URL and therefore thinks that the stream isn't working.
You can fix this easily by installing the Kodi URL resolver. Before you do so, it's a good idea to check if it is already installed on your system, if this is the case then you might just need to update it.
To check whether or not you have Kodi URL resolver installed follow these steps:
Step 1: Go to Kodi's system page by clicking on the small gear icon on the top left of the screen.
Step 2: Now select System Settings.
Step 3: Before you can do anything, you need to change the view mode to Expert. You can do this by clicking the gear icon at the bottom left of the page. Change it from Standard to Expert.
Step 4: Now you have changed the view mode to expert, you can see more options appear on the screen. Scroll up to the addons section and click on Manage Dependencies.
Step 5: As you can see the list is sorted in alphabetical order so you have to scroll down to find URL Resolver. Once you find it click on it and select update.
If you can't find it in the list this means you don't have URL Resolver installed and you need to follow our installation guide below.
How To install URL Resolver On Kodi
Installing URL resolver on Kodi is really easy, there are a few ways you can do this but in this tutorial I will show you how to install it using the official TV Addons repository. When you are ready, launch Kodi and lets begin:
Update (05/15/2019): In Kodi land repositories get taken down every day so if you find that the TV Addons repository is no longer working here are a few other repositories you can use to install URL Resolver instead:
Androidaba Repo:

https://androidaba.com/addons/

Dimitrology.com Repo:

http://dimitrology.com/repo/

Lazy Kodi Repo:

http://lazykodi.com/
Copy and paste the any of the above URL's in Step 7. Other than changing out the URL the other installation steps should be the same.
Step 1: Click on the small gear icon on the top left side of the Kodi homescreen.
Step 2: Now select System Settings.
Step 3: Scroll down to addons and activate Unknown Sources. This must be activated if you want to download and install addons from third party developers.
Step 4: Once you have done that, go back to the Kodi system page and click on File Manager.
Step 5: Scroll down and click on Add Source. This should bring up the Add File Source box.
Step 6: Now double click on the <None> option located inside the box.
Step 7: Enter the Official TV Addons Repository URL : http://fusion.tvaddons.co
Step 8: Now give it a name that you can easily remember because you need to locate this file later on. I named it TV Addons.
Step 9: Now go back to the Kodi homepage and click on addons. Once in addons click on the small package icon located at the top left. This will bring you to the Kodi addon browser page.
Step 10: Now click on Install from Zip File.
Step 11: Select the TV Addons file source you created in step 8.
Step 12: Now choose the Kodi-Scripts option.
Step 13: Click on the script.module.urlresolver-5.0.15.zip. This will start the installation process and once it is complete you will see a notification pop up telling you that the installation was successful.
Ok now comes the moment of truth, try and click on a few links that gave you the error and see if they are working again. If they start working again then you have fixed the problem.
If they still don't work then you might have to try the other methods below. Remember to always keep the URL resolver updated as alot of the popular Kodi addons depend on it to function properly. Try and do this once every few months just so that you have the most up to date version.
2. Uncheck Bad URL Providers From Your Addon
If you have ever used Exodus before, you would know that the No Stream Available error was a common problem. Just because you see the error pop up whilst using a Kodi it doesn't always mean the addon that is to blame.
When you click on a stream, addons will go try and fetch the stream from a long list of URL providers and the error can occur if it tries to fetch information from a bad/broken source.
You can fix this by manually excluding bad URL Providers in the addon's settings. Here is an example of how to do so for the Exodus addon.
Open Exodus
Click on Tools
Click on Providers
Uncheck any providers that constantly give you the error
This way you can bypass all providers that keep on giving you bad links. If you are using a different video addon to Exodus then you can try and do this by accessing the addon's settings menu.
Note: As you know the original Exodus addon is dead and has been replaced by much better addon called Exodus Redux.
3. Use a VPN
If you live in Europe or North America its highly likely your Internet Service Provider, under instruction from your local government, is blocking access to most of the popular streaming sites online. If you have tried to access a torrent or streaming site lately and found that you were denied access, then the site is blocked in your country.
how does this effect what you are doing on Kodi? Well everytime Kodi tries to access a link from a site that is blocked by your ISP it will not be able to retrieve the information and automatically thinks that the link is broken.
A VPN solves this issue by encrypting all the data that is coming in and going out of your computer/android box making it impossible for your ISP to know which sites you are visiting.
A lot of people state that they see more link options appear for a video stream as soon as they start using a VPN as previously blocked sites become accessible due to their ISP not being able to block encrypted traffic.
I personally use PureVPN whenever I use Kodi. Not only does it allow me to use Kodi anonymously, I can have it running on 5 devices at the same time.
Another added benefit of using a VPN is it allows you to watch shows that were previously region locked. A good example of this would be that people in the UK or Australia are not able to watch some free American shows in their country due to it being restricted to America only.
With PureVPN you can choose to connect to a dedicated server in a different country and by doing so change your IP address, allowing you to access that countries content.
You can check out all the other great benefits of using a VPN by visiting the PureVPN Website.
4. Check If Your Firewall or Antivirus Isn't Blocking Kodi Traffic
Most of us have either an antivirus or firewall installed on our computer and even though these programs are meant to protect our PC from all the nasty stuff online, sometimes they can be overprotective and prevent Kodi from working properly.
The reason it does this is because Kodi fetches data for video streams from third party streaming websites and if your antivirus thinks that the data being retrieved is malicious it may decide to block it. To see whether or not your antivirus might be causing the problem, try turning it off temporarily and see if this solves the issue.
If you are using Kodi on a Windows PC, its also worth checking what firewall rules are set for Kodi in Windows Defender. Because Kodi is a trusted program, normally windows allows both inbound and outbound traffic by default. But just to make sure that it isn't your firewall causing the problem you should try disabling it temporarily.
To find Windows Defender go to Control Panel > System & Security > Windows Defender Firewall.
Then click on the "Turn Windows Defender Firewall On And Off". A box Will pop up and just disable everything. Remember to enable it again after you have run the test to make sure your computer is protected again.
If you find that the stream works after doing this then it means you need to change existing or create new firewall rules for the Kodi App. To do this go to Windows Defender and click on advanced settings. As you can see below the green tick next to Kodi means that this app is allowed to receive inbound internet traffic.
If for instance you don't see this or there is a red cross next to Kodi then make sure you set a new rule allowing Kodi to send and receive traffic from the internet. You can do this by clicking on new rule on the top right corner.
5. Your Internet Speed Might Be Slowing You Down
Internet speed isn't the first thing that comes to mind when your looking to fix the no stream available error for Kodi, but depending on how fast the download speed of your internet connection is, this could be whats causing it.
If you want to know whether your current internet connection is fast enough to stream HD movies on Kodi you can refer to the minimum download speed requirements recommended to stream Netflix smoothly which are:
Standard Video: 3 Mbps
High Definition (1080p) : 5 Mbps
4K Video: 25 Mbps
So if you have 2Mbps download speed and are trying to stream a 1080 HD movie on Kodi then you are not going to have a smooth stream. To find out your current download speed you can run the internet speed test by Ookla.
6. Update Or Download The Latest Stable Version Of Kodi
Another reason why streams might not be playing could be because you are running an outdated version of Kodi. The latest and most stable version of Kodi according to its developers is Kodi 18.2 Leia.
Having the latest version of Kodi installed on your android box or PC is a must if you want to ensure that your Kodi app is compatible with all the latest addons.
You can check what version of Kodi you have installed by going to System and clicking on System Information. Here you can see what version you are running at the bottom right hand of the screen.
7. Addon Outdated Or Broken – Find Alternative Addon
If you keep on getting this error everytime you try and watch a movie on a particular addon even after installing the URL Resolver and setting up a VPN, then there is a big chance that the addon has been abandoned by its developers which means that it is officially dead and its finally time to move on. If this is the case here are a few video addons that are working fine and would make great alternatives.
Whenever someone tells you about a new "best" video addon for Kodi, be sure to take it with a pinch of salt. What works great today could be taken down in a blink of an eye, so its good to keep yourself updated on the latest addons available so you are not dependent on one addon as your main entertainment source.
Alternatively if you really want to take a hands of approach and don't want the hassle of constantly having to find and update addons then I recommend you use a Kodi build.
Attention: If You Use Kodi To Stream Then Its Time You Start Using A VPN To Protect Yourself:
As you are probably aware your Internet Service Provider can track everything you do online because all the internet traffic that goes in and out of your router goes pass them first which means you can kiss your online privacy goodbye.
In addition to them knowing your online footprint, depending on your ISP, there are cases where they go as far as throttling a persons internet speed if they find out that they are streaming.
A VPN protects you from this by encrypting all data that comes in and out of your computer making it impossible for a third party to know what exactly your looking at online.
Because PureVPN allows me to have it installed on up to 5 devices at once, I have peace of mind that my online privacy is protected no matter if im using my PC, Android Box, or mobile phone.
I highly recommend you start using a VPN if your use Kodi alot just to make sure your on the safe side. You can learn more about the benefits of using a VPN by visiting the PureVPN website.
I hope that one of these methods helped you fix No Stream Available on Kodi error.
---
Popular Addons That Always Have The Kodi No Stream Available Error & How To Fix It
After some time using Kodi, you will get to know that the same handful of popular addons are used by the majority of people streaming on Kodi. Among the most popular ones are Placenta, Neptune Rising, Exodus, Genesis Rising and Covenant.
Related: How To Fix Pair Error On Kodi (Olpair.com, Vidup.me, TheVideo.me)
User of these addons tend to experience the No Stream Available error more than others. Here are a few know ways on how to fix the issue according to each app.
How To Fix Exodus No Stream Available 2019
Exodus remains the go to video addon for many casual Kodi users. It's beautiful interface and ease of use top any other addon that exists in the Kodi universe.
Despite being taken down multiple time, somehow this addon manages to keep coming back online. If you do come across the No Stream Available error whilst using exodus, use the steps below to sort the problem.
Method 1: Remove Bad Providers/Scrapers
Exodus relies on the help of scrapers to scan and gather links from the internet. Go back to the stream that was giving you the No Stream Available Error and click on it. Now wait and observe the names of the scrapers that come up on the screen. It's probably useful if you have a pen and paper nearby so that you can note down the providers giving you issues.
If you notice that the error occurs every time a particular scrapper is running then you need to remove that scraper from the list. Go to settings and remove the corrupt/bad scrappers that are causing the problem by following the steps below:
Step 1: Click on Tools
Step 2: Click on Providers
Step 3: Uncheck the bad Providers that keep on giving you the error
Method 2: Clear Cache and Update Providers
Sometimes fixing the no stream available error is as simple as running a few maintenance tasks. Here are the steps you need to take to clear cache and reset the Exodus Providers list:
Step 1: Once in the Exodus addon go to the Tools option
Step 2: Here scroll down until you find the Clear Cache and Clear Providers option
Step 3: Click and run both tasks
Method 3: Modify The Providers Time Out Setting
When you click on a stream in Exodus you can see that each provider takes its to scan and add links to the lists. If the provider is working properly than it shouldn't take more than 20 second for it to find what its looking for.
Because we are not living in a perfect world, you will often see that some bad providers take much longer than usual to find a link, sometimes up to 60 second only to come back with the error. You can avoid this from happening by changing the Providers Time Out Setting in Exodus as shown below:
Step 1: Once you have Exodus launched, go to Tools
Step 2: Select the General Settings option which should be the first option available
Step 3: Click on General again
Step 4: Here you need to modify/set the Providers Timeout to 20-30 seconds
After changing this setting what should happen is that after a maximum of 30 seconds if a provider hasn't found any links then exodus will move on to the next provider.
If for some unexplained reason the provider still takes more than 30 second to scrap for links then it's a sign that you need to disable/remove that provider from the list. You can do this by following the steps in method 1.
---
How to fix Covenant No Stream Available 2019
Similar to Exodus, Covenant has earned itself a place in the Kodi addon Hall of Fame due to it being one of the first addons that offered a great user experience and a ton of useful features.
Like all good things in life, the Covenant addon has been taken down multiple times and if you are among the lucky few that still have a working version of this addon then you can follow the steps below to fix Covenant No Stream Available error.
Method 1: Empty and Clear Cache On Covenant
Again Clearing Cache is always a good starting point when trying to solve any addon performance issue. To do this start by launching the Covenant addon:
Step 1: Once you have Covenant running scroll down until you reach the Tools section.
Step 2: Here choose the Clear Providers option and click Yes.
Step 3: Finally select Clear Cache and click Yes.
Now you have updated the Covenant provider list and Cleared Cache hopefully this has solved the covenant no stream available error. If you are still experiencing this error then try the method below.
Method 2: Modify/Change Covenant Default Action (Disable New Stream Dialog)
The one feature that continues to frustrate a lot of covenant users is that the addon automatically plays a stream for you without giving you the option to choose a stream manually.
This becomes a problem when the first stream Covenant tries to open is broken which causes it to glitch and bring you back to the main movie page.
To stop this from happening you can change a setting in Covenant that allows you to manually choose the stream you want to watch from a list just like Exodus.
Before you do this make sure you have completed method 1 which is clearing cache and resetting providers. Once you have done that follow the steps below:
Step 1: In the Covenant tools section Select the Settings:Playback option
Step 2: Now change the playback option from Default Action to Directory
---
How To Fix SportsDevil No Stream Available 2019
For those live sports fans out there, Sports Devil has been the go to addon for as long as Kodi has been in existence. Nothing is more frustrating than not being able to get a working stream for a live event because one second missed could mean that you missed the winning goal or match point.
Method 1: Remove and Reinstall the Sports Devil Addon (Clear Corrupt SD/Packages)
Over time its normal for people to download multiple repositories on Kodi as people start exploring other addon options. Each repository normally has an auto update option built in and when you have multiple repositories updating the same addon it will eventually cause the addon to become corrupt.
Step 1: To begin with uninstall the addon and clear all existing cache and packages. An easy way to do this is to use a program like Indigo or Ares Wizard which can do everything for you.
Step 2: re-install the addon from the original source/repository you got it from, last known working source.
Method 2: Update the F4Mtester Addon
Sports Devil like a lot of other live streaming addons rely on F4M tester to function properly. You can install this addon by following our how to install the F4Mtester guide.
There is no silver bullet when it comes to fixing the No Stream Available error on Kodi but you can increase your chances of success by trying all the different methods.
If you start finding that the problem is getting worse and that none of the methods are working for you the I advise you start using a more recent addon that works. I have provided the list of alternative addons in section 7 above.