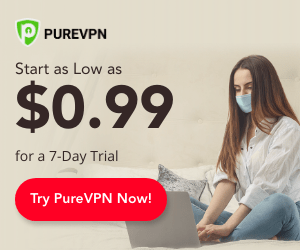 If you tried playing a stream and got the dreaded Olpair error on Kodi then you are at the right place. This guide will show you two ways to fix Kodi pair error in a few simple steps.
Why Does Kodi Pair Error Happen and What Does It Mean?
As you are probably aware, Kodi fetches its stream data from few online sources. Among these sources the few that often cause the pair error are Olpair.com (Openload), Vidup.me and Tvad.me.
Because these websites host a ton of great content they constantly have to deal with a large number of website visitors which forces them to implement security measures to make sure their precious bandwidth is allocated to genuine users and not bots.
It does this by requiring the user to solve a Captcha popup before allowing them to access the sites content. Even though this is an effective way of keeping unwanted bots from accessing the site, it does give genuine users a bad experience as it forces you to either come out of Kodi and manually pair your device on the Olpair website, or just keep on scrolling through each one of the stream sources until you find a source that doesn't require pairing.
Related: 20 Best Kodi Builds Of 2019
Attention: If you are streaming live TV & Movies on Kodi protect yourself by using a VPN
As you are probably aware, your Internet Service Provider (ISP) knows everything you see online, which includes everything you stream. To keep yourself anonymous and protect you from unwanted people seeing your online information, I highly recommend you use a VPN.
I personally use PureVPN to encrypt my internet traffic. Not only does PureVPN protect your privacy online, you can also use it on a maximum of 5 devices at any given time.
Some of the other benefits of PureVPN are:
So to make sure you keep on the safe side while streaming online, its high time you start using a VPN.
How To Fix Kodi Pair Error
Method 1: Pair Your Ip Address With Olpair.com (Openload)
One of the simpler and more convenient ways to fix Olpair not working would be to pair your IP address with the openload server. It cannot be called a permanent solution, but it still gives you access to your favorite shows or movies.
Before you begin make sure you change your real IP address by activating your VPN. If you don't have a VPN you can still use this method it just means that your real IP address will be used to pair your device instead.
Step 1 – Enable Your VPN: As mentioned earlier, a VPN is essential in apps such as Kodi and the recommended VPNs are those which give stable IP addresses. Enable it on your device (Ignore this step if you are using your real IP address).
Step 2 – Open a Browser: Now, you will need to open a HTML5 supported web browser. Chrome, Mozilla or Safari are your best options here.
Step 3 – Go to the OlPair Website: Navigate to your address bar on the browser and type "https://olpair.com" in it and press "Enter". Once the page loads completely, you will see your IP address appear on the screen.
Step 4 – Resolve the Google Captcha: Now click on the blue Pair button. Once you do this a Capthca will appear on screen. Click the check box next to the "I am not a robot" text to complete pairing your device.
Congratulations! You are now successful in pairing your IP address with https://openload.co and olpair.com servers. You will now be able to access any content that uses Olpair for the next 4 hours. Once the 4 hours is up you will need to repeat this process.
Four hours doesn't sound that long, but easy this method is, it's a rather win-win situation. Make sure you have your VPN activated at all time.
Related: How To Fix Kodi No Stream Available
---
Method 2 – Disable The Hosts With Captchas Within Kodi
If you are not comfortable going through the pairing process it's ok because there is another way you can bypass the openload pair issue. This solution can be found inside Kodi itself. Kodi has a function that allows addons to block streaming sites which require captcha authentication.
For this to work, you have to disable 'Hosters with Captchas'. This method is both effective and simple but the drawback is that you might lose access to some very good streaming sites such as Openload itself.
For this guide, we'll be using Exodus addon as an example, but it works on all addons that support openload or other stream servers. Now, let's get to the steps,
Step 1 – Open the Addon: Open up the Video addon you plan to use, in this case it is Exodus Redux.
Step 2 – "Tools": After selecting the add-on, you will see multiple options. From there, scroll down and find "Tools", click on it.
Step 3 – "SETTINGS: Playback": After Tools, you will see an option called "SETTINGS: Playback" select it.
Step 4 – Disable Captcha: After selecting "Playback", you will see a set of options on the right. Scroll to the section named "File Hosting Filters" and click on the toggle icon beside "Hosters with captchas" to disable it. Then click "Ok" to apply the new changes.
Congratulations, all the links that ask you to resolve captcha won't be showing anymore in Kodi. Unlike the first method, this one will be permanent. You can now start streaming your shows and movies again.
What Is OpenLoad & OlPair
Openload is a host website which contains a massive amount of video content. All Kodi users use this host at some point to stream movies and other video content because it's free to use. But being a free-to-use host, Openload experiences a lot of traffic which sometimes becomes too much to take for the host's server. This is when the server starts blocking entries from 'fake' Kodi users and demands a verified IP address to regain access.
To tackle this unwanted blocking issue, Tknorris, a developer in Kodi, created Olpair. When you pair your Kodi with Openload through the pair website, authentic user data gets included in the site's own analytics report.
This pairing also includes solving a captcha to declassify you as a robot, as is usual in most sites. Openload pairing is also useful because it lets the paired users find whatever they are looking for by filtering through all the content. Kodi users rely on Olpair because it makes the user experience much smoother and hassle free.
What Does OpenLoad Pair Actually Do?
As mentioned above, Openload implemented this pairing service to stop overloading of user traffic from entering, and also to generate a little ad revenue to keep the resources to run the site's streaming service. This traffic also includes fake traffics, bots etc. so pairing allows Openload to differentiate fake users from the real ones as they will provide authentic IP addresses.
With the IP information, Openload gets some analytic data of the users and registers them in their server. This data also gives the host a better understanding of their website, the user traffic, frequency etc. to implement more feature and services for the users.
One other thing this pairing does is that it forces you to solve the captcha to prove you're not a robot. Bots may have free entry in their site but cannot bypass this forced authentication. What bots do is that they enter and start downloading videos automatically with existing code which increases pressure on the server for regular users.
And lastly, let's talk about the ad revenue a bit. Sites like Openload needs money to run efficiently and consistently. Usually such Kodi services don't last long due to the shortage of funding. So, Openload uses ads to create a little revenue, so that their users don't have to pay any charges.
Is Olpair, Vidup.me, Tvad.me, TheVideo.me, OpenLoad Safe?
With all these free options, sometimes it begs the question whether these services are even safe to use. But long term Kodi users have said that servers like Openload or Tvad.me are safe because of the pairing requirements. It means extra protection of identity since the Internet is infested with malware and bots.
This authentication process done by the pairing servers makes sure they filter all of it by verifying your IP address. Also, by doing it, the servers provide better user experience as well. Overloaded servers are prone to crashes and it isn't exactly what users expect in streaming services. So, this filtering takes care of that problem as well.
Then again, these sites do use various licensed and copyrighted materials. And since you are streaming this licensed content without paying at all, you are still at risk.
Moreover, as you have paired your IP address with the host, your identity is already exposed to them. Even though they don't use these data for any purpose other than identifying you as their user, they might be forced to release the user data to the authorities if they get into any legal trouble.
Why Does OpenLoad Require Pair Authorization?
Compared to many other streaming sites, Openload provides a relatively reliable stream service and high bandwidth when pitted against it's competitors. The volume of its video contents is huge and as a result, it attracts a large number of users from all over the world. The best part of all of it is the site is absolutely free to surf. But it also comes with a major shortcoming- huge spikes in traffic can cause the stream to lag.
To make sure Open Load users have a great experience, Kodi developers worked with Openload to create this temporary pairing feature in Openload called Olpair.
This allows the users to visit a designated Openload website and pair their Kodi devices with Openload. The result is, the users will get 4 hours to freely surf Openload and all its content.
How Often Do I Have to Pair with OpenLoad?
To separate fake traffic from real users, Openload had to come up with a solution that will make user experience much smoother. In order to do this, Openload implemented a temporary pairing service. Yes, it is not as great as permanent pairing, but it is good enough. Openload will allow users to pair with the streaming service for 4 hours maximum in one sitting. It means the moment a user will pair Kodi with Openload, they will get 4 hours of service from that moment onwards. After 4 hours, users will have to pair the devices again.
It is not a convenient long term solution, but this is what Openload is currently offering. You may find other ways to bypass, it but they are mostly not authentic or safe.
OpenLoad Alternatives
Openload is one of the best go-to sources for quality streaming experience. Its vast content array and convenience of use helps it stand out from a lot of its competitors. So, is there any better alternative for Openload services we don't know of? As a matter of fact, there is one and that is Real-Debrid.
Real-Debrid is a downloader which allows user to easily download hosted files or instantly stream them in a dedicated web player. It works with VPN and also features high amount of quality streams.
It removes any restriction in bandwidth from over 70 sources. The streaming opportunity is unlimited here, even more than Openload. But the main and only possible catch here is that it requires you to pay. It costs around $3.50 for 15 days of use and $19 for 180 days. The price isn't that much when compared to the offer it's giving.
Summary
Openload is a great free platform to enjoy quality content but of course, it comes with its fair share of inconvenience. We made this guide to address one of the most common problems everyone faces in using Openload pair service.
Hopefully, this guide will helped you understand Olpair does and how to solve the Kodi pair error.