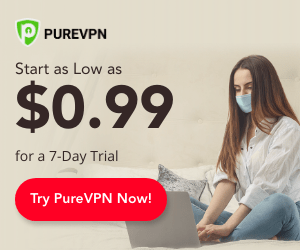 So you had a tough day and planned to kick back and relax by enjoying some alone time with Kodi but when you go to click on an addon suddenly the dreaded "Check the log for more information" pops up on your screen.
Don't panic! it a fairly common issue and an easy one to solve. Our how to fix check the log for more information kodi error guide will show you and easy step-by-step method to fix the problem and get you back to enjoying your favorite Kodi add-ons.
Depending on your level of experience we have prepared 2 guides. If you are a beginner or just use Kodi on a casual basis and don't know the ins and outs of the app, we suggest you use method one to solve the issue which shows you how to install and use a Kodi maintenance addon.
For those who are well versed is the ways of Kodi, and add-ons or repositories are something you have for breakfast everyday, then you can jump to the second method which shows you how to manually view and troubleshoot errors from the Kodi Error Log.
How To Fix Kodi Error Log Using Raw Maintenance Addon | Recommended For Beginners
What happens when one app goes down? Use another one to get it up again. Yes we are going to fix the check the log for more information error by using a popular maintenance tool called Raw Maintenance.
What the Raw Maintenance add-on for Kodi allows you to do is to clear cache, delete thumbnail and purge packages, which generally solves 90% of all error log and playback failed issues people tend to have with Kodi. This method also works as a quick fix if you ever find that the overall performance for Kodi has dropped.
The reason why we strongly suggest using raw maintenance to fix the problem is because it is so easy to set up and once installed fixing the problem is as simple as clicking a few buttons, making it a stress free and simple process to follow for beginners.
Before we go into installing to the Raw Maintenance app you have to install the SuperRepo addon repository to be able to access the addon.
Because the addon was built some time ago, all the direct links to the addon no longer work anymore and can only be found on popular repositories such as SuperRepo.
Note: You must install SuperRepo first before moving forward with the guide.
You can this by reading our how to install SuperRepo on Kodi guide where we show you a step-by-step tutorial on how to install that repository.
Once you have SuperRepo Installed, you can start with the steps below:
Step 1: Go into the Kodi add-ons section and click on the small package item on the top left hand of the screen.
Step 2: Once inside choose the Install From Repository Option.
Step 3: Scroll down and click on the SuperRepo All [Krypton][v7]
Step 4: You will come to a long list of options, scroll down and click on the Program Add-Ons option.
Step 5: Now find the Raw Maintenance Addon and click on it.
Step 6: Proceed to install the app by clicking on the install button at the bottom right hand side.
Step 7: Once installed you will see a notification on the top right of the screen telling you installation was complete.
Step 8: Its now time to lauch the Raw Maintenance addon. So jump back to the homepage, go into addons and scroll down to the Program addons section. You will see the Raw Maintenance app icon, just click on it to launch the app.
Step 9: Now click on Maintenance
Step 10: Once in maintenance you will see that it gives you three options to choose from which are, Clear Cache, Delete Thumbnail and Purge Packages. In this guide we will show what the Clear Cache option does.
Step 11: Once you click on clear cache a message will pop up showing you how many files were found in your cache. If you are happy to clear your cache press ok.
Step 12: You have now successfully cleared your cache!
That was easy right! Now that you have Raw Maintenance installed you can start fixing the Check The Log For More Information Error. We also suggest you do this as part of your weekly maintenance schedule so that your Kodi app remains fast and responsive.
If clearing the cache doesn't solve your problem be sure to go back and try the clear thumbnails and purge packaging options.
Now in the event that the addon doesn't work you can always try another great maintenance add-on called Merlin Maintenance.
How To Install Merlin Maintenance Addon For Kodi
The second Kodi app worth considering is the Merlin Auto Cleaner for Kodi.
Just like the Raw Maintenance, Merlin Maintenance addon can also be found in the SuperRepo repository and the installation process is pretty much the same.
Step 1: Go to the Program Addons option in SuperRepo and find the Merlin Maintenance app.
Step 2: Proceed to install the addon
Step 3: Once successfully installed, jump to your program addons and click on the Merlin Maintenance icon to launch the addon.
Step 4: The addon will give you two different options which are Clear Cache and Delete Packages.
How To Install Log Viewer For Kodi | Find And View The Kodi Error Log File
So if you live by the motto "Kodi is life" and have spent countless hours mastering the inner workings of your Kodi box, then you might find it interesting to know that there is a way to pin point the root cause of an error that happens in Kodi. This can be done by accessing Kodi's log file by using a great program called Kodi Log Viewer.
The Kodi Log Viewer does exactly what it says, It allows you to view a log of everything that goes on under the hood in kodi.
This addon enables you to do a deep dive and look at what exactly went wrong when an addon fails to load, or an error occurs when retrieving a link for a movie.
If all of this gets you excited and you cant wait to get under the hood and start tinkering with Kodi, then let's look at how you can access the activity log in Kodi.
Step 1: Go to Kodi addons, click on the small package on the top left, install from repository and once there choose the Kodi Add-ons Repository.
Step 2: Scroll down to Program add-ons.
Step 3: Choose Log Viewer for Kodi Addon option from the list.
Step 4: Continue to install the addon
Step 5: If it was installed successfully you will see a notification pop up stating addon installed.
Step 6: Go to your program addons and click on Log Viewer For Kodi addon icon.
Step 7: Before you click on show log make sure you go to settings first to invert the log. Believe me! doing this will save you so much time in the future.
Step 8: Once in settings activate Enable Invert Log (most recent first).
Step 9: Now you can go back and click on show log.
Step 10: You can now see a long list of the recent activity that happened in Kodi. The image below shows how an error looks like in the Log Viewer.
this log will help you narrow down and identify the exact reason why something isn't working as its supposed to in Kodi.
You probably realized by now that going through this long list to find a single string of code is like looking for a needle in a haystack, that's why inverting the log can save you time when an error code pops up on Kodi.
Error 404 For Kodi What It Means
Ok so you click on a link and it gives you error 404, at this moment you're probably asking what this means and what exactly you should do to fix the problem.
If you keep getting this message from a particular app and even after waiting it out for a few weeks the same error 404 message pops up, then I have bad news for you, the app is probably not going to work again.
I know this comes as a disappointment but the faster you realize the truth about the Kodi addon ecosystem the better. Most of the Kodi addons are made for free by someone who thought it would be a good idea at the time.
Because its free, there is no incentive for the person to maintain the app as time goes by and like so many great Kodi addons of the past, many are doomed to the Error 404 graveyard where they go to die forever.
But just as one app dies another comes to life, so there won't be a problem for you to find an alternative app that does the same thing. In addition to this, it might be worth venturing out of your comfort zone and trying new and more up to date repositories such as SuperRepo and Bubbles.
If you do want to see how they compare to the repository you are using at the moment you can read our guide on how to install the SuperRepo addon or our simple and easy tutorial on how to set up Bubbles.
We hope you found our step-by-step guide on how to fix check the log for more information kodi error. We know you came here because you love Kodi, so don't forget to read our other Kodi guides you might find useful.
Disclaimer: Our guides and tutorials are intended for educational purpose only. Kodi Is a great piece of legal software and should be used legally in accordance to local laws. We at KodiClub.com do not promote or keep any copyrighted material on our website nor do we condone any illegal behavior.