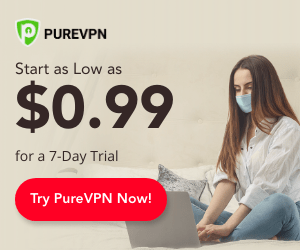 Kodi is an open source, free media hub for the entertainment enthusiasts. It was created out of passion, starting its journey as Xbox's own media center. Kodi now has evolved and spanned its territory over multiple devices and operating systems.
Along with the traditional media viewing experience, Kodi also gives a solid customization option which is referred to as "Kodi Builds". There are many 'skins' which you can try on your Kodi and make your experience much more convenient.
We are going to cover the best Kodi builds for android, mac, windows and other devices that support Kodi. Skins can be found in Kodi add-on repository. But for first time users, Kodi can be a bit difficult to grasp. Finding the best add-ons, installing and making it work is a very long time-consuming process and somewhat tedious. Not all of the add-ons work perfectly and this is where you seek the best builds netizens have approved of.
What Is a Kodi Build?
Let's take a quick look at what Kodi builds exactly are. Imagine these builds as an edible capsule, filled with all the necessary vitamins. With just one click, a Kodi build will install the add-ons, skins and themes, basically like installing a custom ROM on an android device.
For using it, you just need to download and install it with one go. Usually, after installing Kodi, you would want to have a specific customization of your own. Therefore, what these builds do is they eliminate the trouble of finding them in pieces. If you're not a particularly tech savvy person, but want to have a great experience nonetheless, Kodi builds are the way to go for you.
The builds come through .zip file and can be installed from the settings, all you need to do is find the one you need and hit download.
It is important to note, that while Kodi brings endless free streaming content, you want to make sure that you remain anonymous while enjoying that content just for some peace of mind
So, we highly recommend you that before firing up your Kodi, have yourself a reliableVPN installed to mask your identity if you plan to stream movies or TV Series using Kodi.
An added bonus of having a VPN installed is you can change your IP address which allows you to access geo locked content otherwise unavailable for your location.
Attention: If you are streaming movies or live TV on kodi use a VPN to stay anonymous
As you are probably aware, your Internet Service Provider (ISP) knows everything you see online, which includes everything you stream. To keep yourself anonymous and protect you from unwanted people seeing your online information, I highly recommend you use a VPN.
I personally use PureVPN to encrypt my internet traffic. Not only does PureVPN protect your privacy online, you can also use it on a maximum of 5 devices at any given time.
Some of the other benefits of PureVPN are:
So to make sure you keep on the safe side while streaming online, its high time you start using a VPN.
23 Best Kodi Builds Of 2021
Listed below are the 23 Best Kodi Builds of 2021. Make sure to pick one that suits your device and viewing needs.
Build Name
Repository URL
Lobo
http://www.onenation.info/Repo/
Titanium
http://repo.supremebuilds.com
No Limits Magic
http://kodinolimits.com/kodi/

http://nolimitsbuilds.com/kodi/

Diamond Dust
http://repo.rubyjewelwizard.com/
1Amazing
http://onealliancereborn.com/repo
Streamline
http://whizkid.one/wizard
Tomb Raider
http://mavericktv.net/mavrepo
Red Wizard
http://onealliancereborn.com/repo/
SkyDark
http://skydarks.com/skydarks
Two Kingdoms
http://www.t2k-cloud.co.uk/Repo
Silvo
http://multibuild.info/mbwiz
BK Links
http://streamdigital.org/wiz/
UKODI1
http://ukodi1.com/wizard/
XENON
http://diggzrepo.ddns.net/
Wookie
http://wiz.wookiespmc.com
Atomic Reborn
http://misfitmods com/mmwiz/
Xanax
http://teamdork.xyz/repo/
Plutonium
http://www.miniaturelife67.co.uk/repo
NOVA
http://thelittleguysco.net/kodi/
Equinox
http://genietv.co.uk/repo/
Sandman
http://repo.entersandman.xyz
Duff Light
http://streamdigital.org/wiz/
Hard Nox
http://misfitmods.com/mmwiz/repo/
Lobo Build – For Kodi 17.6
Lobo is one of the most popular and considered the fastest build, which is found in One Nation Repository, coming in around 156 MB in size, so make sure you have at least 350 MB storage free. The performance output is superb on this one. It is most useful in devices that have low RAM storage, such as Android TV or Firestick. It's a comparatively new release build; the elements are updated and work perfectly. It has a good link fetching speed, and streams work with no issues at all. Users may find similarity of interface with the Ares build.
This build will be very useful for those who like PPV matches. The live sports panel in this build has its individual section for PPV. The streaming is direct and of high quality.
Repository URL: http://www.onenation.info/Repo/
Titanium Build – For Kodi 18.1 & Kodi 17.6
With loads of equipment coming out of it, Titanium is one of the top builds for Kodi. This build is designed for enjoying various media options such as Live TV, Movies, Youtube, Sports Replays and Highlights. For major US and UK cable, it gives the option of Live TV.
This build features a wide range of entertainment, and these add-ons are various, such as DeathStar, Supremacy, Maverick TV, Yoda, SportsDevil, Anubis, Deceit, Skynet, Supremacy Sports, Gaia, Placenta, Wrestling on Demand and Incursion. The minimalist user interface and its clean design gives you a great experience when using this build.
To keep up with the current online streaming world, this build is also ensuring its quality with regular updates. It also offers both free and paid IPTV services. This buil is also the go to build for Spanish content due to it having a lot of Spanish addons. This doesn't mean others can have fun with it.
Repository URL: http://repo.supremebuilds.com
No Limits Magic Build – For Kodi 18.1 & Kodi 17.6
No Limits Magic has been praised for the abundance of capabilities where online entertainment is considered. As of yet, this build is among the most detailed and comprehensive builds for Kodi. The build has a futuristic aesthetic, thanks to the Aeon Nox 5: Silvo Skin. Sometimes skins themselves can influence your user experience. Considering that particular fact, this build is certainly one of the ones you want to get your hands on.
To get the full experience including restricted shows and movies, however, you need to have a solid VPN installed. The build also gets frequent updates to replace old add-ons with newer ones.
The popular add-ons in No Limits Magic build include:
Neptune Rising
Uranus, Nemesis
Halow Live TV
Yoda
Monster Munch
Copy and Paste
cCloud TV
Maverick TV
Sports World
Pulse Fitness
The Magic Dragon
You will be able to enjoy old jazz music with no limits in addition to movies, TV shows and sports streaming.
Repository URL:
http://kodinolimits.com/kodi/
http://nolimitsbuilds.com/kodi/
Diamond Build (or Diamond Dust) – For Kodi 18.1 & Kodi 17.6
This one is another solid Kodi build. The build comes with a collection of top addons such as Monster Munch, The Magic Dragon, DeathStar, SportsDevil etc. Many builds provide satisfactory performance regarding on-demand contends, but most of them fall behind when you try to stream live TV with them. In this particular build, that will never be an issue. It comes with amazing live TV add-ons, including Oblivion Streams, giving you full access to satellite channels from US and others around the world.
Packing a size over 350 MB, Diamond is not a light build, and yet it still offers a smooth user experience. Occasionally, You may experience same lag if you plan to run this build on a low-end device, but nothing of deal breaker level.
Unfortunately, this build doesn't have any section for kids viewing. So, for the kids, you may need to download separate addons. Albeit with special sections such as Urban or Kung Fu or TV/Tubi TV, you can get unique content. Also, with addons like Supremacy Sports, Magic D. Sports and Sports Devil, the sports section in this build is one of the best out there.
Repository URL: http://repo.rubyjewelwizard.com/
1Amazing Build – For Kodi 18.1
Sporting one of the best designs, 1Amazing is a total picturesque build that was designed as a feast for the eyes. You are guaranteed to be impressed when you look at it. The user-friendly interface and easy layout make the experience all the more satisfying in this one.
One can easily access movies, TV shows or other content in the interface. The menu bar is found on top, allowing you instantly select various options, such as- TV shows, Movies, Addons, On Demand Content, Power Settings, Favorites and Settings. Moreover, when you select any content, for example Movies, it will show more relevant options.
The build also gives relevant addons for the selected items as well and gives list of featured content within the addons. You won't find all the addons on the home screen though. This build gives a package of excellent video addons such as Monster Munch, Exodus Redux, DeathStar and more.
It requires a little time to load when you start your device, but once it's done, 1Amazing works smoothly. Like the previous build, this can cause slowdowns on lower-spec devices as well. But it will never be too slow, so you could actually get used to it.
Repository URL: http://onealliancereborn.com/repo
Streamline Build – For Kodi 18.1 & Kodi 17.6
Being a part of Whiz Kid Wizard, this is another quality build with decent video addons for your streaming needs. With popular addons such as Exodus Redux, Maverick TV, Supremacy, Mancave, The Magic Dragon, Supremacy Sports and others, you will be able to play your favorite movies, TV shows and sports streams etc.
The bigger surprise in this build is its size to performance ratio. Although it is a lightweight build, Streamline offers excellent performance even on devices with low RAM and processing unit. The design is neat, easy-to-get-around and simple which is always a plus point. Therefore, first time users should not have any problem with it. The fonts, style and size have been carefully selected to afford legibility.
Streamline may be of a smaller size, but it packs a good punch for a lightweight build. All in all, this build is a definite must-try for Kodi 18.1 and 17.6 versions.
Repository URL: http://whizkid.one/wizard
Tomb Raider Build – For Kodi 18.1
For the fans of the popular video game franchise, Maverick Repo has brought out this sweet build for Kodi. Among the other builds, the Leia 18.1 version of Tomb Raider works buttery smooth on various upgraded Kodi platforms. It is not a high-profile, unique build, but it is completely error-free on Kodi 18.1.
Covering all the basic needs, Tomb Raider is fast and swift on FireStick and PC. It houses a decent array of video addons with popular names like Yoda, The Magic Dragon, Maverick TV, Supremacy Sports, SportsDevil, Supremacy Exodus Redux and more.
It is another build with a simple and neat design to start your streams quickly as you go. The streaming options in this one include TV shows, Movies, Live TV, Kids section, Sports and Music.
Repository URL: http://mavericktv.net/mavrepo
Red Wizard Build – For Kodi 18.1 & Kodi 17.6
From One Alliance Reborn Repository, comes another build for Kodi. The title of the build has "Adult Only" in it, but it offers a lot more than just adult content. With addons like SportsDevil, The Magic Dragon, Rising Tides, Supremacy, Yoda, Exodus Redux and Deceit, one can stream all the media elements. Since this build has some adult addons with it, there are no kids' sections.
Being a lightweight addon, Red Wizard build is mainly built to work on FireStick and other low-spec devices. This build is pretty basic, but it is still neat and hassle-free to use.
Repository URL: http://onealliancereborn.com/repo/
SkyDark Build – For Kodi 17.6
SkyDark comes with decent video addons for sports, movies, TV shows and kids' sections. The build itself is good-looking enough, although it comes as a hefty 450 MB in size, but nonetheless, it works smooth and fast. This build has all the elements you would want from any Kodi build. Live TV is one of its downsides, but that's the case with most of the builds since there aren't many TV addons.
Visually, SkyDark build is very pleasing with its organized, neat and cluster free design. The main menu can be found at the bottom and its submenu is listed vertically above the main one which all in all gives a modern look to it.
Repository URL: http://skydarks.com/skydarks
Two Kingdoms Build – For Kodi 18.1 & Kodi 17.6
This isn't just one build by itself; rather it has multiple builds inside one. From the users' experience, Two Kingdoms build can be considered one of the best Kodi builds. The builds include Last Kingdom Dynamiq Build, Fladnag Super Lite, Fortnite Build, T2K Simple Build and many more.
This build is compatible across all available kodi platforms. The Fladnag Super Lite is just about 72 MB of size and works extremely fast in low-spec devices.
This might not have a lot of addons, but whatever it has are enough for you to watch movies or TV shows. But if you're looking for heavy builds, try out Fortnite or the Last Kingdom Dynamiq.
Repository URL: http://www.t2k-cloud.co.uk/Repo
Silvo Kodi Build – For Kodi 18.1 & Kodi 17.6
This one in particular comes from MultiBuild Wizard which is new and hasn't have many builds to show yet coming with just two builds one for Kodi Leia and the other for Krypton.
Silvo build on the other hand is available for both. It is a thorough but on the lightweight side which take cares of all your streaming demands. With many prebuilt addons, watching movies, shows and others are just a matter of time. There are content for Kids, Sports and Documentaries as well.
Before the update this build had a whopping size of 540 MB, but now it has been reduced to 250 MB to giving it more performance output and higher compatibility with low-spec devices.
Neat, regular and familiar – Silvo Build gives virtually no hassle for user experience. You could get more if you explore more, so we recommend you try it out at least.
Repository URL: http://multibuild.info/mbwiz
BK Links Build – For Kodi 17.6
This build is another of the newer releases, but quickly became very popular. This build brings the best addons in the mix such as Supremacy, Yoda, Nymeria, Redemption, Monster Munch, The Magic Dragon, Rising Tides, SportsDevil, WrestleManiac etc. Another reason this build is preferred by most people is because the streams work perfectly, which is unusual for most of Kodi builds.
Coming with a size of 315 MB, BK Links is one of the big and beautiful builds out there. With the larger size, comes the neat and clean layout and user interface with no compromise in quality. It is also well optimized for all the devices it can get into. It is not an official Kodi release but the developers are very responsive to any issues or feedback and reachable through their social media accounts.
If you're not worried about space, this is a must try for any Kodi user. However, if you want a light build, you should probably skip it.
Repository URL: http://streamdigital.org/wiz/
UKODI1 Builds – For Kodi 17.6
From the creator of great builds such as Star Wars Futuristic, Ultima, ESPN, Comedian, Star Wars and Fire Dragon, comes UKODI1 build, made by an amazing Kodi build developer uKodi1. All of these are properly updated and well maintained.
The menu navigation is easy on this one. One of the popular builds from uKodi1 is the Ultima build. In just about 212 MB, it provides every option a user can have from Sports, Movies and TV Shows to Animation, IPTV and more. The addons on this one are SubZero, Incursion, Cerebrus, Maverick TV, Placenta, Elektra, Neptune Rising, Oculus and many more. It even offers extras, like Netflix and Hulu.
Repository URL: http://ukodi1.com/wizard/
XENON Build – For Kodi 18.1 & Kodi 17.6
This build will be most appropriate for the users who have FireStick devices and Android TVs. The build also has a section for popular Android devices and Android APKs that you could have to play games or stream videos. It's easy to use, so there's no worry about being lost on your first trial.
XENON build tried to give sections that can please users of every type. For every genre, there are numerous content in the respective sections. Other sections such as sports and music are also included. Like TV shows, the other sections are also divided into submenus.
Repository URL: http://diggzrepo.ddns.net/
Wookie Kodi Build – For Kodi 17.6
If you're mainly planning on watching IPTV and live sports than the Wookie Kodi build should be at the top of your list.
Among the addons that are featured in this build are Sports-Zone, BoB unleashed, Covenant, Uk Turks, GoodFellas 2.0 and Elektra Vault. Judging by list of addons that can be found in this build you won't have a hard time finding something great to watch.
As a bonus, this build comes with some great maintenance features which means you don't need to worry about installing additional addons to keep your Kodi device running smoothly.
All these amazing features doesn't come without its drawbacks as this build takes up a lot more device memory when compared to others.
Repository URL: http://wiz.wookiespmc.com
Atomic Reborn – For Kodi 17.6
If you are a fan of the old Atomic Build then you will definitely like the recently release and updated Atomic Reborn build.
The developers, Misfit Mods, really got it right this time adding much wanted improvement such as a more user friendly interface and better addons.
The addons included in this build are, Bob Unleased, Neptune Rising, Maverick, Oculus, Supra Box, Prometheus and much more.
Repository URL: http://misfitmods com/mmwiz/
Xanax Kodi Build – For Kodi 17.6
Those who are familiar with the Durex build will feel right at home with Xanax as it looks and feels exactly the same. This is because it was created by the same developer.
The addons you will find in this build are Maverick TV, DeathStar, Exodus Redux, Monster Munch, Deceit, Yoda and Supremacy Sports.
The very first time you install the build make sure you give it a few minutes to set up as it it needs to get the latest addon updates.
Repository URL: http://teamdork.xyz/repo/
Plutonium Kodi Build – For Kodi 17.6
This build is another one of the set of builds brought from EzzerMac's Wizard. This wizard has a long list of builds, which also features third-party builds from other developers.
If you're into themes with flashy looks and vibrant colors, you might like this build. Besides the look, this build also packs a lot of popular addons for TV Shows, Sports and Movies. Some of its addons include Rising Tides, Yoda, SportsDevil, Loki, DeathStar and The Magic Dragon.
Plutonium is another lightweight build as well, having the size of 160 mb or less. Hence, it gives top performance on every platform, especially in low-spec devices. But also, being smaller in size, it doesn't have a lot of features, but it doesn't take away the worth of it. It covers the essentials and gives the regular streaming experience low-key users need.
Repository URL: http://www.miniaturelife67.co.uk/repo
NOVA Build – For Kodi 17.6
Minimal build with clean, non-clustered interface, NOVA gives a smooth and easily navigable user experience. The addon collection is also decent with options such as The Kratos, Neptune Rising and The Magic Dragon allowing you to stream on-demand content whenever you want. While most addons look good, the Live TV section in this build underperforms. There are several addons, but none consistently.
It has a size of 320 MB, so it's not light at all. But it does provide decent performance output while it can be a bit slower on FireStick. After installing, the addons will get some updates. If you let them finish, you will get a good boost in speed.
Repository URL: http://thelittleguysco.net/kodi/
Equinox Build – For Kodi 17.6
Equinox makes its entry among the top Kodi builds because of its clean layout and hassle-free, minimalist design. The build is pretty big, taking up 660 MB of your storage, so it's not for low storage devices like FireStick, which also suffers from slow performance form the tests.
Equinox build also features addons such as Maverick, Uranus, SportsDevil, Monster Munch, Pure Sports, Genie TV Sports, Yoda and Genie TV. Unfortunately, there aren't many options for Sports and Live TV. The Genie TV app requires premium charge, costing $13 a month. Despite having a big size, the build doesn't have a lot of features. It's a good build, that's true; but there are better ones.
Repository URL: http://genietv.co.uk/repo/
Sandman Builds – For Kodi 17.6
The Sandman builds is a compilation of different builds created by Sandman. This collection offers a variety of builds on all the supported devices. Sandman may not be the first name that comes up when you think of builds, but it does make a good case for a place in the top Kodi builds library.
This build falls under the lightweight category, so devices with moderate storage option like FireStick will benefit from it. It does have records of crashing, making stability an issue, but it happens rarely, so you might as well try it once. There are decent addons in Sandman Kodi Builds, some better than others.
Repository URL: http://repo.entersandman.xyz
Duff Light – For Kodi 17.6
One of the lightest builds in the market, Duff Light is perfectly for streaming TV in devices like Android boxes and Amazon FireStick. You can have it in your computer as well but it won't be that much interactive because the navigation won't be easy.
Duff Light comes with a minimal and neat build design as well. All the non-essentials are removed to keep the build lighter. So, don't expect to find a lot of addons here, but there are options like Kratos, Deceit Sports, Loki etc. are available to aid you. So, if you're looking for lightweight build, this one is for you.
Repository URL: http://streamdigital.org/wiz/
Hard Nox – For Kodi 18.1 & Kodi 17.6
Similar to the "No Limits Magic" build, this one uses Aeon Nox 5: Silvo Skin. The skin has a more futuristic look.
Like all Kodi builds, this one comes with addons such as Incursion, Deceit, Monster Munch, Toonmania, At the Flix, Mancave Movies, Neptune Rising and more. The menus are found at the bottom. The sections include TV show, pop content, Kids and Movies.
Repository URL: http://misfitmods.com/mmwiz/repo/
So that's all we have on best Kodi builds for now. We hope this guide will be helpful to you in choosing the right build for you, maybe even give you something new to explore. Once again, remember to use a safe VPN before using the builds to avoid any legal issues.
Related Content:
Disclaimer: Kodiclub.com is not affiliated In any way with the official Kodi website. We do not store copyrighted material on this site nor do we promote or condone the illegal use of copyrighted material. Our guides are meant for the use of material you own the copyright for. Please refer to the appropriate legal body in your country to ensure that you are staying within the law.